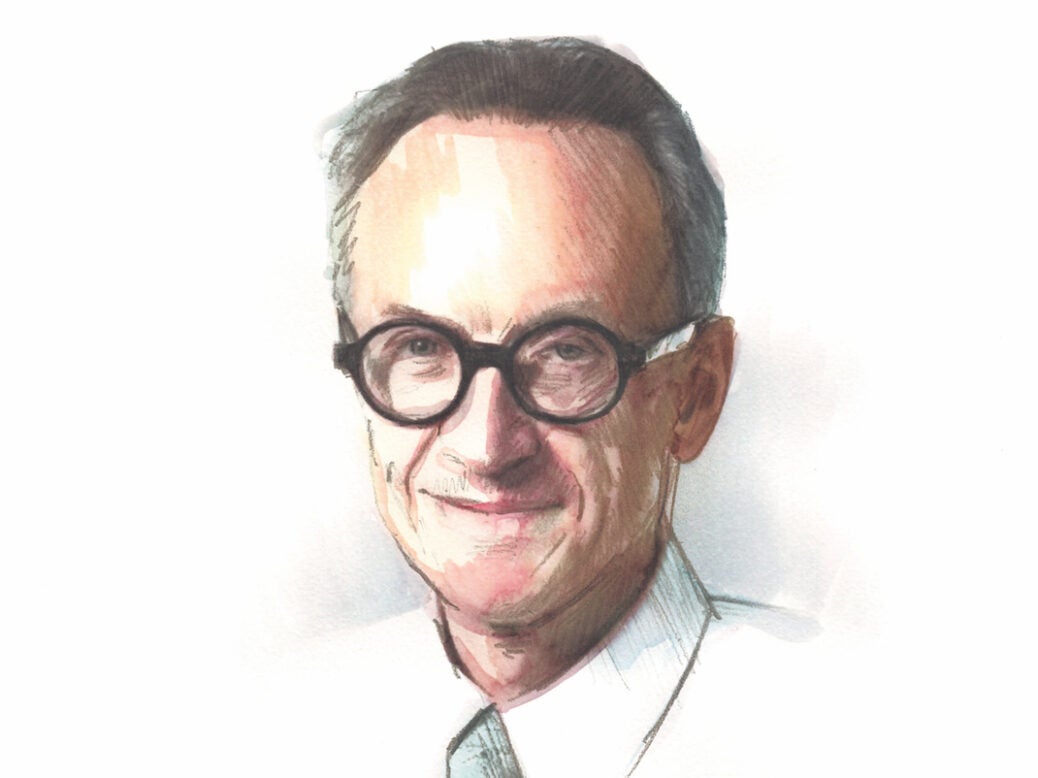 One Bottle: 2010 Pinot Gris Clos St-Urbain Rangen de Thann, Domaine Zind-Humbrecht
Grasses, willows, and Indian balsam line its banks; geranium petals drop from the bridge on to its swiftly moving, stone-contoured water. The River Thur is pristine today—as it was, perhaps, in the 13th century, by which time (records tell us) the wood-cutters had assailed the steep hill above the village of Thann and set the vine-tenders to work.
Later, of course, the Thur would endure its share of abuse. France's oldest chemical factory was founded here in 1808, doubtless to exploit the river's indulgence; the sprawling plant lingers on today, steamily incongruous in its grand bowl of woodland. Since this valley was one of the main routes to Munster, Thann was a World War I battleground: Debris, ordnance, mud, and blood must have sullied the water.
Now, all is melodiously restored. There's even a "witch's eye" to survey the whole scene: the remains of a donjon, laboriously toppled on to its side in 1673, leaving a stone ring of such thickness that almost 350 years of winter rain have left it intact. The perfect setting for the perfect vineyard? It was hard to reach any other conclusion on the summer day I first visited. The outstretched arms of the vines gathered up sunlight like parents their running children.
The wine growers of the Rangen de Thann will smile ruefully at any idea of perfection. The steep, rocky vineyard is such a stern master that only 5ha (12 acres) were still in cultivation in the mid-1960s, despite the fact that "Rangenwein" had been regarded as one of Europe's finest for over three centuries. The legacy of history, in fact, was a chaos of redundant ownership: 131 parcels and 32 proprietors by 1965. The boundaries were reorganized—but some years passed before anyone had the courage to begin to reclaim and to clear the rest of the plantable 22ha (54 acres).
Léonard Humbrecht, Bruno Hertz, and the Schoffit family were the pioneers: tearing out tree roots on hot Sunday afternoons; recreating terraces and banking up the vineyard's tough volcanic stone as dusk drew on toward the end of exhausting public holidays, the sweat- heavy shirts growing chill on their backs. Even now, the vineyard needs twice as much work as most, is unmechanizable and boar-vandalized. It rewards all those efforts with a crop 20 percent smaller than that of any other Alsace grand cru and is harvested later, as fall is beginning to close in. This is the most southerly of Alsace's great vineyards, and it is also one of the highest: 467m (1,530ft) at the top, while the River Thur at the bottom gurgles along at around 340m (1,115ft)—higher, says Olivier Humbrecht, than the top of Brand in Turckheim. Let's suppose that the Rangen had never been planted, belonged to a recluse or two, and was just another of the thickly wooded Vosges foothills. No one would even think of trying.
A generously chromatic wine
Then… you open a bottle of wine from Rangen de Thann, and you pour its generously chromatic wine into the glass. Understanding and gratitude begin to flow. That bold gold looks the part, first of all. (Even young Riesling here is bold gold.) You're going to smell the wine, because every drop from the Rangen de Thann is a little mill of scent, and it will begin to shake itself about the room. Moreover, every Rangen wine speaks more of Rangen than it does of its variety—which is to say that the vineyard transforms each variety. Riesling is smoky stone juice: austere, shocking, an assault on the tongue, its acids somehow lightning-struck and short-circuited, drained of fruit, magma-charged, oozing with salts, redeemed just a little by glycerol. Gewurztraminer, too, is sucked earthward by the Rangen, replacing all its boudoir charm with something meatier, roastier, and more mushroomy, gingery rather than floral, supremely rich yet in part bitter and caustic, too.
It would be invidious to choose just one key variety for this site, since the results can be so horizon-altering with all of the three great varieties, but Pinot Gris might well, under duress, be the one you would opt for. Why? Because Pinot Gris needs, more than the other two varieties, the ballast that Rangen de Thann brings, being the one that naturally billows, spreads, drifts, oozes, and saponifies if left unchecked in the sunlight in an easy place. Pinot Gris responds to the discipline of this difficult place with a charge of flavor, a density and seriousness, and a hinterland of unanticipated acidity that it can rarely lay its hands on elsewhere. This is the vineyard Pinot Gris was always looking for.
There came a day when I had the chance to taste 24 wines from Rangen. (Imagine tasting 24 Montrachets…) Chosing one bottle defined the word "invidious," but here it is. Oriole yellow in color, with a thick cloud of sweet scents: custard-napping exotic fruits but with a hint of smoky stone, of crushed fig, of pounded plum coming to trouble the creamy width and warmth. The flavors were contrast and shock, falling into the mouth like a paving slab into a pool: a sudden weight, dense and deep, though simultaneously fat and rich, and almost writhing with a stony, white-light acidity. Flavors? Mushrooms and truffles seemed to lie behind the glistening, summer-worked fruits. There are 50g of sugar per liter in here, but the figure is almost anecdotal; the extractive acidity mesmerizes and resolves every one. "Could Pinot Gris really do this?"I thought, as I sprawled for a score. Planted in Rangen de Thann, it can.