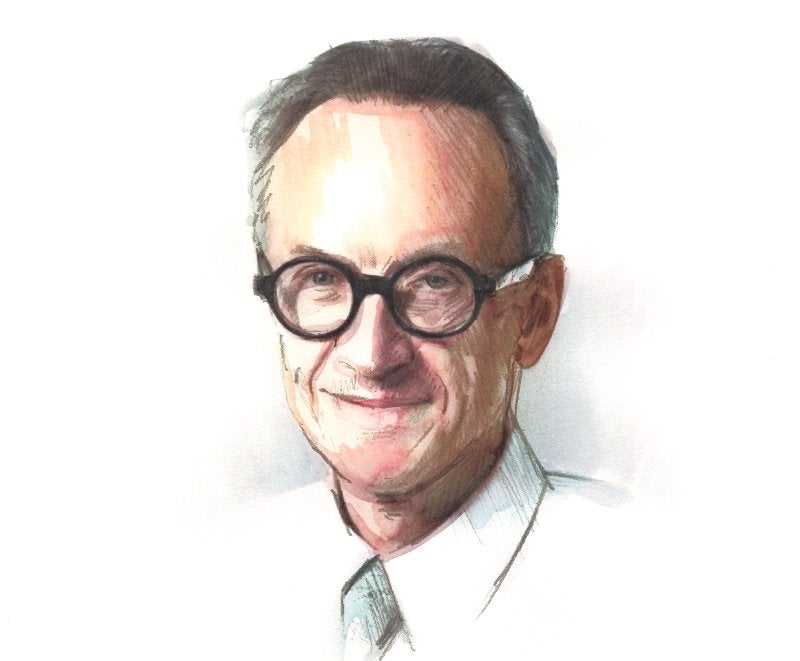 I visited Château de Tracy on a chill November day. Moisture clings to the air here; winter in the central Loire is a dismal succession of penetrating mists and fogs. The wide, indolent, isle-scattered river marks a rheumatic pause between two vineyard zones: the assertive hills of Sancerre on the left bank; the gentler rises of Pouilly on the right. Tracy-sur-Loire must be Pouilly's most thickly wooded commune. The hamlet of Boisgibault lies nearby; most vineyards finish in forests whose rummaged earth margins betray the boar within. One of the lieux-dits, stranded between the woods, is called Les Froids ("The Colds").
My fingers were numb as I walked the vineyards around the château with Juliette d'Assay, who directs Château de Tracy. I clamped them to my neck to restore a little digital flexibility, but the warmth never lasted. The mists, though, were clearing; the hilltop town of Sancerre loomed suddenly across the river, sunlit above a silvered fillet of mist, like an apparition.
A short while later we stood underneath Château de Tracy's cedars, planted by Juliette's grandmother in 1926, and gazed across the vineyards of green sod and black clay at the château. It doesn't have the colossal Renaissance grandeur of Château du Nozet nearby, but it's hardly a sketch in snug domesticity, either; I could count five turrets from where I stood. A gang of rooks loped about the sky. How many dozen rooms lay inside those walls, I wondered. Were I sitting in one of them, would the plumes of my breath spiral in the air? Thirty-three hectares
(82 acres) of vines won't pay for log-laden servants to bustle from fireplace to fireplace all winter; keeping the roof watertight must be challenge enough. The vineyards here, though, have been in cultivation since 1396, or so a de Tracy parchment (referring to the Champs de Cri) attests, and the property has been a possession of what is now the d'Estutt d'Assay family since the 15th century. Things, somehow, endure.
Smokescreen
Pouilly-Fumé is the only appellation name in France that doubles as a tasting note. Fumé means "smoked"—alluding, at least in part, to the scent of struck gunflint (which most must imagine: Flintlock weapons were superseded by the mid-19th century) and in part to the smoky bloom common on Sauvignon Blanc grapes at maturity. The reason is straightforward: The appellation Pouilly-sur-Loire, the natural counterpart of Sancerre, is for Chasselas-based wines, so "Fumé" distinguishes the Sauvignon-based version. (After the railway reached Pouilly in 1861, it prospered as a supplier of Chasselas eating grapes to Paris—up to 3,000 tonnes a year, with a special train leaving Pouilly for Les Halles at 4pm every day during the harvest season. Phylloxera killed the trade, but a little Chasselas lingers on.) The memorable name has undoubtedly helped the zone greatly, especially after Robert Mondavi named his dry Sauvignon "Fumé Blanc" in 1968 (this term is now legally accepted as a synonym for Sauvignon Blanc in the United States), but it's regrettable.
Regrettable because it weaves a bundle of expectations and assumptions about this wine that prevent us from seeing it clearly. Flint is a form of chert that occurs in limestone; it's tough, insoluble, and composed of inert silicon dioxide. In itself, it smells of nothing and tastes of nothing—it has no sensual presence. In a flintlock, soft iron strikes hard flint. This produces a spark of burning iron, which ignites gunpowder. The distinctive smell of flint is, in fact, that of burning iron. Any "smokiness" in these wines is probably a varietal trait unrelated to flints in the soil. Pouilly's soils aren't all flint-scattered in any case; there are many parcels (like the Champs de Cri, where this wine is grown) whose clays are punctuated by limestone pebbles. Clays, cold clays, are what all the soils of Pouilly have in common.
Coolness rendered liquid
When Juliette d'Assay's now-retired brother Henry d'Assay was running the domaine, he planted some parcels at up to 17,000 plants per hectare (5,000–6,000 is typical here) in an attempt to stimulate deep-rooted vines and intensify the sense of terroir. Each vine is limited to three bunches, or one bottle of wine. The overall yield is 30hl/ha. Mysteriously, INAO decided in 2009 that the planting limit for Pouilly should be 10,000 plants per ha, so the high-density vineyards from which this wine is made have a special derogation. It's large-wood fermented and sold in aged form (this is the current release), both to show consumers that Pouilly-Fumé can age and to maximize its gastronomic appeal.
Forget smoke; this wine smells and tastes of cold itself. Cold is a sensation, I know, but it comes clustered with sensual triggers of its own—of immobile reeds in iced lake fringes, of woodland on the northern side of hills where the night's frost never melts, of moss peeping from snow, of the clay of plowed fields hardened into ridges that boots barely break. Shy smells: brooding, forbidding. That's what's here: uninsistent, ungossipy, taut, aquiline, nearly austere. There is a welcome greenness to it, but even that is a wintry greenness, a greenness that you'd have to tease out of the undergrowth in the mute silence of leafless woods; the wine runs like a startled hind from every obvious analogy. Even its alcohol would not qualify as warmth—rather, sap and sinew, quickened by the arrow of acidity. This wine is coolness rendered liquid, imprisoned in a heart of glass.