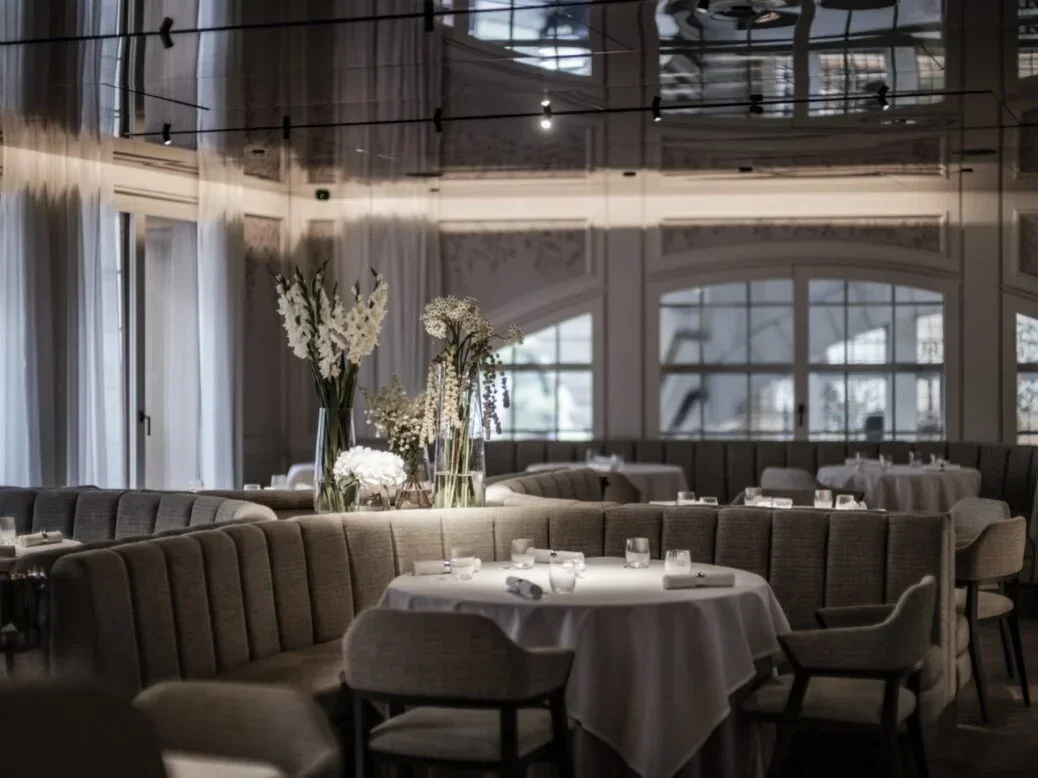 The UK and Ireland Michelin Guide now has a total of 188 starred restaurants, says Alex Martin.
New stars were born this week as Michelin updated its guide to the best restaurants in the UK and Ireland for 2023. Presented at Silverstone racetrack, home of the British Grand Prix, the latest version of the Michelin Guide saw 23 restaurants either awarded stars for the first time or promoted from one to two.
The UK Michelin Guide now has a total of 188 starred restaurants, confirming its place as one of the world's top dining destinations. That includes eight three-star restaurants, 20 two-star restaurants and 160 one-star restaurants. Meanwhile, Ireland's Michelin Guide includes five two-star and 15 one-star restaurants.
Alex Dilling was the biggest winner of the evening as his eponymous restaurant at Hotel Cafe Royal went straight into the Guide with two Michelin stars just six months after opening. Dilling moved to the five-star London hotel following the closure of his two-star restaurant, The Greenhouse, one of many restaurants that failed to reopen following the Covid-19 lockdown.
Dilling said: "My dream, together with my incredibly talented team, has been to become one of the most ambitious restaurants in the country, and one where our guests feel at home and to which they love to return. We are beyond proud of this very special two-star honor from Michelin."
He was joined by dede, a restaurant in Cork, Ireland and The Ledbury, which reclaimed its two stars in the 2023 Michelin guide following its reopening last year. No new restaurants were added to the three-Michelin-star list this year, but none were removed to keep the list of three-Michelin-starred restaurants in the UK at eight.
Cumbrian success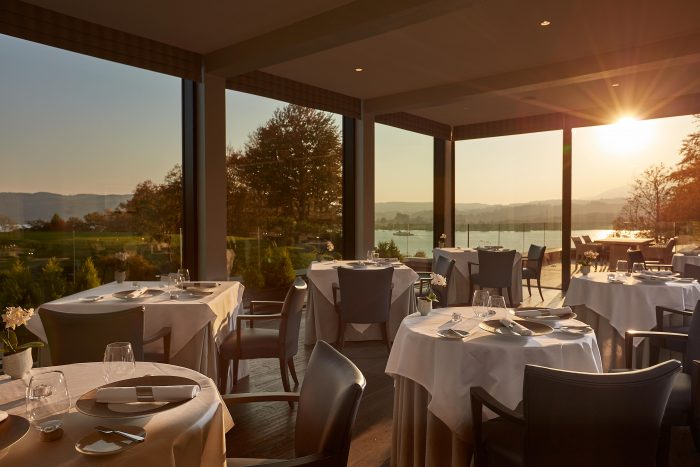 Cumbria, home of the Lake District, continues its reign as the UK's most-starred county. Cumbria now has 11 Michelin-starred restaurants and 13 stars overall. With a population of fewer than 500,000 people, it has more Michelin stars per person than anywhere else in the country.
It confirms that the Lake District, along with its stunning scenery and Unesco world heritage status, is also one of Europe's leading fine dining destinations. The Lake District welcomed its latest Michelin-starred restaurant in the 2023 Guide as The Samling, a boutique luxury hotel in Ambleside, won a single star. The Lake District now has nine restaurants within its borders.
Executive chef of The Samling, Robby Jenks, spoke to Elite Traveler in 2021 about the abundance of world-class produce at his disposal in the Lakes. He said: "Herdwick lambs are from here so it's a no-brainer to use them as much as possible. Supporting the local environment is great for sustainability and there's something really special about the ingredients.
"We grow all our own herbs and we'll have dishes that are influenced by the garden. I can speak to the gardener today and say 'I want celeriac for the winter' and he'll start planting it now."
London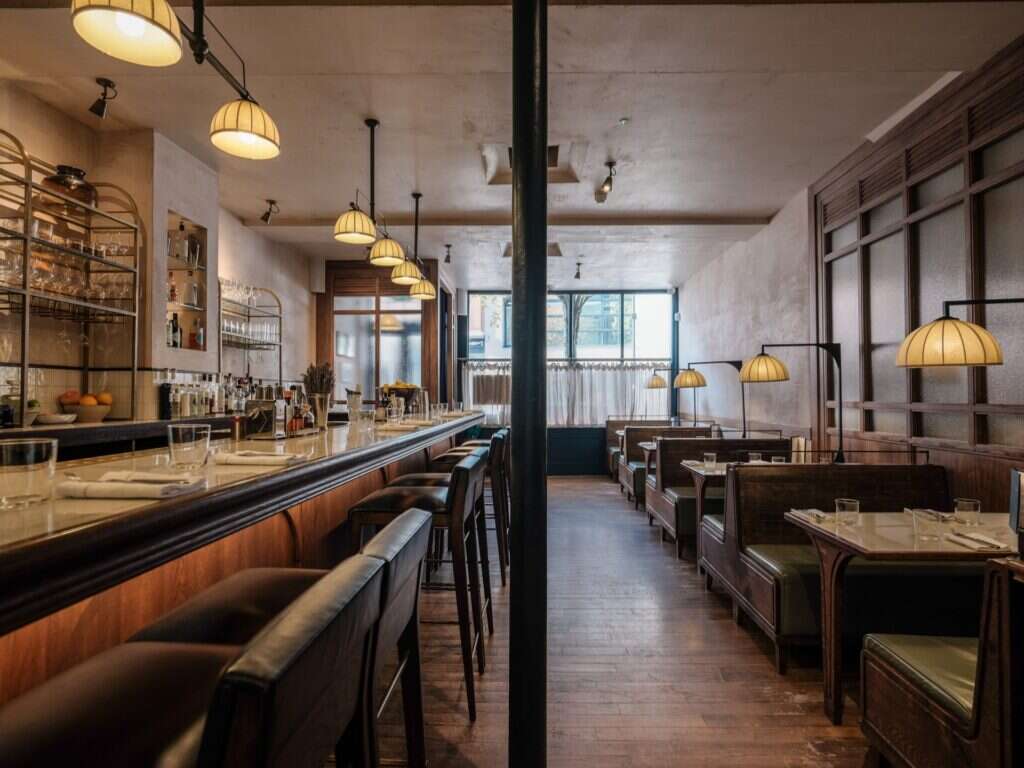 London remains, as ever, the center of the UK's fine-dining industry. It accounts for 74 of the UK and Ireland's 188 starred restaurants, including five three-star restaurants and 12 two-star restaurants.
[See also: The Best Fine Dining Restaurants in London]
Four restaurants were awarded stars for the first time, the most notable of which is Luca. This Italian restaurant has long been favored by discerning Londoners for its relaxed yet high-quality homemade pasta. Its entry into the Guide is another sign that Michelin is awarding an informal approach to fine dining.
Cycene, a recent Restaurant of the Week, also won a star at the first time of asking just six months after opening. Found inside Blue Mountain School, an innovative gallery, retail space, studio and library, Cycene is the brainchild of chef Theo Clench, and Blue Mountain School's founders, James and Christie Brown.
Michelin Star Guide 2023, UK and Ireland
Three-star restaurants
Alain Ducasse at The Dorchester, London
CORE by Clare Smyth, London
Fat Duck, Bray
Hélène Darroze at The Connaught, London
L'Enclume, Cartmel
Restaurant Gordon Ramsay, London
Sketch (The Lecture Room & Library), London
Waterside Inn, Bray
Two-star restaurants
A.Wong, London
Aimsir, Celbridge
Alex Dilling at Hotel Café Royal, London – New
Andrew Fairlie at Gleneagles, Auchterarder
Chapter One by Mickael Viljanen, Dublin
Claude Bosi at Bibendum, London
Da Terra, London
dede, Baltimore – New
Dinner by Heston Blumenthal, London
Hand and Flowers, Marlow
Ikoyi, London
Kitchen Table, London
La Dame de Pic London, London
Le Gavroche, London
Le Manoir aux Quat' Saisons, a Belmond Hotel, Great Milton
Liath, Blackrock
Midsummer House, Cambridge
Moor Hall, Aughton
Patrick Guilbaud, Dublin
Raby Hunt, Summerhouse
Restaurant Sat Bains, Nottingham
Story, London
The Clove Club, London
The Ledbury, London – New
Ynyshir, Machynlleth
One-star restaurants
Àclèaf, Plymouth – New
Adam's, Birmingham
alchemilla, Nottingham
Allium at Askham Hall, Askham
Aniar, Galway
Amaya, London
Angler, London
Artichoke, Amersham
Barrafina, London
Bastible, Dublin
Bastion, Kinsale
Beach House, Oxwich
Behind, London
Ben Wilkinson at The Pass, Horsham – New
Benares, London
Black Swan, Oldstead
Bohemia, Saint Helier
Brat, London
Bridge Arms, Bridge
Bulrush, Bristol
Bybrook, Castle Combe
Cail Bruich, Glasgow
Campagne, Kilkenny
Carters of Moseley, Birmingham
Casa Fofō, London
Chestnut, Ballydehob
Chez Bruce, London
City Social, London
Clock House, Ripley
Club Gascon, London
Condita, Edinburgh
Cornerstone, London
Cottage in the Wood, Braithwaite
Cycene, London – New
Dining Room at The Goring, London
Dog and Gun Inn, Skelton
Dysart Petersham, London
Eipic, Belfast
Elephant, Torquay
Elystan Street, London
Endo at The Rotunda, London
Evelyn's Table, London
Five Fields, London
Fordwich Arms, Fordwich
Forest Side, Grasmere
Fraiche, Birkenhead
Frog by Adam Handling, London
Galvin La Chapelle, London
Gidleigh Park, Chagford – New
Glovers Alley, Dublin
Grace & Savour, Hampton in Arden – New
Gravetye Manor, East Grinstead
Gymkhana, London
Hakkasan Hanway Place, London
Hakkasan Mayfair, London
Hambleton Hall, Hambleton
Harwood Arms, London
heft, Newton in Cartmel – New
Heron, Leith – New
HIDE, London
hide and fox, Saltwood
Hinds Head, Bray
Hjem, Wall
Home, Penarth
House, Ardmore
House of Tides, Newcastle upon Tyne
Ichigo Ichie, Cork
Interlude, Lower Beeding
Jamavar, London
John's House, Mountsorrel
Kai, London
Kitchen W8, London
Kol, London
La Trompette, London
Lady Helen, Thomastown
Latymer, Bagshot
Le Champignon Sauvage, Cheltenham
Leroy, London
Locanda Locatelli, London
Loch Bay, Isle of Skye
Luca, London – New
Lumière, Cheltenham – New
Lyle's, London
Lympstone Manor, Lympstone
mana, Manchester
Marcus, London
Martin Wishart, Leith
Masons Arms, Knowstone
Meadowsweet, Holt
Morston Hall, Morston
Murano, London
Muse, London
Northcote, Langho
Nut Tree Inn, Murcott
Old Stamp House, Ambleside
Olive Tree, Bath
Opheem, Birmingham
Osip, Bruton
Outlaw's Fish Kitchen, Port Isaac
Outlaw's New Road, Port Isaac
OX, Belfast
Paco Tapas, Bristol
Paul Ainsworth at No.6, Padstow
Pea Porridge, Bury St Edmunds
Pensons, Tenbury Wells
Pentonbridge Inn, Penton – New
Pétrus by Gordon Ramsay, London
Pied à Terre, London
Pine, East Wallhouses
Pipe and Glass, South Dalton
Pollen Street Social, London
Portland, London
Purnell's, Birmingham
Quilon, London
Restaurant Hywel Jones by Lucknam Park, Colerne
Restaurant Twenty-Two, Cambridge – New
Ritz Restaurant, London
River Café, London
Rogan & Co, Cartmel
Roots, York
Sabor, London
Salt, Stratford-upon-Avon
Shaun Rankin at Grantley Hall, Ripon
Simpsons, Birmingham
SO|LA, London
Sollip, London
Sō–Lō, Aughton – New
SOLSTICE BY KENNY ATKINSON, Newcastle upon Tyne – New
Sorrel, Dorking
Sosban & The Old Butchers, Menai Bridge
SOURCE, Bowness-on-Windermere
St. Barts, London – New
St. JOHN, London
Star Inn at Harome, Harome
Stark, Broadstairs
Store, Stoke Holy Cross – New
SY23, Aberystwyth
Taku, London – New
Terre, Castlemartyr – New
The Angel, Hetton
The Barn, Aughton
The Cellar, Anstruther
The Coach, Marlow
The Cross, Kenilworth
The Dining Room, Malmesbury
The Glenturret Lalique, Crieff
The Kitchin, Leith
The Man Behind The Curtain, Leeds
The Muddlers Club, Belfast
The Neptune, Hunstanton
The Ninth, London
The Oak Room, Adare
The Peat Inn, Peat Inn
The Royal Oak, Whatcote
The Samling, Ambleside – New
The Sportsman, Seasalter
The Tudor Pass, Egham – New
The Whitebrook, Whitebrook
Timberyard, Edinburgh – New
Trinity, London
Trishna, London
Trivet, London
Umu, London
Unalome by Graeme Cheevers, Glasgow
Upstairs by Tom Shepherd, Lichfield
Variety Jones, Dublin
Veeraswamy, London
Walnut Tree, Llanddewi Skirrid
White Swan, Fence
Wild Honey Inn, Lisdoonvarna
Wild Honey St James, London
Winteringham Fields, Winteringham
Woven by Adam Smith, Ascot