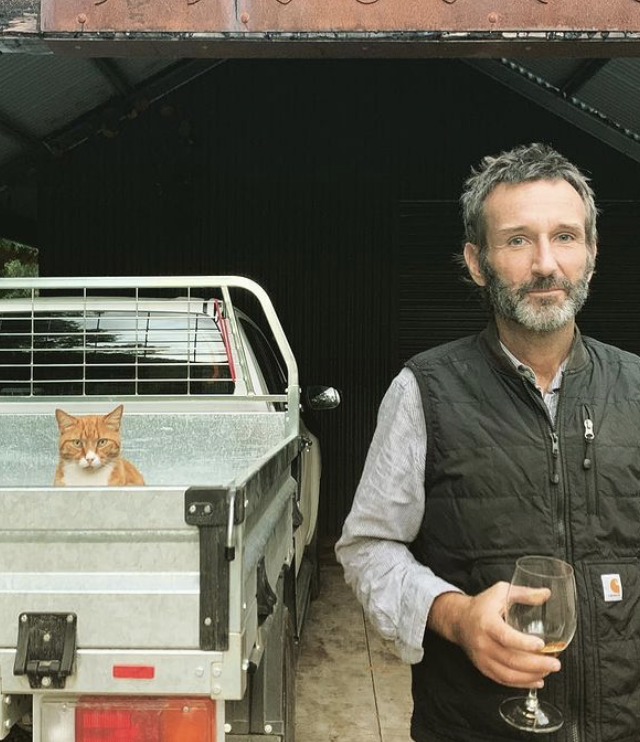 London-based Australian wine merchant Greg Andrews of Dvine Cellars remembers the much-loved and respected maverick winemaker behind Ochota Barrels, who died on October 12, 2020 at the age of 49
It may seem strange to call a mate someone you have met on only half a dozen or so occasions, but Taras Ochota was someone you could regard very easily as a mate. I just felt there were never any illusions or pretenses; there was no showiness. Taras made wine, to make people happy… and how he succeeded.
Many have referred to him as a "Rockstar Winemaker," but while a number of successful rockstars are fans of his work, Taras was somewhat more chilled and down-to-earth than most who take center stage. Whenever I was in his company, Taras just enjoyed chatting about our lot.
Since I met Taras, three memories stick out. My wife and I first met him at his UK launch back in 2013, and we left him smiling and loving the bloke. He said two things I remember: "Who is this Janice?" And, "It's my first barrel [of the Chardonnay], so it's a bit full-on… But I have to start somewhere." Then there was the ambush bear hug from him at the #artisansofaustralianwine tasting in London that almost put me on the floor. Little did he know how much I needed a hug that day. And finally, I cherish the memory of a two-hour masterclass for a five-person team that encapsulated for me why we enjoy wine. He compared himself to a mechanic, his job being to tune the wine, to care for it, and to make it work as well as possible. He excelled at all of those things, and many visiting winemakers (particularly South Africans) would raid his wines from our shelves in the shop.
Taras didn't just change the way I viewed Australian Grenache but reinforced the view that wine should be inclusive rather exclusive—and above all else, should be fun. As he often said, "It's only wine—we're hardly saving lives here."
Our thoughts are with Taras's wife Amber and their family, as well as with the many fine friends he had around the world.
I'm sad I won't get to see my mate again.
#intaraswetrust