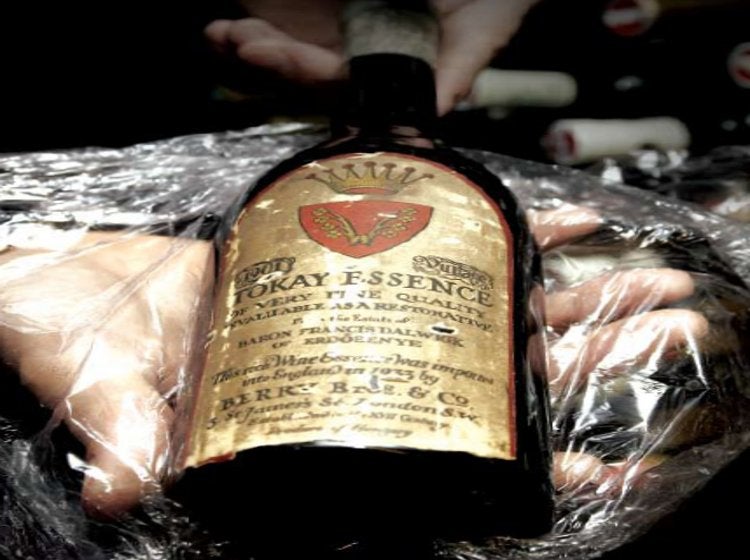 The summer started off with a blip. In July, the Liv-ex 100 Index was down 1.3 percent after a record 15 months with no declines, causing many a melodramatic commentator to forecast potential doom and gloom for the fine-wine market. Gold also fell during this month, and both commodities have since rallied. Despite July's hiccup, the Liv-ex 100 Index and the Claret Chip Index have both outperformed western stocks and gold since the recovery began in March 2009, with only Asian stock markets faring better, by a small margin. The fall season has shown a return to activity postsummer, with Liv-ex's exchange turnover rising by 37 percent in September, and demand remains strong in the run-up to Christmas, not least from Asia. Across four Hong Kong auctions in September, the average sellthrough rate was more than 99 percent. Toward the middle of the month, UK retailer Bordeaux Index sold a Burgundy cellar worth over £1 million ($1.5 million), garnering high interest from the Orient, including trade buyers from Singapore and Japan.
Bid 'em up
In October, Farr Vintners also sold off a private cellar, owned by a big name in the UK music industry, but this time via sealed bid tender. The UK merchant explained its decision to hold an online auction by stating that there was "no current market for many of the lots because they are simply unavailable elsewhere." For this reason, Farr provided a reserve price in the place of its usual list price "and let the market decide the rest." Conversely, the auction house Sotheby's has made a move into merchants' territory, announcing on September 21 the launch of a retail and online business and touting itself as "the only major global auctioneer also offering fine wines at retail and online."
The dual business plan is by no means original, however. Sotheby's joins the ranks of some of the longest-established wine sellers in the United States, where the tradition of joint activity in both auctions and retail is embedded. Zachys, for example, founded in 1944, has been conducting auctions in New York since regulations allowed in 1994 (in tandem with Christie's until 2002). Acker Merrall & Condit, merchants since 1820, began auctioneering in 1998. Both companies' auction divisions have taken the Hong Kong scene by storm over the past two years, and now Acker has expanded into the city's retail space, as well as extending its online-only auctions to Hong Kong in October to complement its lavish saleroom affairs. This helped it bring in more than $1 million through an online auction for the first time. This flurry of activity in the fall could explain a sedate month or two of plotting and mulling.
Grandes vacances
Summer is always quiet on the auction front. As collectors vacated the Big Apple and the Big Smoke and headed to the beach, most auctioneers packed away their hammers for a two-month hibernation, but not so for one uniquely placed house. As Parisians moved southward en masse for the holidays, joined on the Côte d'Azur by jetsetters from around the world, Besch Cannes Auction was very busy, no dust collecting on its resident gavel. It was founded in 1898 in the glamorous French Riviera town famous for its film festival, and its wine auctions are held in the Hotel Martinez on the palm-lined seafront. On July 17, auction staff were inundated with absentee bids from French and international trade, presumably with nowhere else to turn during the auction dearth, as well as telephone bids from abroad. Besch's wine expert Pascal Kuzniewski had "the feeling that the trade could not get hold of enough wine for their foreign clients," pondering whether the demand was from China. Bordeaux first growths performed particularly well-even in mediocre vintages-with good prices fetched elsewhere for Henri Jayer and Didier Dagueneau wines.
Wine's 15-month run is broken, outperformed only by Hong Kong
August, too, was characteristically slow in most markets, prices on the Bordeaux Index rising only 0.3 percent, though turnover was up 26 percent on the previous year. August 14-16 in Cannes saw telephone and absentee bids rife again. The saleroom floor, too, was a hive of activity, welcoming bidders from Russians to Chinese, presumably all with healthy St Tropez tans. Bordeaux was again highly popular -particularly collection cases-though Kuzniewski bemoaned the lack of interest in Château d'Yquem. Together the two sales realized $1 million, though sell-through rates were in keeping with the lackadaisical holiday atmosphere at a laissez-faire 87 percent. Only one other auction was held in August, this time by J Straker Chadwick & Sons in the rather less glamorous Welsh market town of Abergavenny, achieving, nonetheless, a slightly stronger proportion of lots sold, at 94 percent. Owner William Chadwick told me, "We have had to add three additional sales to our calendar to cope with huge entries."
Back to school
The real action began in September, when classrooms and salerooms around the globe filled up once more, with seas of eager hands in the air after the summer break. With only seven sales in July and August, averaging 89 percent of lots sold (weighted according to sale total), there followed 17 in September alone, at an impressive 98 weighted average percentage points. By the end of September, the Wine Spectator Auction Index was up 9 percent. The frenzy looks set to continue, with over 40 more sales in the fourth quarter, the most of any this year.
So powerful is the market position of the Bordeaux first growths, and in particular Château Lafite Rothschild, that everything else pales into insignificance. For its September 11 sale in Hong Kong, Zachys issued an email flier featuring a bottle of Carruades de Lafite from the 1964 vintage, which "was a tragedy for Lafite and Carruades," in the words of Michel Bettane, explaining that the château picked after the rain that year. A strange choice of mascot for the auction, perhaps, but no doubt designed to cater to a certain audience and of course featuring impeccable labels! The original wooden case of 12 bottles sold for HK$39,040 ($5,000), against an estimate of HK$9,500-14,000 ($1,200-1,800). Asian clients are searching high and low for the second wine of Lafite, including Switzerland. Following his September 11 auction, Marc Fischer of Steinfels noted, "The prices paid for Carruades de Lafite Rothschild are slowly becoming insane. For the 2000 Carruades, almost CHF400 [$387] was paid per bottle. For this price, one could not too long ago almost buy a bottle of Lafite Rothschild."
On September 24 in Beverly Hills, California, Spectrum Wine Auctions held its fourth live auction, again simulcast to Hong Kong (on September 25), selling 99 percent of lots. On average, the 59 lots of Lafite fetched 28 percent above the presale estimates, though the auction house also noticed growing Asian demand for California wines. A bottle of shipwrecked Madeira dating from the 1800s sold for $4,182, more than three times its upper estimate. Competing for attention over the same weekend, in Chicago, Hart Davis Hart auctioned a second installment of the Fox Cellar, achieving total revenues of $7.4 million in a white-glove sale. Despite being one of the few major houses to resist holding on-site sales in Hong Kong, Hart Davis Hart hosted an Asian roadshow ahead of its Harlan Estate Library Collection auction in October, with dinners in Hong Kong, Macau, Singapore, and even Vietnam.
HDH Auction Index
By the end of September, Acker Merrall & Condit remained top of the global auction-house league, with a total of almost $60 million for the first nine months of 2010, thanks in large part to its Hong Kong revenues, which represent 71 percent of the total. September's East Meets West sale was the second-largest wine auction held in Asia, while Acker's previous Hong Kong auction in May was the largest. Sotheby's has the second-highest total revenues to September, as it did after the first half of the year, with approximately half its sales coming from Hong Kong, and a high sell-through rate of 98.2 percent. Christie's came in a close fourth behind Zachys, both houses with around a third of their total revenues originating in what is now the Asian wine capital.
Auction prices were buoyant across the board, with Hart Davis Hart's auction index, which tracks 15 commonly recurring wines, reaching an all-time high at the end of the third quarter, surpassing that previously set by the first Fox Cellar sale in September 2008 by 25 percent and up 53 percent on the year to date. "In my 30-plusyear career, I have never seen a wine auction anywhere in the world bring such intense bidding. I was truly astonished. It speaks volumes to the importance of exceptional provenance," said chairman John Hart.
Talking of exceptional provenance, 2009 en primeur Bordeaux continued to dominate trade on Liv-ex in July, accounting for over one third of turnover, though this fell to 11 percent in August, regaining some ground in September and securing the most trade by vintage at 15 percent. The summer also saw a quieter trading atmosphere: Liv-ex's turnover was 25 percent down in July after a record June. Many of the 2009 Bordeaux wines have experienced a lull since their rabid release. Liv-ex's research manager Jack Hibberd is not surprised, stressing that "you always get this pattern-it's not uncommon," but adding that "it might be a little more pronounced this year." First growths have all depreciated, Lafite by over 15 percent, while the top three performers are fourth and fifth growths (Fig.5, right). Meanwhile, St-Emilion's big hitters-Ausone and Cheval Blanc-have not moved. Parker's evaluation of the wines seems to have had little impact, with a similar proportion of potential perfect scores for wines that have decreased in value as for those that have increased.
Whence it came
Whether or not 2009 Bordeaux turns out to be a lucrative investment in the long run, there is no denying one benefit of buying wine en primeur: guaranteed provenance. The virgin wine, acquired prior to bottling, has no previous owners who could have compromised its virtue through poor treatment or fraudulent activity. The route from the château is direct but for a single link in the chain-a (usually reputable) merchant. In reality, we cannot all buy our wine en primeur all the time; many would-be purchasers this year were frustrated by formidable pricing or the lack of an allocation. Moreover, buying in this mode involves forethought and patience and gives no immediate pleasure. A secondary market is inevitable, and as wine is bought, kept, and resold, the chain grows ever longer and the links more numerous. With each degree of separation from the château, the risk to a wine's integrity increases.
The value of provenance has long been recognized; in a 1998 issue of Wine Spectator, Peter Meltzer wrote, "The manner in which a wine has been stored is an important factor in determining the price it will fetch at auction. When a reliable wine collector sells a bottle, it will cost more than a bottle that was owned by someone who is not well known." Celebrity owners can give added cachet, but more than that they seem somehow to confer a more general sense of comfort surrounding the wine's provenance, as though a famous person is more likely to have stored the wine well. Buyers at the London auction of Oswald Mosley's wines by Bonhams in May were not deterred by the bottles' fascist pedigree; rather they paid "exceptional prices," which, according to head of department Richard Harvey MW, "highlight the importance of provenance and storage in the market of rare, mature wines."
The issue of poor provenance has garnered more and more attention over recent years, to the extent that people are "overegging it," according to Bordeaux Index director Sam Gleave. General awareness seems to be at an all-time high, with the issue firmly on the radars of the trade and collectors alike. Merchants and auction houses address the dangers of provenance, thereby attempting to distinguish their approach to their advantage. Justerini & Brooks, for example, has an entire Web page dedicated to "The Importance of Provenance," where it outlines its rigorous selection processes. The introduction to a recent Christie's catalog for a London auction proceeds in a similar vein, urging potential buyers that, "in the current climate where provenance means everything, there can be few finer opportunities for the shrewd wine lover." Hong Kong buyers are just as discerning, with Sotheby's dedicating a whole page of its hardback catalog for the October 2 single-owner auction to a description and photographs of Marcus D Hiles's cellar, complete with pool table.
The word provenance derives from the present participle of provenir, the French verb meaning "to come forth." While the verb is intransitive, the concept is one of transition, of a journey. The notion of provenance is not simply one of origin, of "whence it came," but also one of development, or "how it came." On the one hand, the origin of the wine can be false if the wine has been fraudulently confected-a straight fake-or if it lies about its age. On the other, a perfectly honest wine might be corrupted during the course of its existence, subjected to conditions not befitting its proper evolution. The term provenance encompasses the notions of pedigree, source, previous ownership, travel history, and living conditions, for wine is a living thing that continues to develop and to be affected by its surroundings.
Nature v nurture
When talking of sound provenance, we refer to both authenticity and condition, or nature and nurture. The issue of fake wines is a dramatic one, with high-profile lawsuits alerting buyers to the problem, and books such as A Billionaire's Vinegar capturing people's imagination. Though undoubtedly more suited to Hollywood film adaptation than fine-wine storage might be, the actual prevalence of fake bottles is equivocal. Arguably, it is in the prosaic, nurture-based thread of a wine's provenance-its proper storage and transportation-that the greater threat lies, but it is also the one over which we probably have more control. Gleave estimates that "temperature fluctuation is 95 percent of the provenance issues," implying that only the remaining 5 percent is of questionable authenticity. Going further, he told me, "In 12 years of this company's life, we have never had any experience of fakes." Admittedly it is not in the interest of any merchant or auction house to be associated with the problem, and most are equally reticent.
Even buyers seem to go quiet on the subject. One Hong Kong-based collector with no personal experience of fakes told me, "I am, however, becoming increasingly concerned about poorly stored wines. I suspect that wine speculation by people without access to proper storage will intensify this problem." So, while authenticity solutions have been proffered by companies such as eProvenance, which initially included anti-counterfeit technologies among its offerings when it launched in 2007, "that's not where the interest is," explained marketing director Louise Domenitz. Instead, the company is focusing on temperature monitoring in a bold bid to help improve the conditions of global wine transit and storage, which is where it found the châteaux's major concern to lie. The most viable solution in the current market is Radio Frequency Identification (RFID), a widely used technology dating from World War II. Developed for the wine market, eProvenance's RFID tags track the temperature of a case or shipment of wine during its storage and/or transportation.
What's cookin'?
When assessing a wine's condition, one might take into consideration the appearance of the labels, capsules, original wooden casing, color, and levels. In the absence of a detailed life history, this is the only way to form some impression of how the wine might have been cared for. Low ullage or heavy discoloring are the surest signs of damage to the liquid itself. A pushed cork or seepage might not occur until temperatures of 104°F (40°C) are reached, below which irreparable harm can easily go unnoticed.
Sensory evaluation, white varietals
Research carried out by ETS Laboratories highlights that most internal damage to wine is undetectable without opening the bottle. Exposure to a temperature of 86°F (30°C) or more for over 18 hours-or, indeed, high temperature volatility for a series of shorter periods-can be detrimental to the wine's color, clarity, and taste. The formation of the naturally occurring substance ethyl carbamate is accelerated at 104°F (40°C) or more, affecting a wine's ability to age. Different wines are more or less sensitive, depending on factors such as grape variety, but in layman's terms, wine gets "cooked" when subjected to temperatures in this range. Additional qualitative research demonstrated the temperature that perceptively changes the taste of four key grape varieties or blends, with Pinot Noir and Sauvignon the most sensitive, and Chardonnay the toughest.
Sensory evaluation, red varietals
The scale of the potential damage is immense. Of the 36 billion bottles of wine produced in 2009, eProvenance estimates that 35 percent were consumed young in the local market, while the remaining 23 billion bottles were stored and transported either nationally or internationally, thereby risking subjection to poor conditions. Of those, one might think that the 6 billion bottles exported were at greater risk than those distributed domestically, but road transportation is actually one of the prime offenders, as evidenced by the prolonged high temperatures in a delivery from Napa, California, to Tucson, Arizona. In fact, internal journeys can be even deadlier than international ones, since 7.2 percent of shipments monitored by eProvenance from California to other parts of the United States exceeded 86°F (30°C), whereas this was true of only 6.9 percent that came into the country from France. (Figs.8-13, right and overleaf, show temperatures in global wine distribution.)
Hot to trot
A wider sample-tracking shipments from Bordeaux to various international destinations via sea, air, and land- had similar results, finding 6.8 percent of these to have risen above 86°F (30°C). These are classified by eProvenance as being "at risk," but the better news is that only 2.1 percent remained at this temperature for more than 18 hours, irrevocably altering their taste. Even such a small percentage, when applied to the total number of bottles exported each year worldwide, means somewhere in the region of 126 million bottles of wine are likely to reach consumers having been altered by their journey. Unfortunately, they can't all be fortified like Madeira, whose providential sea-voyage aging technique was the centuries- old exception to the rule-and it goes without saying these other bottles are changed for the worse. Assuming the proportion is similar for the 17 million bottles stored and dispatched to domestic markets, more than 350 million more could be adversely affected en route.
While a long sea voyage or a flight at 35,000ft (11,000m) might seem like the most treacherous of adventures for such fragile-and often expensive-cargo, it is more often the head and tail of a journey where things go wrong. The diligent use of a refrigerated, or "reefer," container by one logistics provider might be undone when the wine is left on a dock for 24 hours in tropical heat. Domenitz recounted one journey monitored by eProvenance where a driver undid his own good work at the end of a long interstate drive in a reefer van by turning off the system and leaving the wine parked in freezing temperatures overnight while he slept. A shipment going from Bordeaux to California can experience ideal temperatures while crossing the Atlantic and extreme ones at either end (Fig.9, below). One shipment to Shanghai from Burgundy, however, had a long sea voyage in a dry (non-reefer) container (Fig.10, bottom left), while wine flown from Bordeaux to Brazil was subjected to repeated daily temperature swings of 18°F (10°C) or more over a period of almost one month.
Bordeaux to California
Burgundy to Shanghai by sea
Optimal haulage
There are also, reassuringly, some examples of optimal haulage, where the entire journey takes place at 50-68°F (10-20°C). However, these are not common enough, with a huge proportion of shipments falling outside the range that eProvenance deems "acceptable for transport." Of nearly 500 journeys, almost 200 recorded temperatures below 41°F (5°C), and more than 150 exceeded 77°F (25°C). In the worst-case scenario, assuming none of these journeys recorded both high and low temperatures, this means that as few as 30 percent maintained "acceptable," let alone "optimal," conditions throughout.
Bordeaux to Brazil by air
It seems strange that perishables such as drugs and foodstuffs have been transported safely for the past few decades, and yet the wine industry is behind the times. The culprits are spread far and wide and, more likely than not, are often individuals undermining company policy rather than industrial-scale reoffenders. Unlike some fruit, which decays if left in the heat or turns to mush if frozen and defrosted, wine in its "tough glass bottle has the appearance of durability," explains eProvenance's chairman Eric Vogt; this "masks the fragile nature of the organic substance within." Without visible damage to the wine, there is no incentive for the shipper to protect it from extreme temperatures-after all, it's not cheating if you don't get caught. Vogt points out that the cost of a dry container holding 20 pallets would be approximately ¤1,500-2,000 ($1,900-2,500) from Bordeaux to the USA, while the equivalent reefer container would cost about twice as much. For anything approaching fine wine, this equates to only a tiny fraction of the bottle price, yet it goes some way to illustrating the temptation to let standards slip.
Bordeaux to Japan
Bordeaux to California
Cool customers
Vogt has found that there are already importers to Japan, Singapore, and the USA who insist on reefer containers, where others might say, "Well, if it's October, let's use a dry container." According to Vogt, Kermit Lynch was "famous for being a crazed outlier and refrigerating 20 to 30 years ago." Such diligent companies will "leave the wine on a reefer ship until a reefer van arrives." Vogt's aim is not to publicly name and shame guilty parties, who have been found to include some of the leading global logistics groups. So, without public castigation, what can be done about this wide-scale maltreatment of wines -wines so carefully nurtured by their makers until they leave the roost? The first step is to raise awareness, which has already ballooned over the past few years. Vogt's enterprise is doing a lot to help, providing statistics that show the real state of the winetransportation industry, encouraging the trade to acknowledge the problem. Vogt has also set up collaboratives in Bordeaux, Napa, and, as of June this year, Burgundy, with 19 producers signing up-from Bouchard Père & Fils, to Ponsot. These serve as forums for major wineries to discuss storage and distribution issues, to observe trends anonymously, and to learn from mistakes-their own and others'. Robert Parker has given eProvenance his vote of confidence, stating, "This huge step forward in the conservation and protection of wine needs to be adopted by all purveyors of fine wine at every level." The second step is for members of the trade to insure that they are each doing the most they can to maintain high standards; and by using RFID sensors to track shipments, be they producers, négociants, or retailers, they can make corrections and, perhaps in future, exploit the technology as a guarantee of provenance to their customers.
The existing RFID equipment, however, is not foolproof. Attached either to a case or to strategic places on a pallet, the tags record the ambient temperature at only three times a day, on average, and have a nine-month battery life, thus limiting the extent to which they can be used to track a wine's surroundings during its storage and any subsequent shipments right through to its consumption. The sensor can be substituted for another when the battery dies, but the technology does not, at this stage, offer the means for seamless third-party verification of a wine's provenance. What's more, the tags are passive, not emitting any real-time signal, so they have to be sent back to eProvenance before the data can be gathered, though the long-term goal is to have readers on-site so that the tags do not need to be returned. It should also be noted that sensors are not GPS-enabled, meaning a temperature aberration cannot be linked to a specific location without delving into the details of the shipper's tracking reports (where these exist). All this makes for a somewhat clumsy and laborious process but a virtuous one that is nonetheless worth the trouble.
eProvenance has an encouraging rollcall of customers and partners who, thankfully, are willing to go to these lengths, with more than nine Bordeaux châteaux, including Margaux, Palmer, and Lynch-Bages, and at least six Burgundy domaines, Faiveley and Leflaive among them. Perhaps more significantly in terms of the wider impact, eProvenance has also enlisted wine merchants such as K&L in the United States and Berry Bros & Rudd in the UK, aiming to insure a Fine Wine Cold ChainTM from producer to consumer. An unbroken chain requires the buy-in from every corner of the wine trade, though eProvenance's offering seems to have exceeded its remit, attracting a request for the technology to be applied to chicken shipments in North America. The more interest the better, I suppose; but this request was politely declined.
While there are some winemakers addressing the "elephant in the room," as Domenitz refers to the provenance issue- for example, by refusing to ship in August or midwinter -others "put their head in the sand." In Domenitz's experience, these producers' ostrich mentality leads them to think, "the wine is off my hands, and it's not my problem anymore." Arguably, the producer has a higher vested interest in the treatment of its wine than anyone other than the end consumer. Neither the château nor the consumer hires the shipper, but both can attempt to have some influence on conditions by speaking out and demanding high standards. Paying the price
For the consumer, who cares more than anyone how the wine tastes, it can be frustrating having no direct influence over-or even accurate knowledge of-a wine's condition. The consumer is in the vulnerable position of having to put faith in the seller, so it is very important to buy from a trusted source. It would be virtually impossible to find out whether a wine has been subjected to extreme temperatures; as we have seen, eProvenance is not yet set up to be able to serve as a warranty for the purchaser. Collectors should always be able to ask questions about the nature and nurture, though in the absence of more solid evidence, it is the appearance that often holds the most sway.
Marc Fischer was surprised at the strong performance of a consignment to Steinfels that had perfect levels but very damaged labels, telling me, "Twelve bottles of Pétrus 1982 in perfect condition sold for CHF59,500 [$57,550], [whereas] a case of six bottles [of] Pétrus 1982 with extremely damaged labels sold for an amazing CHF22,000 [$21,280]." Pro rata, this nonetheless represents a discount of 25 percent. The market, then, recognizes the importance of provenance and attempts to assign a value to indicators of good or bad condition. What imperfect visible indicators there are of past nurture (or lack of) thus assume what is perhaps inflated economic importance, despite their superficiality. While a stained label could indicate former seepage, a moldy label implies humid cellaring, and a chipped capsule could be the mark left by a clumsy cellar hand; both are probably utterly harmless.
A sample of 12 pairs of Bordeaux wines listed on Farr Vintners' website showed that those with damaged labels fetched an average of 14 percent less than their pristine counterparts (Fig.16, left). Bottles of Mouton 1986 were offered on Farr's website with varying degrees of damage to the label resulting in discounts over the "normal" bottle ranging between 20 percent and 29.4 percent. In Europe, a wine's value is also significantly diminished by a transatlantic voyage, or at least by a return leg, with an average discount of 13 percent for those bearing US strip labels compared to their untraveled equivalents. In the case of each pair of wines, the discount was at least 8 percent. eProvenance could not advise me of any macro trends emerging from their data t0 show whether crossing continents had proved more perilous than intercontinental journeys, but the market's view is clear. Gleave told me that Bordeaux Index refuses wines with strip labels from anywhere other than Denmark, arguing that, "in the main, temperatures in Europe tend not to fluctuate as greatly [as elsewhere]," adding emphatically, "The biggest danger to provenance is when the wine leaves this continent."
On the other hand, the premium commanded by a wine that boasts super provenance is consistent but usually more modest. Of ten instances where Farr's website offered an ex-château equivalent for a wine, the average markup was 6.4 percent. In provenance terms- both in relation to authenticity and storage history-stock direct from the producer arguably offers the highest degree of comfort. Investors should clearly heed the outer appearance as well as the source, while a bargain hunter might settle for a torn label, as long as the provenance seems otherwise solid. So much for the careful transportation of your so-far super-provenance wine; but what next in order to maintain the chain and, what's more, to insure it can be certified in the event of a subsequent divestment? In the New Year, Liquid Assets will address some of the issues and options in wine storage.