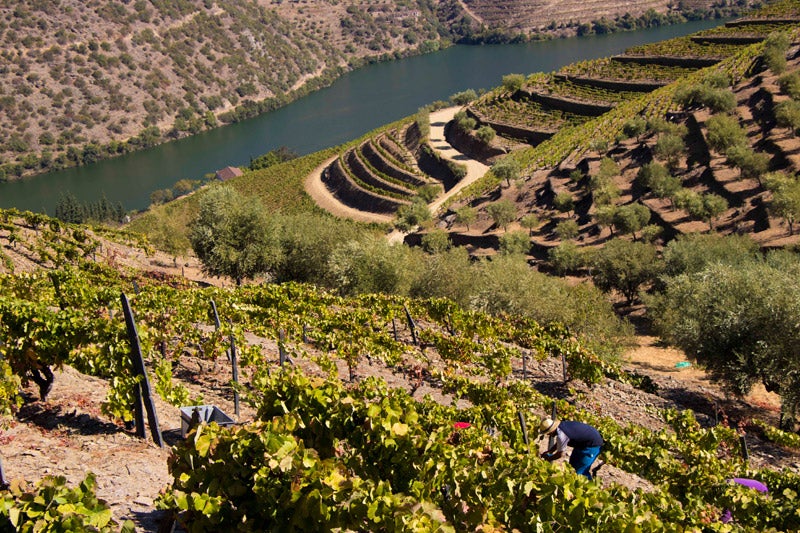 Describing the 2016 vintage ports, Fladgate Partnership's Managing Director, Adrian Bridge, said, "The keynotes of 2016 are purity and refinement. The Vintage Ports of the three houses are stylistically distinct but all display elegance and poise, a wonderful purity of fruit and tannins of great quality." He added: "Yields at the harvest were below average. The amount of 2016 Vintage Port offered will be relatively restricted and allocations will be tight. The 2016s are likely to become rarities in future, particularly given the trend towards enjoying Vintage Ports young."
As usual, the declaration followed several weeks of meticulous work by each house's blending team, beginning with the selection of the component wines and culminating in the final composition of the blends. According to custom, all three houses made their declaration announcement on April 23rd.
The 2016 wines showed early promise, with winemakers' notes at harvest time referring to the fine fruit character and pronounced tannins of the musts. The Fladgate's Partnership's Technical Director and Head Winemaker, David Guimaraens explained: "Two factors stand out in 2016. Heavy rainfall in spring meant that the vines had plenty of water throughout the summer. Secondly, the ripening season started relatively late and lasted well into September. This led to very gradual and even ripening of the crop with all elements in perfect balance at the time of the harvest. Picking started later than usual on all of our houses' estates, particularly those located in the Pinhão Valley.
Commenting on the wines, David noted: "Harvesting conditions at the end of September and early October were perfect, with cool nights contributing to long fermentations and gentle, complete extraction. As a result the wines are solidly structured with firm, well integrated tannins and display very fine fruit quality."
The 2016 Vintage Ports from Croft, Fonseca and Taylor's will be shipped later in the year and should be available in most markets by the autumn.