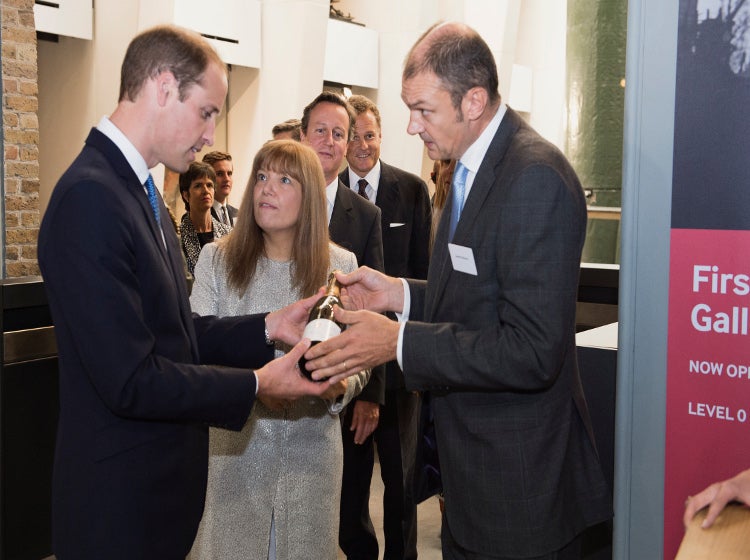 Pol Roger 1914 is regarded as one of the finest vintages of the 20th century but the grape harvest that year very nearly didn't take place. The German offensive at the beginning of the war engulfed Épernay where the Pol Roger vineyards are sited. On the evening of 4 September the commander of the French forces, General Joffre, issued the famous order known to every French schoolchild: "The hour has come to advance whatever the cost and to die where we stand rather than retreat." The subsequent battle of the Marne established the front line about 10 miles north of Épernay. The adversaries dug in for the long weary years of trench warfare and the grape harvest was saved.
All able bodied men in France under the age of 45 had been called up so the vendange – the harvesting of the grapes – was done by women, children and men who were too old or unfit to fight. This required great courage. There was no guarantee that the Germans would not return and the harvesting was accompanied by the sound of constant gunfire in the near distance. Maurice Pol-Roger predicted the champagne would be ready to drink in 1918, it was "harvested to the sound of gunfire but to be drunk to the sound of trumpets."
Some of the grapes were picked earlier than usual because the champagne house feared that the Germans would renew their offensive. This made the wine acid to the taste when young but as it matured the flavor blossomed and the initial acidity contributed to its unusual longevity.
Bonhams Head of Wine, Richard Harvey MW said, "It's a real pleasure to be selling this wine and for such a good cause. The 1914 Pol Roger is legendary for its quality and rarity. It is a deep yellow colour, with honeyed aromas and a flavor of orange peel. It's very rich but still dry, remarkably fresh and alive for a 100 year old wine. It could not be more closely associated with the Great War and it is fitting that the proceeds should go to support the fine new First World War galleries at the Imperial War Museum."