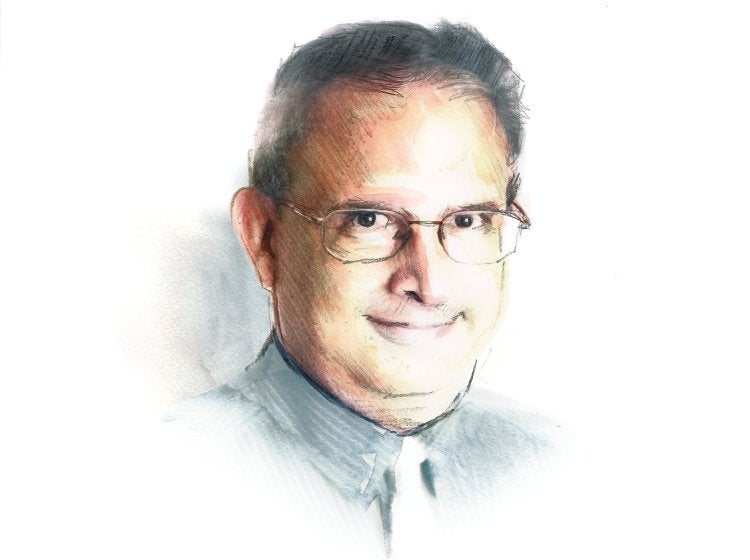 But of all the reproaches leveled at me, the most unreasonable (especially when they come from professionals) concern the 1996 white Burgundies and my particular fondness for a handful of the red wines-made by producers like recently retired André Pernin-Rossin, for instance. Now that the wine has had time to age and can speak for itself, the time has come to counter these criticisms.
Let me begin by pointing out a few historical facts, starting with the enigmatic story of the 1996 vintage in the Côte d'Or. Everyone agreed that 1996 had all the makings of a great year for northern French white wine. As it turned out, it was an exemplary vintage by anyone's standards: grapes in prime condition and plenty of them, with wonderfully aromatic berries that tasted as good as they looked. Cold north winds kept the grapes free of botrytis and other diseases; and a combination of sunny days and cool nights in the run-up to the harvest favored good aroma development. As always, I tasted the grapes on the eve of the harvest, and their pure, clean flavor has remained with me to this day. Since acidity levels remained high (promising excellent aging potential) there was a lot to be gained from harvesting as late as possible-particularly with the weather set fair.
In Champagne, the vintage was plainly harvested too early-a mistake that has taken years to swallow but a lesson that has completely changed the way the best wine producers think, especially about Chardonnay. On the Côte d'Or, by contrast, a good third of producers resisted the temptation to harvest too soon-even though the grapes there ripened earlier than anywhere else. Their reward was a yield of high-quality grapes with an unusual balance of ripe sugar (12.5-13%) and high acidity (6-7g/l), together with good levels of malic acid.
This is where a lot of them ran into difficulties. Malolactic fermentation was extremely slow and, in many cases, had not even started by the end of spring. So come the following harvest, producers with limited space in their cellars found themselves with no choice but to bottle their 1996 wines unfinished. The challenge now was to prevent malolactic fermentation occurring in the bottle-deacidifying and stabilizing the wine, and spoiling it in the process.
When the time came to review the vintage, if there was a mistake on my part, it lay in judging the wines on the basis of the best wines I tasted-those made by the benchmark producers who are always my reference point when assessing a vintage. Well-made wines, after all, surely say more about a vintage than poorly made wines. I was sampling from barrel, of course, this being late spring 1997, some 12-18 months before the wines were eventually bottled.
The taste I have to say was quite miraculous: fresh, complex, fluid (the right kind of fluidity, the kind that reminds you of tumbling water), but rich in dry extract and perfectly in tune with the terroir. I bought many bottles and still have enough left to tell the story of their complicated aging. The good news is that the best of them have lived up to their pedigree and will continue to age beautifully for a long time yet. But aging was complicated, at least for those wines that were drunk too early; hardly anyone now is prepared to wait the 12-20 years it takes for a great terroir to reveal its all.
Within 5-10 years of vintage, even the best-made wines began to turn yellow and develop odd Sherry-like flavors-a yeasty, walnutty, green-apple taste suggesting premature aging. Annoyingly, these effects varied widely from one bottle to another. So, I asked my winemaking friends what they thought, but they didn't have any answers either. Soon the entire wine world was asking the same question: Why was there so much variation between bottles?
The best producers, of course, those who harvested ripe grapes from well-tended vines and avoided bottling their wine before it was ready, blamed it all on the cork and corking machines. They were right where peroxide-treated corks were concerned. But that did not explain everything, and particularly not the fact that some wines actually became clearer and less evolved once the bottle had been open for 24 hours or more. This was true of Chablis, Champagne, and Marsanne-based Hermitage. We can only conclude that the processes undergone by the wine in the bottle were those it normally undergoes in the cask or tank-the oxidation and reduction reactions linked to yeast autolysis.
Today, such great terroirs are only expressed in those wines that were properly bottled-exceptional wines, some with that magical aroma of white truffles that comes from high acidity, plus a liveliness and intensity unequaled since (particularly not in Champagne). We can always speculate on what might have been achieved with even riper grapes, while noting that a very ripe but otherwise excellent vintage such as 1989 or 1999 tends to seem rather heavy beside 1996. Here are some of the 1996s in my cellar drinking well now: JM Boillot, Puligny-Montrachet Combettes; Domaine Magenta/Jadot Puligny-Montrachet Clos de la Garenne; Pierre Morey, Bâtard-Montrachet; Comtes Lafon Meursault Perrières, H Germain Meursault Limozin; Guffens-Heynen Pouilly-Fuissé (all wines); Ramonet Chassagne-Montrachet Ruchottes; P Pillot, Chassagne-Montrachet Romanée; Jadot Corton-Charlemagne.