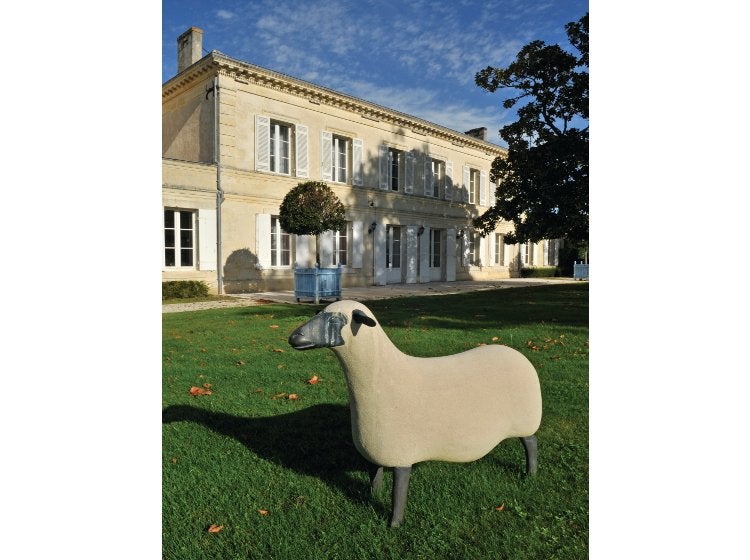 Being labeled middle class is rarely something that people wish to trumpet. In Britain especially, it mostly seems to signal insufficient grandeur to be upper class and insufficient "orfentickness" to be working class. Instead, it indicates a vast wilderness of well-mannered averageness populated with digital radios and organic olive oil. I'm taking inspiration from my own kitchen as I write.
For the Cru Bourgeois châteaux of the Médoc, however, it is something to be celebrated. Since 2008, this classification has been revived to group together a large proportion of otherwise unclassified producers under the Cru Bourgeois banner. The term itself originates from the Bordelais village of Bourg and essentially defines the middle class of Bordeaux wine: insufficient grandeur to be cru classé, but haughtier than what was once called cru paysan.
The 2011 classification
In September 2013, the classification of Crus Bourgeois for the 2011 vintage was announced. Across seven appellations within the Médoc, there are 256 qualifying châteaux. That comes to four fewer than the 2010 list, but includes 16 new names (see box, p.18). In 2011, Cru Bourgeois wines account for a volume of 28 million bottles, equating to 30 percent of the production of the Médoc and 25 percent of the vineyard area.
Frédérique de Lamothe, director of the Crus Bourgeois organization, says that between 80 and 85 percent of Crus Bourgeois are the same each year, but that is not prescribed in any way, nor is there a minimum or maximum figure in mind. In the 1980s there were over 600 Crus Bourgeois châteaux, according to de Lamothe – the implication being that a smaller population reflects a more rigorous qualification system and thus a certain guarantee of quality.
That system is – perhaps inevitably for the world of wine – a very complicated one. In an attempt to ensure impartiality, the independent body Bureau Véritas administers the process. It starts with an eligibility check. At this stage, all the applying châteaux are visited to ensure adherence to the necessary standards. This includes quality factors such as on-site bottling and traceability for all grapes, as well as more consumerfacing requirements such as facilities for accepting visitors.
For the 2011 vintage, 320 châteaux became eligible, which represents the "vast majority of those who applied," says de Lamothe. She added that there is now a good understanding among vignerons of what is necessary to qualify, meaning that generally speaking only those who already know they are good enough will apply.
Once a producer is deemed eligible, it may submit its wines for tasting. A panel of wine professionals is assembled to score the wines in a blind tasting, individually and without conferring. An average score is then calculated for each wine.
That score is then compared with that of the "representative sample" of the vintage — an especially peculiar element of the process. To establish this, a separate, earlier tasting takes place. In it, 40 estates (already deemed to be eligible by the first stage) submit two wines each, at differing qualities — for example, their grand vin plus a second wine. Both samples should be thought of by the producer as sufficient quality to be Cru Bourgeois.
Complicated process
Still following? Next, these 80 wines are blind-tasted by a technical jury, which puts them into three groups: best, second best, and "least good," according to de Lamothe. The best and least good are then expunged, leaving 35 bottles in the middle category. These are then retasted and culled down to 16 bottles.
But that's not the last of it. The anointed 16 – still unidentified as to producer and appellation — are then tasted by professional tasters and scored out of 100. These scores are averaged together, and that final mark is the score against which that year's classification will be judged: An eligible wine must reach or exceed the score of the representative sample to qualify as a Cru Bourgeois.
Jean-Christophe Mau, manager of the Cru Bourgeois Château Preuillac, says the process does have to be this complicated and lengthy to protect itself from "attacks." The Cru Bourgeois classification has had a rather checkered past, which has been very well-documented: Accusations of favoritism, bias, corruption, and bureaucratic incompetence have all dogged previous incarnations of the organization. The current iteration has, therefore, perhaps inevitably built in these measures to preempt criticism, though Mau adds that "most people accept it for what it is."
Exceptions and Exceptionnels
One producer that has grown disillusioned with the system is Château Domeyne. It was classified as Cru Bourgeois in 2008 and 2009, but thereafter the proprietor Claire Villars Lurton stopped presenting it. She came to feel that the requirement for approval of each new vintage means "you have no constancy in your marketing and communication plan."
Lurton also thinks there need to be leaders in the group. This role was formerly played by the Crus Bourgeois Exceptionnels, but because that term is excluded from the new system, those châteaux have since left the classification altogether.
There is also dispute over the current minimum quality of Crus Bourgeois. Mau believes that the standard is too low. He doesn't object to the number of members but does say that "the quality has to be improved." Similarly, commentators have tended to be circumspect in their praise. Jancis Robinson MW wrote on her website that "virtually all of the wines I tasted [were] of at least acceptable quality," while on winewisdom.com Sally Easton MW said, "It was much less hard work than I had been imagining." Hardly effusive, though Robinson does go on to say that drinkers can have "confidence in the selection process."
Indeed, the latest Cru Bourgeois literature, while being bullish about guaranteeing quality, gives equal emphasis to authenticity and origin, proclaiming that "each [producer] has its own character and offers the consumer something different." It is also worth remembering that no wine classification at any level can avoid disagreements over quality; the subjective nature of wine means that such disputes are not only inevitable but interminable.
Stability over class?
Something that Cru Bourgeois wines have offered since 2008, however, is stable pricing. Jean-Christophe Mau estimates that the average price of Cru Bourgeois Bordeaux in the French retail market is between ¤12 and ¤15 per bottle, with minimal fluctuation in price from vintage to vintage – something that certainly cannot be said of their cru classé brethren.
For producers, membership is not expensive. The initial joining fee is ¤1,700, and the annual subscription is between ¤2,500 and ¤3,500, weighted according to the volume produced. There is the additional cost of buying the official stickers that must appear on every bottle of Cru Bourgeois wine, which must be a significant source of income for the organization, considering that there are 28 million bottles of the 2011 vintage. Mau points out that anyone who eschews the Cru Bourgeois system for financial reasons probably can't afford to invest in viticulture and vinification either, so is unlikely to be producing good wine on a regular basis.
For retailers, it is a mixed blessing. Nick Dagley, fine-wine buyer for Majestic Wine in the UK, sees it as a positive, saying that Crus Bourgeois offer "some of the best value in Bordeaux" and that it "broadly offers consistently good quality." Furthermore, he believes that their customers understand the concept.
However, Mark Andrew of UK independent retailer Roberson thinks that Crus Bourgeois are "irrelevant to younger Bordeaux drinkers and to general consumers for whom Bordeaux is not really that interesting." His own attitude is that "it is an achievement of sorts for a château to qualify" and, thus, "a nice extra that can be used to market the wine."
It is typical for the world of wine that an attempt to make things simpler just makes them more complicated. Bordeaux remains a fascinating region for wine drinkers, and part of that appeal lies in its complexity. Cru Bourgeois is a valid concept and one with admirable intentions, but with arguments about its identity, its size, and its relevance, it is beset by typically middle-class problems.
Three of the best Bourgeois
Château La Tour de Bessan Margaux 2011
94% Cabernet Sauvignon, 4% Petit Verdot, 2% Merlot
Very modernist, with ripe fruit in abundance and seamless sheen on the palate. The fruitiness invites early drinking, but it has the concentration to age for a decade. 16.5
Château Rollan de By Haut-Médoc 2011
70% Cabernet Sauvignon, 10% Cabernet Franc, 10% Merlot, 10% Petit Verdot
This already has attractive traditional claret characteristics: cedar, cigar, cassis. The expressiveness and succulence on the palate evidences quality fruit, as well as sensitive winemaking. 16.5
Château Haut-Bages Monpelou Pauillac 2011
72% Cabernet Sauvignon, 22% Merlot, 6% Cabernet Franc
There is plenty of toasty oak on show here, but the rich fruit is more than equal to it. Fragrant and lengthy finish. Probably not one for the quercophobics, but a good example of powerful Pauillac. 16.5