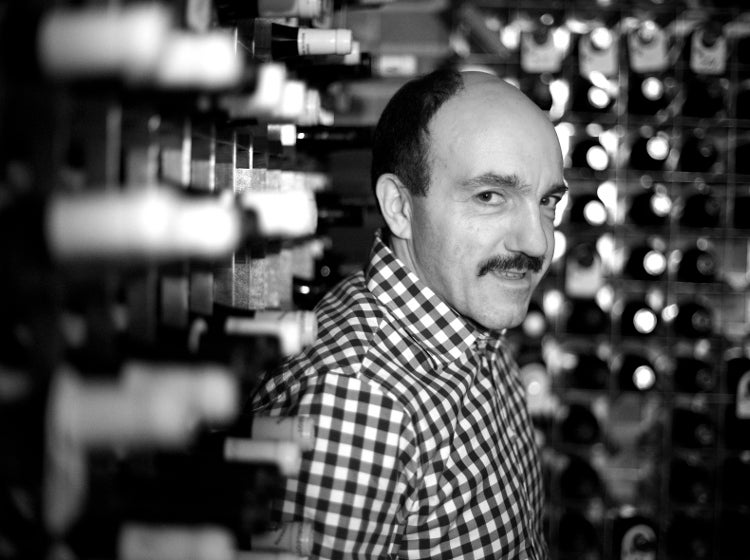 1. The first wine
What was it?
It was a long time ago! I was very young and I don't remember the wine. We always drank wine at home when I was young but not fine wine. Even when I was a kid (less than 10 years old) my mother would give me fairly often some red wine (ordinaire) cut with a lot of water and it was very refreshing. However, the first two serious wines that really caught my attention were a Château Batailley 1962 and a Vintage Port Sandeman 1963
Where did you drink them?
At a small hotel called the Crown in Lyndhurst in the New Forest when I was in my mid-20s, with Victor, the restaurant manager, who was my mentor then. Victor was the person who encouraged me to work on wine
Was it a good or a bad experience?
Nice and exciting. It was all really new for me to discover fine wine.
2. The finest wine
What was the wine?
I could give many examples as I am fortunate to have had some wonderful wine experiences over the year. Nevertheless, one I remember extremely fondly for all sorts of reason was in 1997 in Ribera del Duero with Alejandro Fernández of Pesquera.
Where did you drink it?
Alejandro took us (my wife Nina, a great friend of ours called Michèle) into his vineyard and started to cook some lamb for us. We stayed, talked, ate his wonderful lamb, and drank his delicious wines and it was totally magical.
What made it so memorable?
It was simply unexpected and so relaxing and the different Pesquera wines tasted sublime.
3. The last wine
What was the wine?
A bottle of Bordeaux rosé, Domaine de Sours 2012.
Where did you drink it?
At home last night with my father-in-law. Since his wife, Jean, and my wife, Nina, are away, I cooked a simple meal and he brought the wine.
Was it a good or bad experience?
Very pleasant. It went very well with my pasta.
4. Dessert island wine
If you were forced to drink a single wine region/country/style for the rest of your life, what would it be – and why?
It would be extremely hard and totally unfair as I love variety and I can get bored easily. Anyway, I would say Burgundy because the wines can be so exciting.
5. Wine 101
If you were forced to get rid of a single wine region/country in the world, what would it be – and why?
Not sure and I have too much respect for people that produce wine to wipe out an entire region.
6. Wine book
What book should no wine library be without?
The Story of Wine by Hugh Johnson, but there are plenty of other superb wine books that I could not go without.
7. Wine hangout
What's your favorite place for wine drinking?
I like the small group of London wine restaurants 28-50. They are very relaxing. In addition, Xavier Rousset the co-owner is a great friend and I have a lot of admiration for him. Another great place that my wife and I like very much is The Riverside Restaurant in West Bay in Bridport, Dorset. It is unpretentious and ideal to drink a bottle of Chablis with some seafood
8. Dream wine
If you were given unlimited funds, what single wine would you buy?
Romanée-Conti: it is just an unbelievable wine and I have always been transported onto another planet when I have drunk it.
9. House wine
What's your house wine, your everyday drinking standby?
I tend to change often so this question is not really applicable, but in the summer I often drink rosé wines.
10. New wine
What's your favorite recent discovery?
A few weeks ago my sommelier team gave me to taste a 'natural' wine from Georgia and it was truly delicious.
11. Winemaker
Who is your favorite winemaker?
Hervé Jestin, a winemaker from Champagne, but now a winemaking consultant in many parts of the world. Hervé is extremely talented and a wonderful person. I like the personality of Benoit Gouez of Moët too and many, many more!
12. Wine place
What's your favorite wine region to visit?
Madeira. It is an incredible island, so beautiful, and drinking Old Madeira wines in Funchal is just amazing. I love visiting the lodges of D'Oliveira and The Madeira Wine Company.