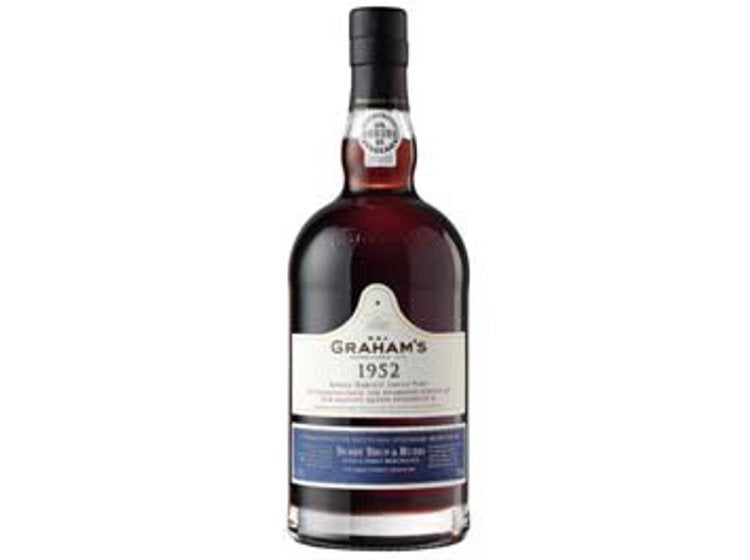 With Queen Elizabeth II celebrating her Diamond Jubilee-60 years as the United Kingdom's head of state-in June 2012, wine merchant Berry Bros & Rudd and Graham's Port have brought out a special bottling to commemorate the occasion.
The wine is a single-harvest, or colheita, Tawny Port, produced in 1952, the year the Queen ascended to the throne. Available in very limited quantities, it is sold in individually numbered bottles exclusively by BBR, one of England's oldest wine merchants and a long-standing supplier of wine and spirits to the royal household-it currently holds two royal warrants.
Simon Field MW, Port buyer for Berry Bros and a member of The World of Fine Wine's tasting panel, describes the wine as "striking mahogany, with hints of amber at its rim. The wine has an extraordinary aromatic intensity, redolent of old libraries, autumnal bonfires, and distant poetry. The palate is profound and majestic, astonishingly intense and powerful, regal in its complexity-a timeless elixir. Notes of molasses, dried apricot, figs, and clove dance across the palate, elegant and symphonic in their structure, dignified and profound. Orange-zest freshness and finely wrought tannins underwrite structural harmony, with the long finish indulging a gentle nostalgia and a real sense of worth."
Alongside the legendary Graham's 1945 Vintage Port, it made a fitting climax to the spectacular dinner organized by Decanter magazine in London in May for the presentation to Paul Symington (managing director of Symington Family Estates, which owns Graham's) of its 2012 Man of the Year award. It was served the following day for the Queen and visiting heads of state at Windsor Castle.
Graham's 1952 Tawny is available for £275 per bottle, £795 for three bottles in a handcrafted wooden box, and £1,800 for a Jéroboam (4.5 liters) from bbr.com or call +44 800 280 2440. DW