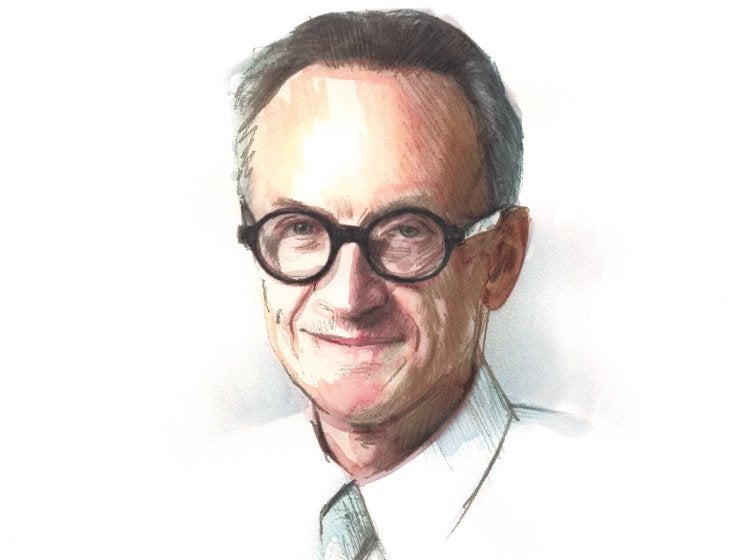 I feel some reverence for this bottle; unusually so. Let me explain. At a superficial level, the wine is a little-known indigenous varietal from a small Caucasian wine-producing nation. It's tastefully packaged in a slender Bordeaux-style bottle with a pale lemon capsule. You'll find Georgia's distinctively curlicued script on it, but mostly this wine is labeled in plain English, making variety, domaine, and region of origin clear. Ten years ago, perhaps, I would have prospected it in the same way as a bottle of Romanian Grasa? or Greek Malagousia-with mingled curiosity, relish, and respect, in other words: a chance to sample a distant cousin, renowned in its own neighborhood, of the distinguished European vine family.
This bottle, I now know, is different. It's not just the variety, though that's astonishing enough. Mtsvane Kakhuri ("the green one from Kakheti") has been grown here, according to Georgian writers, for at least 16 centuries-a far older origin, assuming it is accurate, than Chardonnay, Pinot Noir, Riesling, Syrah, or the infant Cabernet Sauvignon. It's hard to envision the variety not becoming significant elsewhere in years to come, since it has the sought-after charm of acquiring attractive sugar levels while maintaining vivid acidity, and its wines are aromatically intricate. But this is not just white wine from a promising varietal patriarch. It's qvevri wine.
Qvevri are the buried, wax-lined earthenware vessels, "built" (not thrown) in a variety of sizes, in which wines have been fermented here for 8,000 years. Wine, in other words, was being made in this way in this place for over 1,000 years before Greek colonists founded Massilia (Marseille) and Agatha Tyche (Agde) and for over 2,000 before the Romans planted Gaulish vineyards south of Vienne and north of Chalon. Search high, search low, spend a fortune, visit every wine merchant on earth, and you won't find wines with a longer historical pedigree than this one or others like it.
But that's not all, either. It's white. So what? So this. There is a big difference between red and white wines made in qvevri. All red wines are fermented with their skins, and some with their stems, too. Red wines made in qvevri are usually emptied after a couple of months, with some then getting wood aging while others are returned to cleaned qvevri. A qvevri red, then, is not hugely different from a "normal" red wine made, say, in a small concrete tank. White qvevri wines, by contrast, are so different from conventionally made white wines that it is better not to think about them in the same way at all; indeed, I've come to think of them as the sixth genre of wine (alongside red, white, pink, fortified, and sparkling).
Most whites, of course, are pressed from their skins and pips after (at most) a little skin maceration. A Georgian qvevri white like this one ferments, via indigenous yeasts, with all of its skins and all of its pips, and sometimes all or a proportion of its stems, too. Then comes malo, from indigenous bacteria. After that, any floating berries are removed, a little sulfur is added, and the qvevri is sealed. It's opened and decanted around six months after harvest. Many red-wine makers consider four weeks on skins to be breaking the speed limit. A Georgian qvevri white has had 24.
Tasting such wines, of course, requires some palate recalibration. What it doesn't require, though, is indulgence. They're strange, not freaky; they speak a different language, but what they have to say is profound, not nonsense. One you've got used to their depth of color, their weight and texture in the mouth, their relatively soft acid balances, and their original flavor allusions, you'll find you have a new world to explore.
Why do I draw your attention to this particular wine? In part, of course, because it was one of the most beautiful I tried on a recent visit to Georgia. But also, in truth, because making wine in this way is not without its dangers. If you're going to experiment-and these wines can't be cheap, though they're excellent value-best choose wines made by the technically fastidious. That phrase perfectly describes Vinoterra's Dr Giorgi Dakishvili. (The Germanowned company also offers delicious conventionally made Kakhetian wines under the Schuchmann label.)
It's an unapologetic gold, bright and clear. That color leads you to expect some kind of oxidative tang-but there's none. Instead, there's a hedge of scent: soft and diffuse. Once you start picking notes out of it, it's hard to stop. Summer fruits for sure; mushrooms; straw; tofu. Find that last aromatic allusion, and you'll notice umami. Wax, too. There's a sweetness: crystallized fruits, glistening mutely. Flowers? Wild and marshy-sweet: heady Indian balsam. When you sip, its tannic dryness comes as a shock after those slyly rounded scents. It's nourishing, though; the umami component sets you salivating, and those mysterious qvevri months have somehow balanced the palpable grip with glycerol. The acidity is vinous rather than fruity-yet another structuring component in this chewable, seemingly protein-rich white. Despite its cornucopia-like allusiveness, it is very clean and pristine, leaving the mouth bright and refreshed. It's a wine to which you will keep returning for a day or two. And then, in one way or another, for the rest of your life.