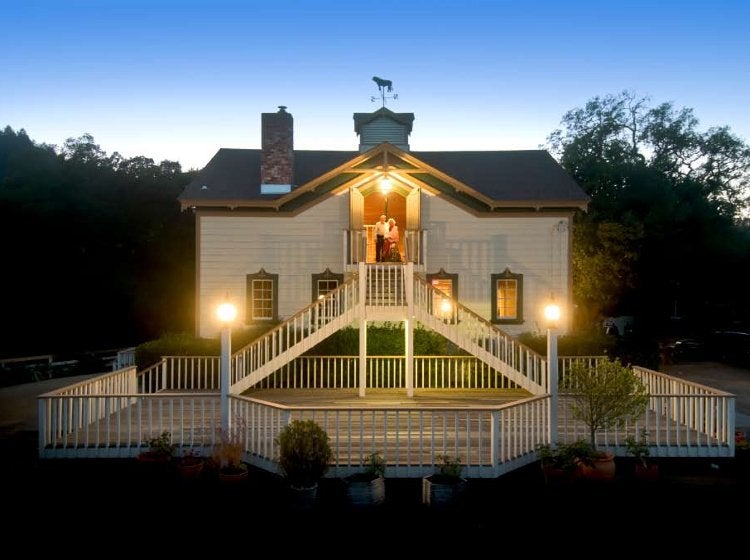 Charles O'Rear and Daphne Larkin
Napa Valley: The Land, The Wine, The People
Wineviews Publishing, $45
Reviewed by Jon Wyand
As in all branches of photography, wine photographers vary in what they know, what they see, and how they see it. With the growth of generalist photo libraries, it is possible for non-specialists and amateurs who have passed through a vineyard (on holiday perhaps) to submit pictures that can find their way into books and magazines. The publication may think it has a shot of Champagne and caption it accordingly, but it was actually done later in the day and in Chablis.
Fortunately, there are specialist wine photographers who know not only what region they are in but the name of the village, vineyard, and vine they are shooting. And just occasionally one of this select group has his or her own book published. These photographers tend to be American, since American publishers seem more willing to take on what can be expensive projects, even in the current uncertain publishing climate. Perhaps this willingness is explained by the fact that wine tourism is more developed in the USA , and therefore people are more prepared to look beyond the label to understand a wine's origins.
Focused as it is on an American region that has always pulled in a high number of visitors, Napa Valley, by photographer Charles (Chuck) O'Rear and his writer wife Daphne Larkin, should do very well when it comes to sales. Though the impact of the book comes from O'Rear's pictures, the best photography always leaves the viewer demanding, "Where? When? Who? Tell me more…" This is where Larkin comes in, with her concise, informative and sympathetic text that sits well with her husband's work.
O'Rear will not, I hope, mind being referred to as a doyen and veteran in his field. In 1978, one of his more than 20 National Geographic assignments took him to Napa Valley. The seed was planted, and he bought a property there. His globe-trotting life meant he was rarely home for more than a few days at a time, to do his laundry. But then, in 1989, he returned from an assignment to find the harvest in full flow, and with a few days to spare, he started to take some photos. The flame was lit, and a book on Napa took shape to be published in 1990, the granddaddy of this edition.
Photography © Charles O'Rear; Beaulieu Daughter first published in National Geographic magazine
While the 1990 edition is mainly focused on vineyards, winemakers, and their work, the new book has a broader view. With a nod to the history of the region, this time O'Rear shows us more of the social life and fringe activities that bring another dimension to his vision of Napa. He records its development through tourism and new wineries, and the section on Napa Valley winery architecture is indicative of the breadth of what he can do. His enjoyment of light is everywhere, as is his affection for the place. I refer you to the picture of a vineyard shot by the light of a street lamp on a foggy February night (pp.46-7) and rest my case.
I met him two years ago, when our paths crossed at Cain Vineyards on Spring Mountain in Napa. I was shooting for a book (The Finest Wines of California), and on a misty October Sunday I was returning from a glorious early-morning visit to Philip Togni's mountaintop vineyards when I saw the sign for Cain Vineyard, where I had an appointment later in the week. I decided to take a look in the hope that, since it was harvest time, someone would be there and something happening. A warm welcome from Chris Howell was followed by a tour of the vines and an invitation to lunch. "We have a neighbor, another photographer, coming for lunch. I'm sure you'd enjoy meeting him." Almost Burgundian serendipity! Lean and wiry in appearance, and with bright, constantly searching eyes, Chuck is immediately friendly and, one feels habitually, self-deprecating. As the man who has influenced me more than any other photographer, it was like meeting a long-lost [slightly] elder brother. He obviously knows his wine stuff, but he carries it lightly. I asked him what made him a wine photographer, and he said it was down to an agricultural gene and the excitement of seeing wine from another viewpoint. Along with the ability to get up early and to be constantly looking, his recipe for success is "two Nikons and a working wife." This is not a man who takes himself too seriously – we both know that winemakers will soon find you out if you do.
Belt Buckle (above) and Beaulieu Daughter (left) – both examples of Charles O'Rear's uncanny ability to "take us with him"
He followed his first Napa Valley effort with, among others, books on Cabernet Sauvignon and Chardonnay, shot around the world. Two years ago, he and Larkin produced Wine Across America, traveling 80,000 miles (130,000km) in the process. But Napa is home, the place he found most welcoming, and his new book is a great celebration of the area.
Brought up in a farming community in the Midwest, Chuck found his natural photographic interest in agricultural subjects. He describes his style as more design-oriented than photojournalistic, though he still recognizes that critical moment. All this is plain to see in his work, but the strongest feature is the feeling that he is at home. He captures the feeling of intimacy that comes from a strong awareness of the subject and the place, with an eye for the telling detail that passes others by. You just know that he is either extremely lucky or hard working. But you do not sustain a 25-year freelance career at National Geographic by being lucky. Working hard by revisiting photographs until you are happy can kill the freshness, but somehow Chuck manages to hide the hard work and look as if he was just in the right place at the right time. And he takes us with him.