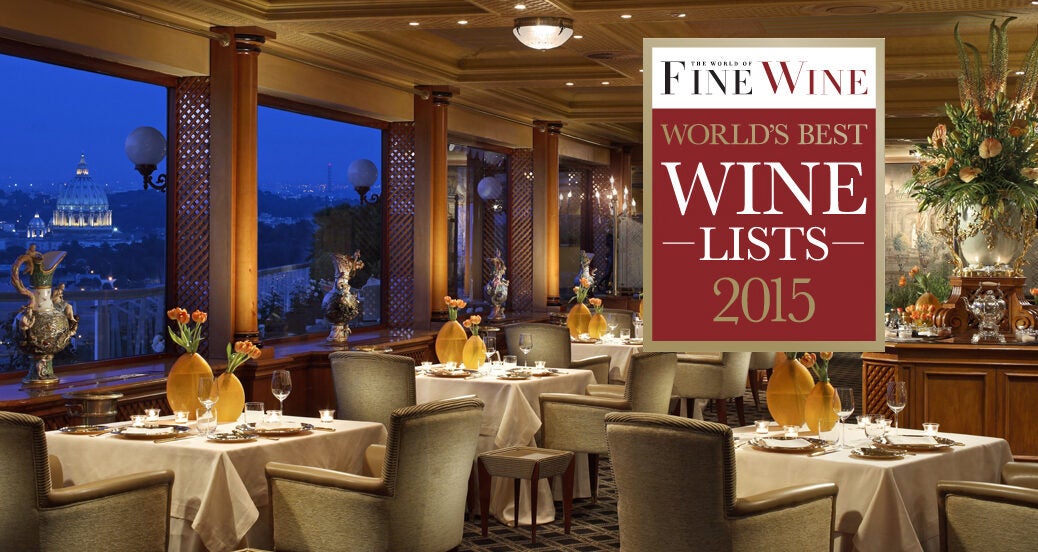 The World's Best Wine Lists are the first awards to celebrate the importance of a good wine selection, as distinct from a massive compilation, in the modern dining experience worldwide.
There are three main categories for winners – one, two and three star. Only the very best restaurants will be awarded the top three star rating, with only 225 three star ratings awarded worldwide in 2014.
Winners of a three star rating will then be considered for a range of awards within each of the different regions worldwide, including Best Overall in Region, Best Champagne and Sparkling Wine List and many more. See the full category list here
Watch Neil Beckett, Editor of The World of Fine Wine, talk about The World¹s Best Wine Lists 2015 in this great little video…
A small number of very prestigious jury prizes will also be awarded to lists that show distinctive character and flair or are particularly strong in a specific wine style. Winners will receive prize certificates in addition to a wide range of press coverage.
All entries are subject to a rigorous and impartial judging process overseen by some of the world's best wine authorities. This year's panel includes Ch'ng Poh Tiong, Andrew Jefford, Elin McCoy (Bloomberg wine correspondent), Tom Stevenson and Andreas Larsson.
"These exciting new global awards are rapidly becoming as coveted as Michelin Stars", Gerard Basset, World Sommelier Champion.