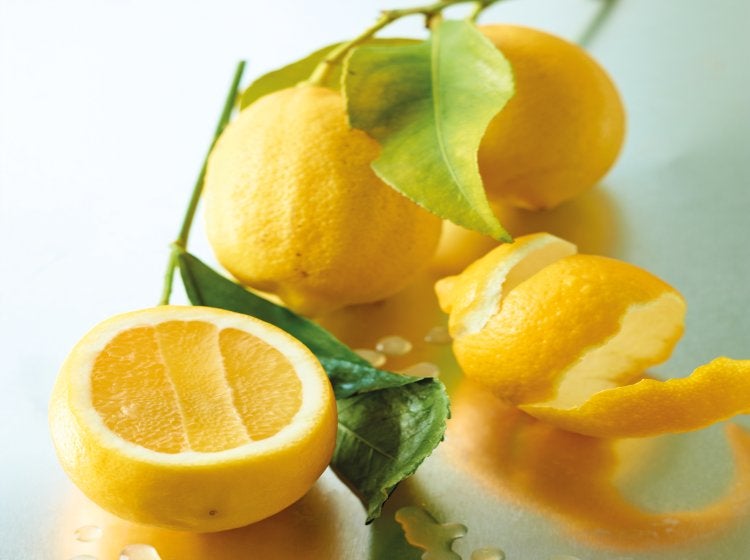 Alder Yarrow and Leigh Beisch have achieved something quite special with The Essence of Wine: Celebrating the Delights of the Palate ($49.99, vinography.com). They've made a coffee-table book, with all that implies: slim in text, glossy in image, smart in presentation. But unlike so many examples of a genre preoccupied with form, the charm of The Essence of Wine owes as much to its compelling, lyrical, and useful content as it does to any decorative role it might play among the soft furnishings.
In essence, it's a wine guide, albeit an unusually luxurious and oblique one. You wouldn't take this large hardback to the wine store, and you wouldn't use it to learn more about the vineyards of Burgundy or the producers of California. But you might well enhance your enjoyment of wine if you spent a couple of hours in the company of Yarrow's by-turns witty and poetic text and Beisch's evocative full-page, full-color photos.
The concept, as explained by Yarrow in his introduction, grew out of a simple tool that he had developed for his website: an aroma card, not dissimilar to the Aroma Wheel® developed by UC Davis professor Ann Noble, featuring a list of aromas and flavors found in wine. "While thinking about the sensory panoply that these lists represent," Yarrow says, "I found myself thinking about how each of these flavors has its own story and its own visually beautiful incarnation in the world. In short, the word apple on a page doesn't begin to do justice to what apple tastes like, represents, or has meant to human beings throughout history."
The Essence of Wine is Yarrow's attempt to "do justice" to that "sensory panoply"-something he achieves in a series of short essays on taste elements arranged into four groups (harvest, garden, terrain, and kitchen). With subjects ranging from cherries to licorice, via oak, graphite, earth, mint, green wood-even the wet dog and manure of Brettanomyces-each essay is accompanied by a handful of apposite wine recommendations, such as Domaine Thibault Liger-Belair Les St-Georges Premier Cru and Girard Artistry Proprietary Red Blend, among others, for "oak," or Torres Salmos and Dow Vale do Bomfim for "licorice."
The essays alone conjure a vivid sense of each flavor or scent. Combined with Beisch's photos, the experience is gorgeously sensuous. A series of still lifes, they could so easily have become repetitive or have lapsed into the clichés of stock photography or an upper-end food-store catalog. But Beisch, while stamping the book with a recognizable signature, invests each image with its own personality, texture, and feel. Like the prose, they stand on their own. Together, they make for a highly original and pleasurable experience.
The balance of text and image in Deidre Heekin's An Unlikely Vineyard: The Education of a Farmer and Her Quest for Terroir ($35 / £22.99; Chelsea Green) is skewed more toward the written word. But in its way it's a no less handsome book. Certainly it's hard, reading it as I did in an urban office, not to feel a pang for the kind of idyllic, bucolic existence suggested by the book's many photos of cottage gardens, of vines and trees and their flowers and fruit.
The text is the heart of the matter, however, and it offers an eclectic range of pleasures, of which a more realistic, if ultimately no less attractive, assessment of living the rural dream is but one.
Heekin is writing from a position of experience. Along with her husband, chef Caleb Barber, she has spent the past few years establishing a biodynamic farm, including vineyard and orchard, around her home in an 8-acre (3ha) plot in Châteauguay, south-central Vermont. It's the fruition of a dream the couple had after spending a few years living in Italy, a dream that included a restaurant, or as Heekin says, "a little village tavern or osteria," serving their own natural wine and cider, as well as farm-to-table food.
An Unlikely Vineyard works on several levels. It is at once a memoir recording the Heekins' experiences; a gardening, beekeeping, and viti- and vinicultural manual; a guide to the pleasures of the table; a manifesto for sustainable, small-scale agriculture; and a poetic evocation of this beautiful corner of the world, its seasons, produce, and rhythms.
Numerous writers and publishers have tried and failed to come up with a magic formula for a wine book that is able both to help the novice with the basics of wine appreciation and to engage the seasoned enthusiast. Napa-based Karen MacNeil cracked it with the first edition of The Wine Bible, which has sold a remarkable (certainly for a wine book) 550,000 copies since it was first published at the turn of the century.
MacNeil has spent the past five years researching the second edition-tasting, according to the publicity, more than 10,000 wines and visiting dozens of wine regions in the process. Published by Workman Publishing in October ($24.95 / £16.99) and running to just shy of 1,000 pages, the fully revised edition includes new entries on China, Japan, Mexico, and Slovenia, and it is these sections, along with the updated wine recommendations, that might tempt owners of the first edition into an update.
But the book will be even more attractive to those who do not already have The Wine Bible in their wine library. Two things above all mark it out from its competitors. First, the layout is impressively clear and considered. The numerous sidebars on different facets of wine culture (including wine tourism and food, as well as grape varieties and production methods) and the arrangement by country and region make it conducive to the quick dip in and out again.
Second, and even more important, is MacNeil's unfussy, accessible, but unfailingly intelligent style. Those skills are on full display in the essay "What Makes Wine Great" that opens the book. Here, MacNeil explains her impressively rigorous aesthetic credo, which includes such aspects as "choreography" (the "physical and spatial" aspect of wine), "precision," "connectedness," and the "ability to evoke an emotional response," as well as more predictable qualities such as balance, complexity, and length. It would work very well as a magazine think piece, but it also serves to set the tone-inclusive but never condescending-that is likely to earn MacNeil many more grateful readers, novice and enthusiast alike.