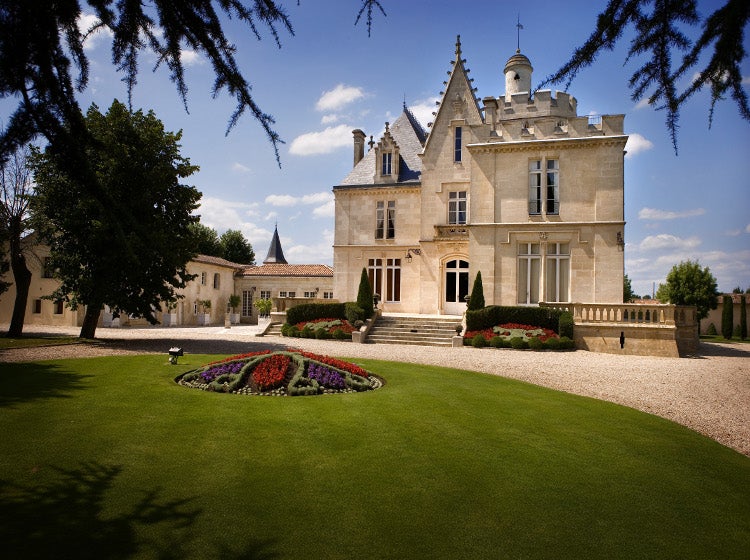 Whether guests travel with family or friends, a wealth of experiences awaits them at these beautiful châteaux, which are opening up exciting new opportunities in wine tourism. These exceptional estates, each with its own unique heritage and artistic treasures, allow visitors to discover all that Bordeaux and the Bernard Magrez range of wines have to offer.
Visitors learn the story of the estate and its traditions, as well as the art of winemaking. After a walk through the historic vineyards and vat rooms, they are invited to join the Cellar Master for a tasting in the estate's private cellars, where they learn how the wines are integrated into the history of the château and Bordeaux as a whole. Alternatively they can attend a wine workshop in Pessac, where the Cellar Master helps them appreciate the art of tasting and blending essential to fine Bordeaux, then lets them craft their own wine to take home.
Keen to offer an unrivalled gastronomic and vinous experience, Bernard Magrez has recently opened the five-star La Grande Maison de Bernard Magrez, including a restaurant overseen by Joël Robuchon. Set in a beautiful 18th-century mansion, renovated in the style of Napoléon III, the décor has been described by interior decorator Frédérique Fournier as "bold for Bordeaux, the clear presence of luxury offset by charm and elegance."
With 27 Michelin stars, Joël Robuchon is the world's most decorated chef, and furthering his aim to "surround myself with the best people and reach three Michelin-star standard," he has brought Japanese chef Tomonori Danzaki to La Grande Maison de Bernard Magrez to help create an array of delicious dishes.
The defiantly modern art spanning the triptych of suites, including the library of flamboyant former owner Léon Duguit, is a continuation of the L'Institut Culturel across the quiet avenue from the hotel, which displays Bernard Magrez's stunning private art collection.
Guests who have chosen to discover the qualities of Bordeaux through the Bernard Magrez Luxury Wine Experience will see far beyond the label of a bottle to the landscape and soul of these great wines.
www.luxurywineexperience.com/en/bordeaux-wine-tours