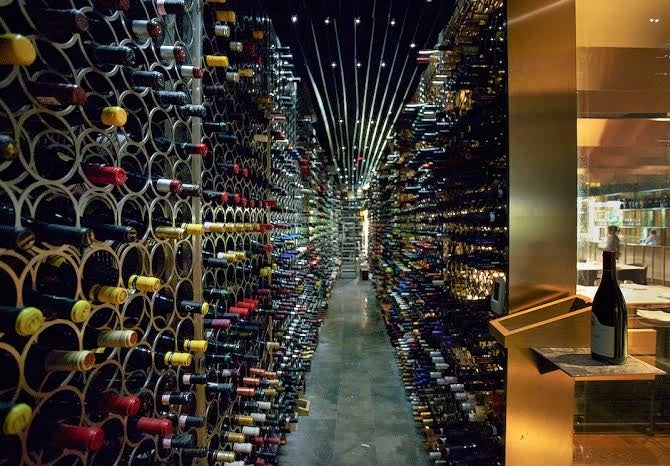 Given its Mediterranean location, incredible gastronomy, and spectacular architecture, the attractiveness of Barcelona as a travel destination is undeniable. Yet another reason to visit, in case those were not enough, is Barcelona´s proximity to two very important wine regions of Spain.
The Priorat region of Catalonia, located in the province of Tarragona, is ideal for making powerful red wines. It is a Designation of Origin that is very well-known by wine professionals but has not yet gained the reputation as a tourist destination due to its location. The Priorat wines are primarily made from Garnacha and Carignan grapes and are high in tannins and alcohol. These wines tend to be on the expensive side because of low production quantities. Although its distance from Barcelona makes it less accessible for local wine tour operators, its attractiveness is still great. The landscape consists of steep terraces in which the vineyards are planted in the shape of a shortened pyramid. The vineyards are arranged in rows that overlook cliffs. This makes it impossible to harvest with the use of machines and the layout of the vines requires that the roots go deep down into the earth in search for water. The name of Priorat derives from the Prior of an old monastery in Scala Dei.
Just southwest of Barcelona and more easily accessible for tourists is the Penedés wine region of Catalonia. It is the home of Spanish sparkling wines known as cava. You may have heard of the most well-known cava brands from this region, Freixenet, the biggest sparkling producer in the world, and Codorniu, which is referred to as the founding father of cava. The Penedés region´s proximity to Barcelona and the Mediterranean coast, make this region one of the most visited in Spain. There are numerous wine tours from Barcelona to this wine region and directly to its wineries. Winetourismspain.com, one of Spain´s leading wine travel companies offers different options with daily tours from Barcelona.
Whether it be a wine tasting in Barcelona or a day trip to one of the above-mentioned wine regions of Catalonia, Barcelona has plenty to offer those that are passionate about the world of wine. Here are just a few ideas.
Vila Viniteca
Agullers 7, Barcelona; +34 902 327 777; www.vilaviniteca.es
Vila Viniteca is not your average Spanish wine distributor. A family-owned business founded in 1932, it is currently among the most prestigious wine distributors in Europe. Its wine store and gourmet shop in Barcelona´s Born neighborhood are well worth a visit. The shop itself has a tasting area in which you can enjoy some of its high quality gastronomic products along with spectacular wines and cavas. Vila Viniteca also has a wine club and organizes tasting courses and other events with the aim of promoting wine culture.
Monvinic
Diputació 249, Barcelona; +34 932 726 187; www.monvinic.com
At Monvinic, the world of wine undoubtedly takes center stage. A must for wine lovers. Proclaimed one of the best wine bars in the world, Monvinic is a must for any wine lover visiting Barcelona. But it is not only about wine, they also serve top-notch food in an incredible and architectural atmosphere. They offer an interesting wine tasting experience and even have a lunch menu for just under 20 Euros.
Quimet & Quimet
Carrer del Poeta Cabanyes, 25, Barcelona; +34 93 442 31 42
For a more traditional tapas and wine experience, try Quimet & Quimet in the Poble-sec neighborhood of Barcelona. A family-owned business that has been passed down through generations, Quimet & Quimet is more than just your typical tapas bar. Originally a wine shop when it opened in 1914, this charming and beautiful tapas bar is now one of the most famous in Barcelona. The space is standing-room-only and tends to get overcrowded but the incredible food and wine are well worth it.
Bodega La Palma
Carrer de la Palma de Sant Just, 7, Barcelona; +34 933 15 06 56; www.bodegalapalma.com
Bodega La Palma began as a grocery store and later turned into a bodega or wine store. Today, it is one of the most popular and charismatic bars in Barcelona´s Gothic Quarter. It is a traditional and authentic locale with lots of history making it the perfect meeting point for a tapa and a glass of wine before a night out on the town.
Cavas Codorníu
Avda Jaume de Codornía, Sant Sadurní d´Anoia (Barcelona); +34 938 913 342; www.codorniu.com
With more than 450 years of history, Cavas Codorniu opens its doors to visitors wanting to discover the tradition and innovation of its signature cava wines. We mention this winery over the many that are representative of the Penedés región for architectural reasons. The main building of Codorniu is a beautiful work of architecture and results in a perfect example of modernist style applied to the large-scale production of cavas. You can be part of a regular group visit or reserve a private one. From Barcelona, you can enjoy a 1 day wine trip to some of the famous wineries in the Penedés region, one of them being Codorniu. As a self-driven day trip or a private guided tour, experiencing the wineries of Catalonia should be on your list when planning a trip to Barcelona.
Even beyond the grand wine sellers and the spectacular venues that pay an homage to the world of wine, it is Barcelona´s geographical location that makes it so special for wine enthusiasts. Just sipping on white wine in one of the plazas of the Gothic Quarter or enjoying a glass of cava with views of the Mediterranean can turn into a truly memorable moment that wakes up your senses and accentuates the enjoyment of wine. Cheers.