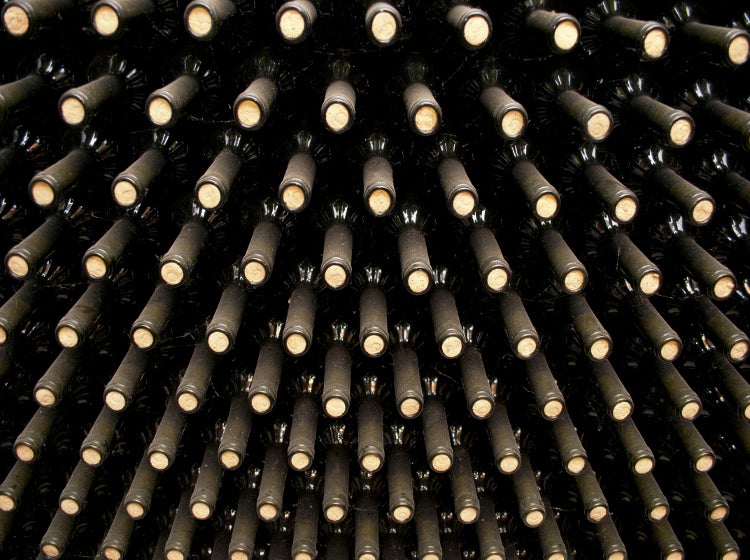 Praelum
Latin for winepress, Praelum is one of Singapore's greatest wine destinations. Opened by Elizabeth Lin in 2011, the wine restaurant serves international dishes, from Battered Tamarind Chicken to Meatball au Gratin, Pan Seared Foie Gras "Sandwich" to Coq-Au-Vin. Working alongside Lin, is Head Sommelier and General Manager, Gerald Lu, and Sommelier, Amanda Han who have gathered wines from every wine-producing country imaginable, including a 2011 Gaja "Rossj-Bass" from Italy, a 2010 Grace Koshu from Japan, a 2010 Argyos Assrytiko from Greece and a 2011 Felton Road Riesling from New Zealand.
4 Duxton Hill, Singapore; +65 6238 5287; www.praelum.wix.com
The Oaks Cellars
With more than 3,000 wines in their portfolio, The Oaks Cellars, are at the helm of the burgeoning wine scene and have been for more than two decades. With wines from France, Italy, Germany, Spain, California, New Zealand, Chile, South Africa and Australia in their hoard, they've bottles from sterling producers such as Penfolds Grange, Lafite, Haut Brion, Chateau Doisy, Joh Jos Christoffel, Cristal and even Sake from Tsukino Katsura Junmai Ginjo. With five outlets, the dominion of The Oak Cellars prevails, from Marina Bay Sands, to ION Orchard. They've recently started organising wine fair and sales events, and with a busy schedule planned for the year ahead it's clear why they are considered one of Singapore's finest wine destinations.
1 Tanglin Road, Singapore; +65 6836 0811; www.oaks.com.sg
Caveau Wines and Bar
The first project of its kind from Les Amis Group and Vinum Fine Wines, Caveau Wines and Bar, is one of the leading spots for getting a glass of wine in the city. Striving to be Singapore's "first 3 -in- 1 beverage playground," Caveau contains an artisanal coffee bar, wine bar and wine merchants. Priding themselves on having a wine cellar stocked with wines from all over, although largely French wines, Caveau has great bottles such as 2005 Leflaive Puligny-Montrachet, 1988 Mongeard-Mugneret Grands-Echezeauc, and a 2005 Ermitage Le Meal – Ferraton. They also house an Enomatic machine which contains some great wines to buy by the glass.
02-10 Shaw Centre, 1 Scotts Road, Singapore; +65 6737 2622; www.caveauwinesandbar.com.sg
Wine Collection
The Wine Collection empire started in Bangkok in 1998, and has since expanded and become one of the leading wine retailers and wine-focused restaurants in South-East Asia. The Singapore outposts (one a shop-cum-tapas bistro-cum-cheese bar, the other just a bistro and bar) is considered one of the best wine spots in the city, if not because of the affordability of the wines (S$25 a bottle) but also because of the numerous wine events and dinners they hold at the restaurant. Not only can you host your own wine dinner at the restaurant – they supply a several course menu with wine pairings from their sommelier and even explanations as to why those particular wines were chosen – you can also attend wine master classes or hire the team to organise a wine tasting at your chosen venue. The wines here, invariably, are younger in age, but the price is what draws in the droves of youthful wine appreciators. The lure here are the bargain bottles some at only S$25, and the countless local restaurants offering corkage. Wine Collection also serves tapas for those looking for a lighter bite,
01-06 Robertson Walk, 11 Unity Street; +65 6238 6878; www.wineconnection.com.sg
Verre Wine Bar
Verre Wine Bar is a boutique wine bar which has taken on the worthy mission of a 'democratization of wine.' The casual setting, vast range of wines by the glass, and an extensive list of great wines all available at competitive prices, help support the task of making fine wine more accessible to everyone. One of the most popular things about Verre is the happy hour where all wine and Champagne by the glass, and cocktails and beer are ' buy one get one free'. There are also light French inspired meals available to line your stomach, such as cheese and charcuterie, and toast topped with salmon tartare, gherkins, mayonnaise, crème fraiche and chives.
8 Rodyk Street, 238216 Singapore; +65 6509 1917; www.verre.com.sg