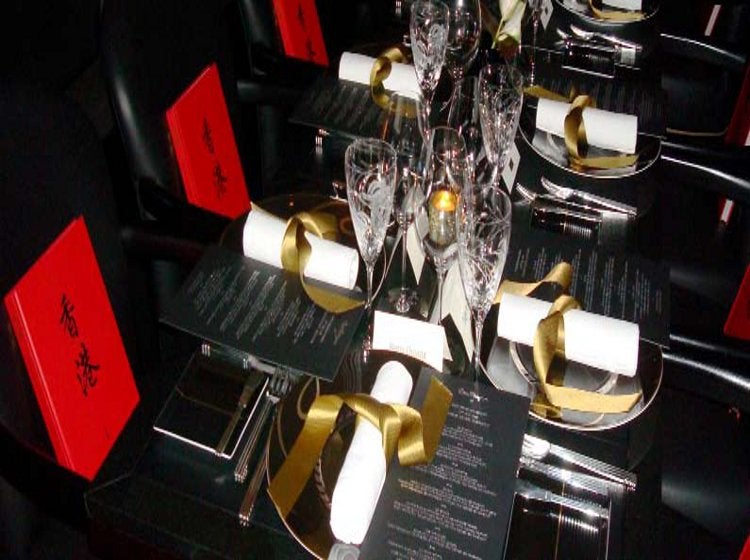 In the first quarter of 2012, the Liv-ex indices seemed to have stabilized, posting small gains across the board. But contrary to mainstream predictions that the bottom of the fine-wine market was behind us, the Liv-ex 100-widely held as the benchmark for the fine-wine market-fell a further 9.7 percent in the three months to June. This brings the total decline of the Liv-ex 100 over a one-year period to 27.3 percent. The index's first-growth-only counterpart, the Liv-ex 50, fell further still in the second quarter, by 11.2 percent, and by 31.3 percent from June 2011.
Lip-lickin' cheap
While the annual en primeur campaign in the spring was predicted to buoy the market, in fact it only depressed it further, with a distinct lack of interest in the 2011 vintage. Merchants blamed the Bordeaux châteaux for grossly mismanaging release prices and timing. Liv-ex cited anecdotal evidence that most merchants' sales were around only 20 percent of the previous campaign's levels. On the Liv-ex exchange, newly released 2011 Bordeaux accounted for just 7 percent of trade in June. The previous three vintages-2008, 2009, and 2010-had boosted the market in May and June of their respective releases, representing more than 20 percent of trade on each occasion.
Moreover, forced liquidations of collections are pushing prices lower and flooding the market with more stock. The bid-to-offer ratio on Liv-ex's trading platform is less than 1:5. The wider economic market is doing little to inspire confidence-in particular, the tribulations of the Eurozone-though the FTSE 100 is down only 1.3 percent in the first half of 2012.
Will Beck of Wine Asset Managers (WAM) refers to "a whole confluence of issues making things much cheaper than they should be." Beck looks East for an explanation, saying, "China has been the main driver of growth for the past few years and has now temporarily stepped away from the fine-wine market because of economic and political uncertainty." He believes that October elections in China could act as a turning point. "Buyers should be licking their lips," he says, hopeful that we've seen the worst.
Spread those wings The drops in price have continued to hit first-growth Bordeaux the hardest, as has been the case since the start of the correction a year ago. Pointing to the trend toward diversification, non-Bordeaux wines are weathering the storm more successfully. As represented in the Liv-ex Super-Tuscan 50 index by the 1999 to 2008 vintages of Masseto, Ornellaia, Sassicaia, Solaia, and Tignanello, Super-Tuscans have gained 8.8 percent since June 2011. Domaine de la Romanée-Conti has positively ridden the storm, with a 13.1 percent price increase over the year. Simon Larkin MW asserts in Atlas Wines' second-quarter market report that buyers in the current market are "increasingly likely to diversify their portfolio beyond the elite châteaux of Bordeaux."
A paper published recently in the International Review of Financial Analysis (A Kourtis et al, "Wine Price Risk Management: International Diversification and Derivative Instruments") expounds the wisdom of diversifying a wine-investment portfolio across wine-producing countries. The study, which looks at the correlation between various country-based wine indices, singles out Italy, Australia, and Portugal for their relatively low correlation of 28.1, 32.7, and 29.0 percent respectively.
Conversely, according to lead author Dr Kourtis, "We found that diversification across the different varieties of French wine is not that effective." However, the benefits of spreading a portfolio even across French regions are clearly not negligible, especially where Burgundy is concerned. The region demonstrated lower average correlation than the Rhône and Bordeaux, at 44.1 percent. Wine fund Nobles Crus backs up this theory, having bucked the trend to June with a 5.1 percent performance increase, thanks to Burgundy holdings at 48.5 percent of total AUM.
Other (majority-Bordeaux) funds have seen performance fall in line with the Liv-ex indices this year. "We've had a bad time," concedes Beck, whose two funds under the WAM umbrella currently hold no Burgundy. But while he accepts the diversification argument ("The Burgundy and Bordeaux markets are utterly decoupled"), he doesn't regret his Bordeaux-centric strategy, saying, "We still maintain that to have a fund with any decent liquidity, you can't invest in Burgundy." He goes as far as to say that Burgundy is arguably overvalued at present and that "it's not the time to be buying it now."
Bordeaux ballast
Regions outside Bordeaux are holding up in volume terms, as well as on price, eating away at Bordeaux's share of the market. Italian wines have made up 2.1 percent of trading on Liv-ex so far this year, compared to 1.5 percent during 2011 (and only 0.8 percent during 2008).
Burgundy, Champagne, the Rhône, and "others"- presumably including German, Spanish, Portuguese, and New World wines-have all increased their share on the exchange since last year. Bordeaux volumes, meanwhile, have reached a five-year low of 88.2 percent. Liv-ex's conclusion on its own trading data is that "merchants and consumers are clearly broadening their interest outside of the Gironde" and that, accordingly, "it may be wise for investors to do likewise."
Larkin, however, reminds us not to get ahead of ourselves in counting out the Bordeaux ballast of the wine market, saying, "For now, Lafite may have had its moment in the sun, but it remains one of the most 'liquid' of all fine wines." After all, Bordeaux might be losing share to the likes of Burgundy and Italy, but it still represents almost nine tenths of the trades passing through the exchange.
Nonetheless, I have wondered for some time now whether the Liv-ex 100 really is an accurate benchmark for the fine-wine trade. Is it too narrow, with 89 wines out of 100 from Bordeaux? This figure may at first sight appear to be in line with the Liv-ex trading volumes discussed above, but once production-weighted, the Bordeaux components may represent much more than 89 percent of the final index. There are 11 vintages of Lafite in the index, but they represent around 28 percent by weight.
If we all referred to the Liv-ex 500 (now sadly extinct and replaced by the Liv-ex Bordeaux 500) as our fine-wine market benchmark, instead of jolting at every peak and dip of the Liv-ex 100, we might be in for a smoother ride.
Auction Overview
Hammer time
Auction houses, too, have seen lower demand for Bordeaux than over the past few years. Pascal Kuzniewski of Besch Cannes Auctions observes that Lafite is "more and more difficult (average 25 percent cheaper than in July 2011)," while Marc Fischer of Steinfel's in Zurich declares "The interest in Lafite Rothschild has almost died." Both men underline Burgundy's advantage, Fischer speaking of the "extremely strong" demand for top Burgundies in general, while Kuzniewski singles out the "bullish" market for DR C. Kuzniewski also recommends Château d'Yquem as an "investment priority" due to its low price points.
Bordeaux's decline in price and popularity has also led to a slump in auction revenue growth. The number of live wine auctions in the first half of 2012 is actually up by 2.7 percent year-on-year. In every other respect, though, 2012 has lagged behind 2011 in wine-auction terms. First-half global sales from live wine auctions totalled $186.7 million in 2012, compared to $258.5 million in the first half of 2011, a decrease of 27.8 percent year-on-year. Asian auctions lost the most ground, despite a higher number of individual sales to June 2012 than the year before (17 compared to 15), with revenue down 40.9 percent to $77.5 million (fig.3). Europe's first-half total was down 12.9 percent year-on-year to $37.5 million (though London's revenues decreased by only 3.0 percent), and the US auction market fell least heavily, by 7.8 percent.
Consequently, Asia's share of global revenues is back down to 2010 levels, at 41.5 percent, only just ahead of the US at 38.3 percent. This represents a dramatic reversal of the recent trend, which led Hong Kong to pass the halfway mark briefly at the end of the third quarter last year. At $6,413, the average price per lot at a Hong Kong auction still eclipses counterparts in the US and Europe, at two and three times as much respectively. The figure is nonetheless down by 23.6 percent, broadly in line with the Liv-ex 100, perhaps mitigated by the sale of a higher proportion of Burgundy in Hong Kong than is represented in the index. However, the average price per lot decreased less sharply in Europe and the US, by 19.2 and 14.9 percent respectively, reaffirming the theory that price drops originated in Hong Kong.
Sell-through rates remained lower in Hong Kong than in the US, at 90.1 percent on average compared to 95.4 percent, but higher than Europe's 87.4 percent. Acker Merrall & Condit continued to rely heavily on Hong Kong, while staying at the top of the wine auction league table at June 2012, despite live auction revenues down by 14.6 percent on the first half of 2011. This was in fact the smallest decrease of any auction house in the top nine (fig.4). Despite wine auction revenues decreasing by 22.7 percent year-on-year, Christie's claimed second place from Sotheby's, whose revenues fell by more than one third.
than in the USA or EuropeA telephone bidder's representative at Christie's on June 16, 2012 in Hong Kong, where the average price per lot is still far higher Photography © Christie's Images Limited 2012
Hospitality at auctions
Wine me, dine me
Since I began covering wine auctions for this publication almost three years ago, I have been struck by the sheer variation in style adopted by the different houses. I have attended more than 20 sales in the world's wine-trading hubs, including New York, Hong Kong, London, Paris, and even Abergavenny. From staid and traditional, to cuttingedge and extravagant, no two auctions have been the same.
The key differentiating factor has been the level of hospitality provided to potential bidders. My first sale was at Sotheby's London headquarters on Bond Street in October 2009. Arriving in the morning, I registered and took a seat in a row of hard-plastic classroom-style chairs, observing as the orderly bidding proceeded both in the room and on the phones. With not a wine glass or canapé in sight, at lunchtime bidders popped out to fetch sandwiches and takeaway cups of tea. As a non-bidder, I tired of the experience by this point and didn't return for the afternoon session.
The paddles that Zachys hopes to have its auction-goers waving, though despite the superb wines on offer, some customers keep a clear head for numbers Photography courtesy of Zachys Asia
Next stop, Hong Kong-to two auctions held on consecutive weekends by rival US auction houses Zachys and Acker Merrall & Condit respectively, the first in the Mandarin Oriental and the second in the Shangri-La. Both sales were preceded by tastings laid on for valued clients. Zachys organized a lunch hosted by Fred Schrader of Schrader Cellars, boasting "quantities and large formats that have never been offered to Schrader Cellars' mailing-list subscribers." Acker laid on a Krug tasting tutored by the Champagne house's president and CEO Maggie Henriquez, as well as several other "VVIP" events, where I tasted 1953 and 1955 Château Lafite Rothschild.
The auctions themselves took the format of threecourse dinners served by white-gloved waiters and a selection of more or less enviable wines on each table, depending on the importance (or buying power) of the table's guests. On my table at the Acker sale, we drank 1988 Lafleur and Rousseau 2003 Chambertin Clos de Bèze among many others. I couldn't help feeling the Hong Kong buyers were being overly pandered to, the pomp and fanfare somewhat over the top. But then, I wouldn't have missed it all for the world.
I certainly didn't begrudge the opportunity to taste dozens of otherwise unattainable wines over the course of a few days, and I could see the draw for buyers, especially those newish to the world of fine wine. My whirlwind tour was topped off with what was surely Acker's most VIP of all dinners, where a different vintage or cuvée of Krug flowed freely with each course. I left Hong Kong wistfully conjuring up the masculine grapefruit and single-malt aromas of the just-released 1996 Clos d'Ambonnay.
Sober bidding
Back in Europe, a month later I found myself at the sale of wines from one of Paris's most famous restaurants, La Tour d'Argent. This time, armed with the paddle number of the client on whose behalf I was bidding, I was lucky even to find a free plastic chair, so packed was the room. The highceilinged, mirror-walled salon on Avenue Hoche at least added a touch of glamour, as did the hype surrounding the wines hailing from a labyrinth of cellars under the streets of the French capital. I concentrated hard on the lot numbers and bidding increments, uttered in unforgivingly brisk French by the auctioneer; I was glad not to be plied with Champagne or to be juggling a knife and fork alongside my carefully annotated catalog. The rush of lifting the paddle, of volunteering to spend several thousands of euros-even of someone else's money-was enough to keep me entertained on this occasion.
As a professional buyer, I crave a rather more sedate atmosphere than otherwise. Just as my needs have varied greatly depending on my purpose at each auction, so are sales tailored to their primary clientele. I have found the style of auction to depend not only on the host auction house but also on the location and, therefore, on the audience. Europe, as the traditional center of the wine trade, has long served professional auction-goers in search of a quiet bargain, as well as old-school amateur collectors popping out of the office to top up their cellar-hence the modest, business-like approach of Sotheby's and Christie's weekday sales in London. Attention-grabbing, drunken affairs that bump up prices are perhaps considered vulgar in the UK, or "simply not cricket."
When fine wine burst on to the scene in the United States, however, and more recently in Asia, auction houses expressly targeted a high-end consumer base. The idea seems to be to attract the right kind of deep-pocketed buyer with the promise of a gourmet dinner and exceptional wines, and then once ensnared, presumably to encourage the buyer to have as much fun-and spend as much money -as possible.
House style
In the USA, the wine-and-dine auction model has thrived, but in Hong Kong it has exploded. The two biggest proponents from across the Pacific, Acker and Zachys, have enjoyed great success with this approach, taking their New York sales as a model but making them bigger, bolder, and glitzier. In the first half of 2012, 58.8 percent of Acker's revenues came from Hong Kong. Wine-auction newcomer Spectrum joined the bandwagon in 2010, emulating competitors' extravagant events in high-end Hong Kong hotels (most recently in what was referred to in a Spectrum press release as "the luxurious Grand Hyatt"), deriving 76.7 percent of their revenues in the city.
Even the traditionalist trio of Sotheby's, Christie's, and Bonhams, despite their somber affairs in London, have adapted their style to the Hong Kong market. "We do round-table dinners in Hong Kong, as I think everybody does," explains Richard Harvey MW, the international senior director of Bonham's wine department.
Sotheby's has used the Hong Kong Convention & Exhibition Centre as the location for its wine sales for the past few years, though from November it will hold some sales in its new fifth-floor galleries at the swish Pacific Place development near the center of the city. "We will likely use a combination of round tables and classroom-style seating, which suits bidders who wish to stay all day and those dropping in for a few lots," says Robert Sleigh, Sotheby's head of wine in Asia, adding, "We will serve wine and food throughout the day." While neither location may have the immediate draw of the five-star hotels, Sotheby's Hong Kong nonetheless holds the record for the longest string of whiteglove (100 percent sold) wine sales in the region.
Dry or whet?
Is there a limit to the amount of hospitality that can be plied upon a buyer? David Elswood, Christie's international head of wine, said to me more than a year ago that "the hospitality in Hong Kong has gone crazy." He argued, "It's got to a point now where everyone's trying to outdo each other on the hospitality front, and it's not sustainable," adding, "It becomes difficult when you're trying to sell to inebriated Chinese businessmen."
At Christie's, he counters, "We do our entertaining on a more discreet and personal level." Whether this approach was so successful is debatable. Historically, Christie's has not hosted the sellouts of its rivals in Hong Kong, with sell-through rates 14.4 percent below the average of its three main rivals in Hong Kong. So far in 2012, however, Christie's has reduced that gap to 6.5 percent.
Acker Merrall and Condit president John Kapon at his company's May sale in Hong Kong, where clients are regularly treated to sumptuous tastings and dinners Photography courtesy of Acker Merrall & Condit
Christie's Hong Kong auctions do not take place in showy five-star hotels with high ceilings or chandeliers, but bidders don't go thirsty.
Perhaps the local clientele are beginning to tire of the grand events and want to focus on building up their collections with less fanfare. Hong Kong collector George Tong admits that being courted by auction houses and the like "was fun at the beginning, but after a while it became too much".
So, what is the right level of hospitality at a wine auction? It seems only natural that buyers be wined, if not dined, at an event where wine is the product for sale. If any industry is suited to a decent show of hospitality, then surely it is the wine industry. After all, the vast majority of wine buyers at auction are passionate about tasting and drinking wine, whether private collectors or traders who have made a career out of their interest in wine. Why not indulge the bidder with a taste of what's on offer to whet the palate?
No wine online
This added incentive to attend has never been more pertinent in an age when physical presence is required less and less. The introduction of Internet bidding at most wine auctions over the past three years makes it easier than ever to buy from the comfort of the home-glass in hand, perhaps. Sotheby's introduced live online bidding at its wine sales in June 2009. At first, the silent Internet bidders moved their mice infrequently, and the competition was still primarily room versus phone. Over the past three years, however, I have witnessed the number of bidders in the room dwindle noticeably as clients become accustomed to the convenient new virtual system.
Christie's has tackled the online element head-on. Its first online-only auction took place in August over a period of two weeks. "Online bidding has been a major component of our live saleroom-based wine auctions for more than five years now, with consistent participation from clients at the highest price levels," says Scott Torrence, senior wine specialist at the auction house.
Not so at J Straker, Chadwick & Sons of Abergavenny, where the principal, William Chadwick, refers to the World Wide Web as "the Internet, or whatever it's called." Despite being a three-hour drive from the UK's capital, the auction house has a model based on tangibility and immediacy-vital concepts for lovers and collectors of wine. Buyers attend Straker's sales in person, where they can inspect every single lot on offer in that sale and take their pickings home with them straight after the sale. Alongside inexpensively priced sandwiches and locally baked cupcakes, some of the featured wines are available for tasting, though the selection was rather uninspiring on my only visit-a far cry from the many treats on offer in Hong Kong.
Balancing act
At Bonhams, the move online is affecting the atmosphere in the saleroom, which has been emptying out since the introduction of online bidding at Bonhams' wine auctions in September 2011, according to Harvey. "More and more people are using it," he says, "which makes the room more boring." In an attempt to counter this move away from the saleroom, Harvey is considering a more entertaining format for Bonhams sales in the United States, where buyers have come to expect a full-blown wine extravaganza to be built around each auction.
Holding auctions in the evening would allow private buyers to attend after work, but Harvey doesn't anticipate a move to sales "lavish in the way of perhaps Acker Merrall & Condit, giving three-course dinners and Lafite '59, or whatever it is they serve." He questions whether the extra expenses of such an event-for example, the wine served and staff staying late-pay for themselves by bringing in more buyers. "I don't think there's any evidence that it makes people spend more money," he concludes.
Harvey freely admits that offering both online bidding and more hospitality in the room makes for two "self-defeating exercises," but ultimately more choice should appeal to a wider audience. In London, Bonhams offers a small selection to taste from time to time; three or four bottles might sit unassumingly on a table at the back of the saleroom next to a spittoon, a utensil rarely employed at the more ostentatious sales in New York or Hong Kong. Harvey doesn't intend to extend the evening format to London auctions but hopes that a new café-restaurant in the Bond Street premises, boasting wine at auction prices, will do its bit to attract more physical punters when it opens in 18 months' time.
Oriental express
Perhaps awed by the positive reception in the East, Spectrum resolved to bring the glamour of the USA and Hong Kong to fusty old London in February of this year, in partnership with UK firm Vanquish. A few months prior to the sale, Vanquish's head of fine wine Richard Brierley explained to me the rationale behind a different kind of auction in the UK capital, saying that elsewhere auctions have become "exciting things, convivial events, staying all day and drinking, sharing wine," while "here in London it's a trade-dominated thing, with very little attendance in the room." The aim, he said, was "to bring London into the fray again; it's been usurped by [New York and Hong Kong]."
Richard Harvey MW of Bonhams, who is keen to broaden the auction market Photography courtesy of Bonhams
In due course, the postman delivered my "exclusive invitation" to The Evening Sale (as opposed to London's traditionally low-key daytime auctions), which would be preceded by a Champagne reception and presale tasting at London's own Mandarin Oriental. I accepted with interest, keen to see if some of the Hong Kong auction spectacle could be transported from East to West. Lackluster London
In the plush surroundings of the Mandarin Oriental in Knightsbridge, Brierley's auctioneering style was rather reminscent of the monotone accents of a horse-racing commentator. He adopted a jokey, familiar tone, addressing members of the audience by their first names, and artfully skipping over 13 suspect lots that had been withdrawn shortly before the sale.
The ballroom was nicely filled but not heaving, and it began to thin out by the halfway point, as curious onlookers had their fill. "[The organizers] spent a lot of money," observed Harvey, one such onlooker, referring perhaps to the free flow of Moët and the presale tasting boasting Dujac's 2004 Clos St-Denis, 1989 Château Latour, and 2003 Château Margaux, among other impressive wines, "and they got a lot of people there," he continued. Only a relatively small group among the well-heeled men and glossy, fur-laden women in the room were actually bidding, however.
The sell through of 84.7 percent and the sale total of $2.1 million were perfectly respectable compared to London averages, but it was perhaps not quite the redefining experience that Vanquish and Spectrum had hoped to bring to the London auction scene.
A good cause One type of auction that need not attract cynicism in being as enjoyable and theatrical as possible is a charity auction. Guests will surely not begrudge the organizers for plying them with fine tipple and egging on bighearted bidding.
One such event took place at London's Savoy hotel on March 1, 2012. The Wine Dinner is a biennial event organized by Johnny Goedhuis to raise money for children's charities-this year, Carefree Northants, the Place2Be, and Young Epilepsy. After an exceptional tasting of 29 classed-growth Bordeaux from the 2001 vintage, dinner was accompanied by two auctions: one silent, one decidedly not.
The lavish menu and wine list for a recent Acker Merrall and Condit dinner in Hong Kong, with nothing but famous domaines, grands crus, and top vintages Photography courtesy of Gil Lempert-Schwarz
The first, silent auction allowed guests to settle in to dinner, with neat tablets on the table to tickle gadgetloving guests. Bids were announced on screens throughout the Savoy dining room, egging diners on toward the main prize of seeing their name flash up as the new highest bidder. Many lots-as well as the wine with dinner-were donated by big industry names such as Prince Robert of Luxembourg (CEO of Domaine Clarence Dillon), and all fetched considerably more than the market price.
Domaine de la Romanée-Conti, as seen here for a Christie's Hong Kong auction, has continued to be the darling of auction rooms worldwide Photography © Christie's Images Limited 2012
Then came the live auction. My neighbor liked the sound of a house on a Greek island for a week, and I fear I may have had a part to play in encouraging him. When he faltered at £8,000 ($12,660), wily auctioneer Humphrey Butler convinced him and his rival bidder to take a week each at that price-all in the name of charity, after all!
The most playful lot of the evening was "any wine left unopened" from the pre-dinner tasting. As for the opened bottles, they were carried down to dinner to fuel the bidding. As I was scribbling down my last tasting note upstairs, I was handed a half-full magnum of Lafite 2001 to deliver to my table. Talk about hospitality!