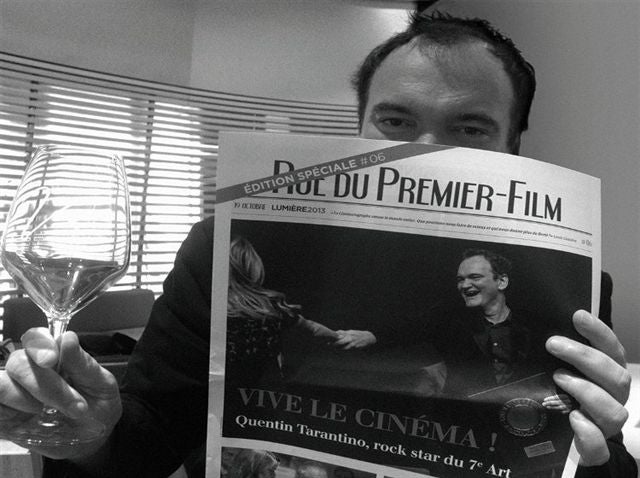 After the success of the book published by Glénat Editions in 2014, an exhibition is to unveil these original photograhs to the public.The first stage is in Valais (Switzerland), the project's place of origin, at the Musée de la Vigne et du Vin in Sierre, from 7 February to 12 April 2015.
Valais is a land of winegrowers with unmatched expertise. It is also the canton of Christian Michellod, who decided to create the Moi pour Toit Foundation after he was deeply moved by his encounter with a child in Colombia.
The celebrities agreed to support his campaign with their inspired ideas, through the intermediary of Gérard-Philippe Mabillard, Director of Interprofession de la Vigne et du Vin du Valais. Sixty artists responded to the invitation of Gérard-Philippe Mabillard, a Valais citizen who loves to meet people. They were given total freedom to create an image around a glass of wine.
Some were photographed with the glass whilst others took a photograph of the glass in their surroundings. These celebrities include stars from the world of cinema, photography, fashion and design, such as Marthe Keller, Agatha Ruiz de la Prada, Sir Paul Smith and Laura Chaplin. They have made a generous contribution to INSPIRATIONS, a contribution of great social and aesthetic value.
These images were compiled in an impressive book published in 2014 by Glénat Editions. From 7 February to 12 April 2015, the Musée valaisan de la Vigne et du Vin will exhibit these extraordinary photographs. It is a chance to see these images up close and to witness some extraordinary talent in the name of solidarity. The glasses photographed bear the elegant signature of Vins du Valais. Valais, the winegrowing region at the origin of the Moi pour Toit Foundation in aid of the underprivileged children of Colombia. Valais, the land that fosters these INSPIRATIONS…