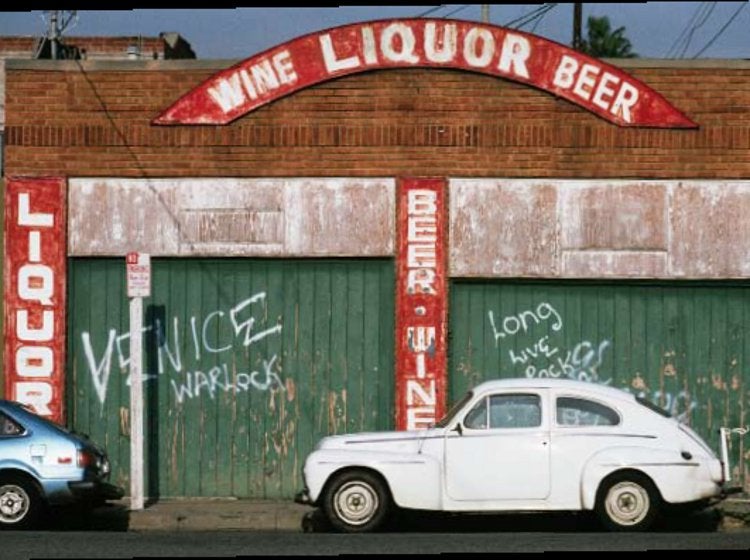 At the Academy Awards in February this year, the event's host, the comedian and actor Billy Crystal, said of the ceremony, "Nothing can take the sting out of the world's economic problems like watching millionaires present each other with golden statues." It was a remark-callously facetious or amusingly self-aware, depending on where you were sitting that night- that couldn't help but remind me of my own experience of covering the Bordeaux en primeur market for this magazine the past couple of years.
Arriving at my desk each morning, I'd put down a newspaper filled with stories about the increasingly terrifying state of the global economy and catch up on the latest happenings in a bizarre parallel world where one set of millionaires was making calculations about just how much more money they could extract from another set of millionaires.
Like their groomed and gilded equivalents at the top of the movie business, the world's very top 1 percent-to use that now-loaded term-of wine producers seemed to be immune to the effects of the financial crisis. More than that, they seemed to thrive in the situation.
Though the market went into a brief but dramatic fall in the immediate wake of the collapse of Lehman Bros in September 2008, a quick glance at the historical data published by the London-based fine-wine trading platform Liv-ex shows a steady upward swing in its Fine Wine 100 index (which charts the "price movement of 100 of the most sought-after fine wines for which there is a strong secondary market") from late 2008 to the summer of 2011-a period of general economic malaise in the West, lest anyone need reminding, not seen since the Great Depression. That same period saw record opening prices from the leading châteaux in both the 2009 and the 2010 Bordeaux en primeur campaigns (in early summer 2010 and 2011 respectively) that made the prices of the previous record-breaking vintage, 2005 (which was released at the height of the credit-led boom in 2006), seem like a fire sale. After a rise of 57 percent in the Liv-ex Fine Wine 50 index during 2010, Liv-ex put out a bullish statement that seemed to sum up the perversely rude health of the very top of the wine market: It was now a more lucrative investment than gold or crude oil.
Then, at the end of last year, the news began to change. The Liv-ex 100 dropped 22.5 percent in the last six months of 2011, with the 2008 vintage of that symbol of the fine-wine bull market, Château Lafite, dropping 45 percent from its January 2011 peak, and the 2009 dropping 28 per cent in six months. Merchants dealing in wine's highest end reported similar drops: London- and Hong Kong-based Bordeaux Index said prices fell by as much as 30 percent for some leading Bordeaux châteaux over the same period, with an average drop of 7.5 percent in the three months to October. Was this evidence, as it was presented in some areas of the media, of the real economic world finally catching up with wine's elite?
Most observers and merchants don't think so. Alun Griffiths MW, wine director at Berry Bros & Rudd, calls the fall "a market correction," pointing out that prices and trading have rebounded in the early months of 2012 (the Liv-ex 100 showed a small rise of 1.39 percent in January). Others suggest that the fall in value, which mainly affected top red Bordeaux, is illustrative of a move toward other regions at the top of the market. Gary Boom at Bordeaux Index singles out particularly strong sales of the 2002 vintage in Champagne, for example; Liv-ex picks out DRC, top Rhône, top Italians such as Sassicaia, Château d'Yquem, and top Champagne as beneficiaries of the switch away from Bordeaux; while DRC has significantly outperformed the Bordeaux first growths in a number of high-profile auctions around the world over the past six months. As Griffiths says, "The market hasn't gone away, and it's still significantly higher than it was a couple of years ago."
Different this time
What's perhaps most curious about the resilience of the most expensive part of the wine market during the current recession is how markedly different it is to its performance in previous bouts of economic heavy weather. The situation in Bordeaux in the 1930s, for example, was so bad that, as James Lawther MW puts it in The Finest Wines of Bordeaux, "There was precious little money for investment; owners were often tied to long-term contracts with négociants to weather the storm; and although many properties were for sale, there were few purchasers with the cash or the will to buy them." When the Dillon family bought Château Haut-Brion in 1934, it was, by all accounts, in a desperate state, its vineyards in disrepair and its reputation at an all-time low
Pierre-Henry Gagey, who explains that new markets have helped top Burgundy weather the current crisis
Compare that to the assessment of the contemporary Bordeaux wine realestate market made by Alexander Hall, managing director of Vineyard Intelligence, a property search-andacquisition business based in the area. "Demand for properties in the top appellations-such as Margaux, St- Julien, Pauillac, and Pomerol-remains very strong, but there is extremely limited supply, so transactions have been few and far between, and prices have continued to rise," Hall says. "Much of the demand has come from the cru classé estates. On the back of strong revenues from recent vintages, they have been looking to reinvest some profits by expanding their vineyards."
As Lawther says, the economic situation in Bordeaux in the 1930s was compounded by an exceptional set of problems-"Prohibition in the United States, revolution in Russia, and a crisis of confidence in the authenticity and provenance of wine," plus the "small matter of two world wars" and "a run of poor vintages stretching up to 1945"- that make it very difficult to draw meaningful analogies with today. More relevant, however, is the more recent, and considerably less severe, recession of the early 1990s, which Griffiths, then a buyer for the Harrods department store, remembers as a time when he was "able to snap up 1990 first growths at knockdown prices."
According to Pierre-Henry Gagey, president of Burgundy négociant Maison Louis Jadot, the contrast between the early 1990s and today in Burgundy is just as marked. "At the start of the crisis in 2008, there was a period of great uncertainty plus a couple of not-so-fine vintages in 2007 and 2008. Business was down for the grands vins, especially abroad. Then the 2009 vintage arrived, and the enthusiasm came back. Last year was a great year for Burgundy: Our sales were up by 11 percent.
"The 1990s [recession] was very different," Gagey continues. "The main thing was the interest rates, which are important to us, since we have very big inventories. The interest rates then were as high as 14-15 percent, and combined with falling sales, this made it very difficult. This time, the rates are so low that it is not a problem. And we have learned from our experience. In 1992-93, the grape prices sank; that hasn't happened at all in the past four years."
If there is a single defining difference between the post-2008 economic crisis and previous recessions, however, it rests in the emergence of new markets for top-end Bordeaux and Burgundy, where the emerging super-rich have been only too happy to pick up where traditional buyers in struggling economies such as the USA and the UK have left off. This was one of the key points in a presentation by Australian academic and economist Professor Kym Anderson made to a session on "Wine and the Economic Recession" at the fifth meeting of the American Association of Wine Economists (AWE) in Bolzano, Italy, in the summer of 2011.
"Rapid income growth and taste changes in emerging Asian countries, especially China, plus the removal of wine import taxes in Hong Kong, have led to a large increase in demand for iconic wines (which in any case are less affected by recession because they're storable)," Anderson said. As Gagey says, however, it's not just China. "Whenever anyone from Burgundy goes to Hong Kong, they come back with a smile, with more energy, more life! But there are many other places that are interested now: Brazil, Mexico, Sweden, Norway, Dubai, and even Poland and Hungary. You add all those countries together, and suddenly that means business."
The 99 percent
Business for some but by no means all. There's no doubt that for wine producers who are not part of the elite club of brands or based in the most expensive appellations demanded by the nascent fine-wine markets, life has become far more difficult over the past four years. As the English wine importer Roy Richards puts it, in typically robust fashion, "The effect of the crisis has reduced consumption for those who've got less money. There's no problem in selling the expensive wines. […] We have an ill-educated overclass that has so much money, and they don't know what to do with it. They're not interested in Beaune Villages; they want grands crus."
Richards, whose portfolio of French producers is among the most respected in the UK, is concerned that a "two-speed" France is emerging where worthy producers from lessregarded areas are finding it increasingly difficult to survive, though he blames long-term French official policy, geared toward encouraging the transition from "an agricultural state into a modern industrial state," as much as the current economic crisis, for the situation. In the Languedoc and Roussillon, for example, much of the traditional vineyard land on "the flats" has now been turned into housing developments, with vignerons taking advantage of subsidies to grub up their vines. "The young and energetic have been driven up into the hills, where they can make better wine but at higher prices," Richards says. "The stars can sell their wines, the Gaubys and the Mas Julliens, but there are people just as good who are struggling. […] In Burgundy, there are probably 30 domaines or fewer that can sell their wines at any price; but there are plenty of others, even in fashionable villages, that can't." Perhaps the most extreme example, however, is Bordeaux, where "all the first growths are owned by financiers, [but] there is no effet de cascade from the top to the bottom. Twenty years ago, the price of Bordeaux Supérieur was 10-12 French francs; now it's ¤1-2. It hasn't moved at all. Forget about inflation, that's dramatic."
This vision of a two-speed Bordeaux is endorsed by Hall's analysis of the property market in the region. "Properties producing generic AOC Bordeaux wine often struggle to find a buyer," Hall says. "I can think of a number of estates that have been on the market for several years and have yet to sell, despite a reduction in the asking price in some cases. Other areas such as the Côtes de Bordeaux, Fronsac, and even Graves have also seen a softening of demand, with prices remaining flat or even falling slightly."
According to Hall, one effect of the general malaise in Bordeaux's lesser appellations-a contrast made all the more stark during the recession-has been to attract new buyers, to replace, in Richards's phrase, "the traditional landed peasantry." Many of these investors, Hall says, have been "French businesspeople who are interested in diversifying their investments-for example, Laurent Cisneros, who sold his gas-appliances firm and bought Château de Rouillac in Pessac-Léognan in 2010; or Patrice Pichet, a local property developer who bought Château Les Carmes Haut-Brion last year." Most active, however, are the Chinese, who have bought 20 estates since 2008, Hall says-most of them over the past 12 months and mostly in lesser appellations such as Bordeaux and Côtes de Bordeaux.
Italy in crisis?
Similar forces are at work in Italy, where the economic crisis has left many of the country's small and medium-sized wine producers in a situation no less perilous than that of its fragile wider economy.
"As with any sector of the economy, Italian wine producers find it hugely difficult to get credit from the bank system, which prefers to invest money in Italian bonds, where high interest is guaranteed without any risk," says Antonio Ciccarelli, sales coordinator of Marc de Grazia, which imports a number of top Italian estates into the USA, UK, and other markets globally.
"An unofficial statistic suggests that about 30-35 percent of small/medium wineries have been seriously hit by the financial crisis. Today, it's quite common to find high-reputation wines sold below their cost (Brunello for ¤6-8; Chianti Classico for ¤1.70-2.50) just so the producers can survive and pay their daily expenses. A friend of mine, joking, told me, 'Actually, the largest winery owner in Tuscany is Monte dei Paschi di Siena bank.'"
Ciccarelli believes things could get much worse before they get better. "So far, few wineries have been forced out of business, but 2012 could be the worst year in history," he says. "Most wineries are surviving, waiting for better times, but they are coming to the end of the road, and the risk of going out of business is very real. There have been a lot of mergers and acquisitions over the past couple of years. A few years ago, official statistics spoke about 800,000 aziende vitivinicole in Italy; the most recent spoke about 350,000! This is because the larger wineries are buying up the smaller ones."
Indeed, like Richards's analysis of France, Ciccarelli believes the crisis has accelerated some long-term trends that threaten to change the winemaking landscape in Italy forever. He reserves most of his ire for the wave of vanity projects, mostly started in the 2000s by businesspeople from other sectors in fashionable regions like Bolgheri, who have invested millions of euros in constructing state-of-the-art cellars and employing the best winemaking consultants, bottle designers, and architects, none of which could mask the fact that the vineyard itself was not of sufficient quality to make wine comparable to their inspiration- Sassicaia and Ornellaia. "Finally, after seven or eight years, it's time to sell the first bottle of this nectar, and our hero has to decide the price," says Ciccarelli.
"Considering the costs, he can't sell the bottle below ¤25, even though the same blend and the same quality is available in Chile for ¤4. Of course, when the financial crisis arrived, it didn't kill this kind of winery-they have a lot of money in reserve. No, the first ones to die are the small vignerons, who can't sell their wine at sale price or below their costs."
Around the New World
The impact of the economic crisis has not been confined to the winemakers of Europe, of course. As Anderson pointed out in his presentation to the AWE, the strength of the Australian dollar, thanks to Chinese demand for its natural resources, has made wine exports from the country much less attractive to impecunious customers in importing countries, exacerbating long-term problems for the industry, such as overproduction, falling grape prices, increased competition from other countries, and changes in taste, in the USA particularly, away from the stereotypical Aussie blockbuster.
And you can find evidence of the changes forced by the economic crisis in the most unlikely places. I recently visited a vine nursery in Hemel en Aarde, South Africa, belonging to Lelienfontein Vine Growers, the largest vine-nursery business in Africa.
The purpose of the visit was to show off the amazing diversity of vines the company has developed. The most popular vine in the past year, however -thanks, owner Petrus Bosman said, to the current economic situation- was low-quality Ruby Cabernet: hardly a prognosis of better things to come. All over the world, it seems, small wine producers, whose lives are precarious at the best of times, are straining to adjust to the new reality.
The story of one young winery with a rising but far from internationally established reputation, producing very high-quality wines in Washington State, shows just how difficult life has become. "Driving distribution and sales has been especially hard in the past few years as we compete against masses of large wineries, primarily Californian, who have two to four national sales reps on the road 24/7," says the owner, who preferred to stay off the record. "I have no staff, save the two of us, and we simply cannot go on the road enough and make enough noise to be heard above the baying of other salesmen.
Internationally, Japan has completely disappeared, Switzerland is a potential small market, and the UK and China are impenetrable. Our alternative has been to establish relationships with large national/regional retail chain stores who essentially (all very legally) bypass distributors and buy directly from us. We give them a deal, they take pallets of wine, keep the extra margin, and sell at essentially full retail. Our sales in Washington have remained relatively robust, but I have worked very hard developing this market, and I've had to hire a distributor to service additional accounts in the state. Our retail sales have dropped off dramatically, and we're going to launch a revised website with full online-ordering capability to bring us in line with the 21st century."
Light at the end of the tunnel?
This winemaker was not at all optimistic about prospects of a return to pre-2008 conditions. Asked if he thought the worst was over, he answered, "No, I really don't think it is. There are too many structural financial issues here and abroad to think that a full recovery is less than three or four years away."
But it is possible to find people with a sunnier outlook. Rob McMillan, founder of the Wine Division of Silicon Valley Bank, which provides capital and financial advice for the wine industry, believes the worst is most definitely over for American wine producers. Each year, McMillan publishes an extensive "State of the Wine Nation" report based on a survey of "600 wine-industry experts and insiders." Previous reports have not shied away from drawing attention to the difficulties faced by California from 2008 to 2010. Last year's report was cautiously optimistic, however, suggesting that "fine-wine sales" would grow by 11-15 percent and that inventory in many wineries "is closer to balance than many believe."
McMillan was still finishing his latest report, due to be published in spring this year, as this article went to press. But his summary of the main points suggests the report will be even more upbeat than last year's. "The short answer is that the fine-wine business is tilting to shortage now," McMillan says.
"Demand and sales were up in the range we predicted [in last year's report]. The number of weak wineries are only about 7 percent. Foreclosures are a non-event. Land prices have held in the best appellations and dropped slightly in others but are more than likely coming back at this point in the cycle. We successfully hit growth predictions three years running now, which hasn't been an easy task. We expect the fine-wine side of the business will grow 7-11 percent this year, and we expect prices to rise."
Chris Adams, CEO of top New York retailer Sherry-Lehmann, also senses things improving, though he remains skeptical about the strength of the recovery of the American and global economy. "There's no question that there was a significant trade down during the worst of the downturn-in 2008 and 2009," Adams says. "There has been a 'trade up' in the past 17 months, most notably in Champagne.
While we are not yet back to pre-2008, we are far ahead of where we were. We had a nice 2009 Bordeaux campaign, and even with the inappropriate pricing at the top for 2010, I would not call the campaign a failure- only a huge opportunity missed. "Last year was strange," Adams continues. "We had some tremendous growth, but it was stifled twice: once during the summer, when our legislators in Washington decided to make our debt-ceiling discussion a political event; and again in October and November, when the euro crisis was deepening. What the two periods of profound uncertainty demonstrated to me is that unchartered levels of uncertainty can put an abrupt halt on what might be a global economy that is gaining some steam."
What that means for the imminent 2011 Bordeaux en primeur campaign is hard to say. With most early reports suggesting that the vintage has been much less successful (in wine terms) than the previous two, Griffiths, for one, feels it's going to be "difficult." Maybe, then, the elite of Bordeaux are about to be reminded what it's like to live in the real world. Or as Richards puts it, "One might describe the current climate as one of decadence- pride before the fall."