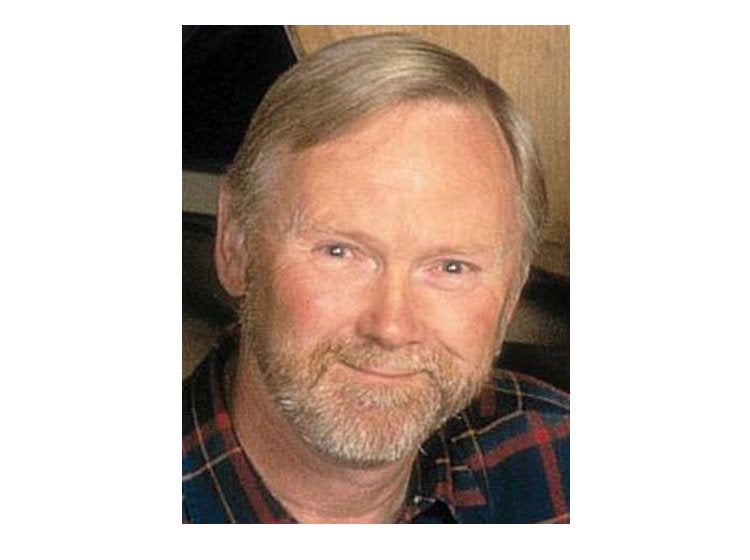 by Paul Gregutt
David Lake, a Master of Wine and longtime winemaker for Columbia Winery in Washington state, passed away on October 5th after a lengthy illness. He had moved to Washington almost exactly 30 years before, to take over the winemaking duties in midcrush at Associated Vintners (as Columbia was then known). His wine background was anchored in a decade spent in the London wine trade, where he earned his MW in 1975. That was followed with graduate-level studies at University of California, Davis; and (briefly) work at several Oregon wineries, including The Eyrie Vineyard.
Managing the crush in Washington in 1979 was no easy assignment. There had been a deep freeze the previous winter, and many vineyards had to be replanted. Everyone was scrambling for grapes. "I was married that summer," Lake later recalled, "and came to the winery in early September. I found an industry shaken by the devastating winter of '78-'79; the mood was very conservative and risk averse. Growers were certainly not inclined to experiment with new varieties. Given my background and awareness of other wine regions, I was keen to explore the possibilities of our state, but initially we needed to build AV/Columbia to have a secure platform from which to operate."
Lake did that and much more; it is not going too far to say he built an industry. At the time he arrived, Washington state was home to no more than a dozen wineries. It was considered too cold to ripen most red grapes. But Mr Lake welcomed the challenges with his customary enthusiasm.
Despite the daunting task of crushing grapes from unfamiliar vineyards, in unfamiliar surroundings, he found time to conceive and initiate his 1979 Millennium Cabernet Sauvignon. I met him at an open house some years later, where he unveiled that wine for the press. In concept and presentation, it was an unusually bold statement from a modest, even humble man. The name and the idea behind it promised that the wine would last all the way to the year 2000. "I am drawing attention to the ageability of Washington Cabernet in top vintages," he explained.
During his first decade in Washington, Lake made it clear that discovering and displaying the specific terroir of favored vineyards was another of his personal objectives. Beginning in 1981, he made Washington's first vineyard-designated Cabernets-from Red Willow, Otis, and Sagemoor-each designed to explore the typicity of a distinct growing region. In 1983 he developed his iconic Cellarmaster's Riesling, which balanced lively acidity, sweetness, and low alcohol. It was, he noted, "reminiscent of a good Mosel."
He forged a splendid partnership with grower Mike Sauer at Red Willow vineyards. The vineyard, located at the extreme western edge of the Yakima valley, offered the sort of cool climate ripening conditions that produced the style of wines that Lake favored. Together he and Sauer planted the first Cabernet Franc and Syrah vines in Washington. While at the Otis vineyard, Lake explored Pinot Gris, another first for the state. As generous as he was curious, Lake would seize upon any opportunity to review multiple past vintages of his wines. Over the years we sat down together to taste his first dozen vintages of Red Willow Syrah, his first 19 vintages of Otis Cabernet, and, on a particularly memorable occasion in January 2006, a retrospective of Associated Vintners/ Columbia wines that began with his first two (1980 and 1979) Cabernets, a rare 1979 Otis vineyard Pinot Noir, and continued with even older wines that preceded his tenure at the winery.
Sadly, it was the last time we met, though we continued an e-mail correspondence. Even in the midst of mounting health issues, he generously answered my queries on the prospects for Washington wines-comments that were included in the final chapter of my book. In the spring of 2008 I was asked to moderate a Tribute to David Lake at Taste Washington, a winery showcase held each year in Seattle. Prior to that I had asked him for some thoughts on what he felt were his most important achievements.
His typically modest answer included an account of a meeting during the winter of 2004-05 with a grower who wanted some advice on what to plant in the Columbia Gorge area. "Knowing our record of exploring new varieties, he was interested in a recommendation," Lake wrote. "I proposed Gruner Veltliner and indicated that, at last, there was a certified selection available from California. If he planted it, I'd like to make it." That grower did plant the G-V and harvested the first grapes in 2008. Though Lake was unable to make it, it stands as yet another testament to his talent and commitment to exploring new grape varietals in Washington state.
In 2005, Lake's health took a turn for the worse, and he retired from winemaking. Since then Columbia has come under new ownership, installed a new winemaking team, and released the last of theLake-era wines. I know those wines well-they speak volumes about the man who made them. They are not flamboyant in any way, but they are classics-graceful, elegant, somewhat intellectual, always thoughtful and quietly challenging. I consider myself especially fortunate to have known David Lake, and to have witnessed firsthand his many contributions to an industry that will be forever in his debt.