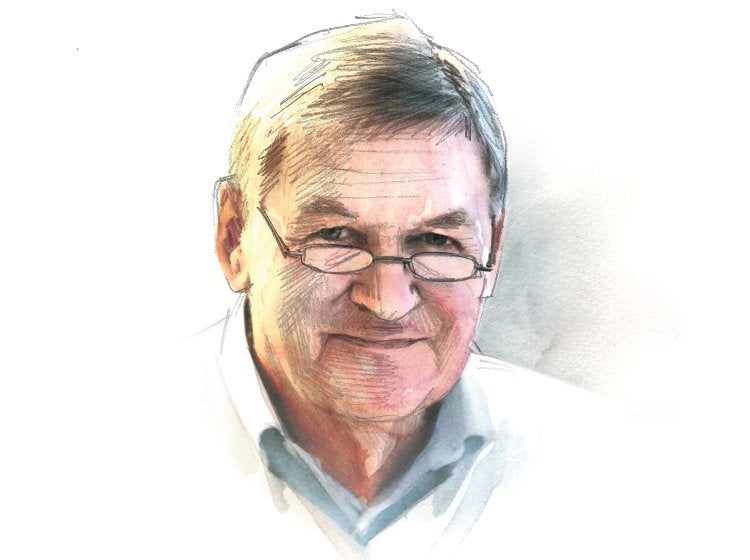 What sort of texture and why? There have been plenty of consumer surveys on this, too, the results telling us what we already knew: Anglo-American taste is for smooth, with a (not always admitted) leaning to sweet. Can you, indeed, untangle the two? The same surveys, though, in France or Italy (especially Italy) would come up with different results. France (I guess) would put acidity high on the positive side. In Italy it would be astringency, with a Campari twist.
What smooth wine grabbed me by the heartstrings, you may ask? Isn't this column about wines that made me swoon? No, in truth, I like a proper nip in my wines. I once described the fashionable slick-textured tendency as "Teflon-coated." There is something there that prevents contact. Is the wine wearing a préservatif, you wonder?
Dinosaurs to big purring cats
Let's look at the positive side first. What Clark Smith calls Postmodern Winemaking (the title of his 2014 book) gives the winemaker/chemist an amazing bag of tricks. Why do we have to lay down claret? It can easily be made as a quick drinker, but time (or more specifically Monsieur Pontac at Haut- Brion) revealed that if you want more than just a drink, you have to aim for concentration: ripe grapes, then time in barrel — that sort of thing. Without this, would we know one vineyard from another? We would certainly not have learned that different soils (and their properties) can propel their wines in totally individual directions. And that it's time that brings out these still-not-wholly-explained qualities.
The more concentrated wines, at the outset, were not consumer-friendly. Too tannic, too acid. Laying down was more about smoothing them out, taming the tannins, then bringing out their personalities. The French, in general, kept their best wines in bottles; the Spanish and Italians, in barrels. (But then bottles were expensive.)
All the maneuvers of the past generation or so, from Professor Peynaud stressing later picking to the tricks of the garagistes (and I'm sure microchips are only the start) have the same aim: to make wine of maximum personality and minimum aggression. At first we all said, "Yummy, but will they keep?" Now we're finding out.
Take a novelty from the new Spain: Toro. I remember my first taste. We were with an affluential group from America, The Society of Bacchus, on a visit to Ribera del Duero and Vega-Sicilia – very much their kind of wine. A special memory: Robert Mondavi meeting his nonagenarian contemporary, Alejandro Fernandez. At lunch someone produced a bottle of Toro. Our friends were impressed; is it a coincidence that Toro also means bull? My wimpish taste said no thanks; I would never have been able to taste my cigar.
Have you tasted the new Toro? (The one I have is called Celsus.) The intensity is there; the strawberry flavor of Tempranillo, alias Tinto de Toro. It is married to new oak, Rioja style, with a generous dowry. But in place of the violence, there is calm, an equilibrium of fruit and tannins you can only call suave. This is not just clever; it is brilliant. And it is a story reproduced all over the new world of wine. We lose dinosaurs and gain big purring cats.
Uniquely Australian
Peter Gago — chief winemaker at Penfolds, responsible for Grange and a parade of exceptional wines — conducted a dinner/tasting for us in London recently. The first wine was Penfolds' relatively new Chardonnay, Yattarna. Anyone who thinks Penfolds is just a red-wine house (or that Leeuwin Estate is alone on the podium of Aussie Chardonnays) must taste Yattarna. This was the 2008 vintage. Some of us are nervous about even seven-year-old white Burgundies these days, but this deserved every superlative in the (extremely eloquent) Penfolds book. The author Andrew Caillard MW evokes flint, brine, grapefruit, lime, and chamomile. (I thought lime flowers — fleurs blanches in French wine-speak.) The book is spot-on when it says "focused, tight, and linear" (that is, with ideal acidity). All the aromatic elements are there in your mouth, with the honeysuckle spice of French oak (not overdone; nine months in barrels, half new). Perhaps most memorable of all was the finish: vinosity matched with what we all call minerality these days; rich, dry, and as long as a snake. Where does such a wine come from? Wily Penfolds says wherever they find the right grapes. What a departure from the sacred role of terroir. These were mainly from Penfolds' vineyards in Tasmania (N very B), the balance from the Adelaide Hills.
The second and third wines (we're still at Gago's WFW London dinner) were what you might think of as reserve-team Grange: St Henri Shiraz of 1990 and 2010. Why the inverse tasting order? I wondered. The St Henri grapes come from the same South Australian regions as Grange: Kalimna, Barossa, Clare, McLaren Vale, and sometimes Coonawarra. Occasionally, a small proportion of Cabernet creeps in. The most consistent difference from Grange is in cooperage: Grange spends a year and a half in new American oak barrels, St Henri a mere year, and in 1,500-liter French oak vats.
Why? Because in a uniquely Australian way, they have different bloodlines. Grange is the creation of Max Schubert, inspired by the Médoc, in the 1950s. St Henri started life as a "claret," in the Australian terminology, 50 years earlier at Auldana. In those parts in those days, "claret" was the lighter category, "burgundy" the heavier — confusing for our times, when Bordeaux is bigger-boned wine than the exquisite creations of the Côte d'Or.
It is only in Australia that a brand, a blend from different soils and often different varieties, can keep its identity and reputation for a hundred years. I leave you to contemplate what that says about our obsession with terroir.
But the (20 years) older wine served before the younger? St Henri is what you might call a "frank" wine; the intention is a clear view of immaculate fruit, aged relatively briefly in oak so old and so capacious that it gives little or no flavor. 1990 was a near-perfect vintage, at 25 years in robust maturity. Caillard distinguishes blackberries and black cherries, chocolate and truffle, marzipan and mocha among its flavors, and he describes it as smooth, sweet, and supple, with loose-knit grainy tannins, noting its "bittersweet" finish. It is not hugely alcoholic for the territory: 13.4 degrees. With far less experience of the brand, I found it immensely complex and hard to describe but noticed the grainy tannins and the slightly bitter finish.
I frankly preferred the simply beautiful baby beside it, an irresistible dish of juicy elemental fruits. Elderberry, plum, licorice, praline, voluminous, opulent, dense, sweet, and chocolatey are words Andrew Caillard uses. "Finishes velvety smooth, with superb flavor length," he writes, and I agree. It is one degree stronger but, if anything, less aggressive. No doubt it has decades of potential. But here to me is the extraordinary achievement of our time: You can make great wines so eloquent so young. What is the future for the nobility of the Old World, protected by prestige, when winemakers the world over are making wines that are objectively as good as their best vintages?
Bee's Knees and squirrel's Gevrey
I often have revolutionary thoughts like this. Wine after wine from new regions, or from old ones with no tradition of quality, makes me sit up and revise my views. I used to say they're all starting to taste the same — and it was true, when new barrels were flourished by new winemakers as a sign of manhood. Thank goodness we're almost through that phase.
The next goal was smoothness without delay — instant polish. Now we have come further, making wines so cleanly that their primary flavors are already irresistible.
Another example from nearer home: Domaine of the Bee, the reinvention of an old area of Maury in Roussillon, the deep south of France where the tradition was super-potent red kept for years to oxidize in the heat. Such rancio wine has sadly few takers today. An English Master of Wine, Justin Howard-Sneyd, saw the potential in a rocky hillside and uses the simplest perfectionist philosophy to make a red so profound and so resonant with flavors of ripe Grenache and the garrigue that it changes our whole perception of the region. He had the wit to see a game-changer in raw materials no one had taken seriously. Like Toro, its voice was loud, but a harsh untrained roar. Smooth is not the first word I would use for it now; full-throttle mellifluous is closer. A bottle of his limited premium cuvée Les Genoux –the Bee's Knees — of 2010, was like a landau, one of those carriages with four big wheels and a body like a boat on long leather springs: a picture of grace and horsepower combined.
What other bottles have astonished me recently? We drank a 1972 Gevrey-Chambertin Clos des Varoilles the other day. I remember the '72s being considered a dull vintage after the rather splendid '71s. I must be the only person who squirreled some away in hope. My last bottle was a surprisingly dark tile color verging on brown. It smelled at first like forest earth turned up by a rootling wild boar. It was the texture (all right, mouthfeel) that took my breath away. "Biblical unguent" was my reaction; "savory, incredibly meaty, the scent turning minty, high in the nose like violets, sweet strength in the throat, nothing off-key, a hint of leaf green? Then earth came back, and enough acidity to announce FINIS."