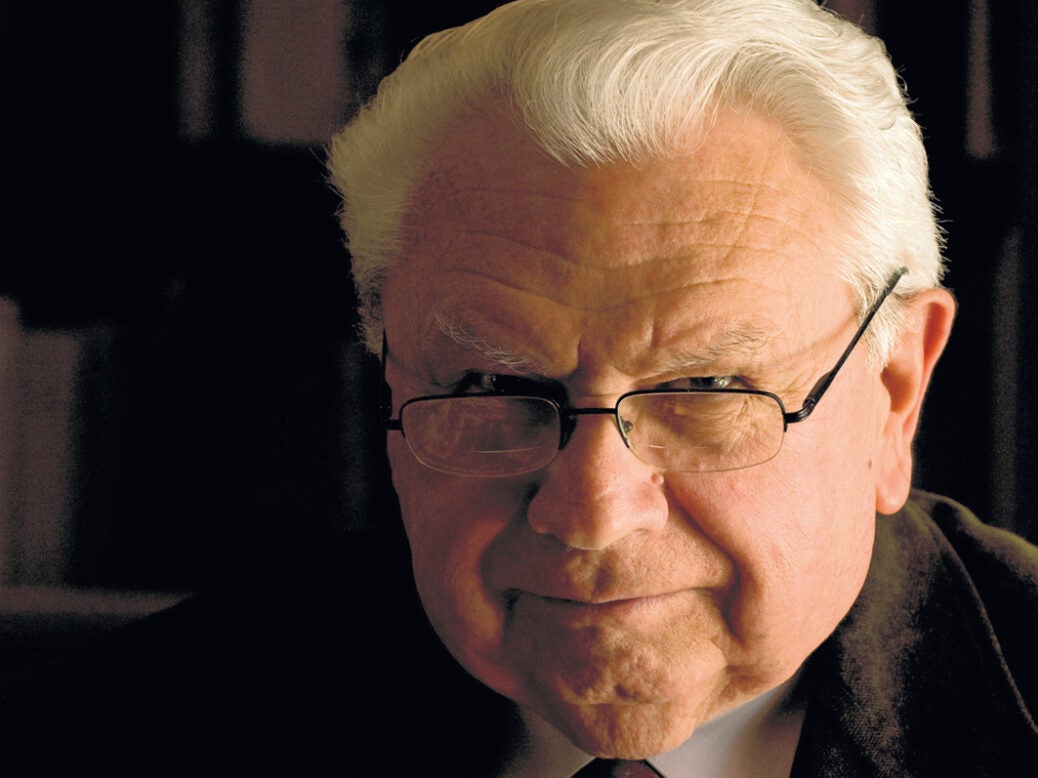 So, the great Giacomo Tachis has left us. He was one of the pivotal personalities of the New Tuscany, a quiet revolutionary, a true master of wine. An awful lot of thanks is due to him from all of us Tuscanophiles — indeed, Italophiles — for he was highly influential also in Umbria, Sicily, and Sardinia — in Italy as a whole, actually. He took a largely bankrupt viticultural and enological system and brought it back to life, injecting it with quality-serum, giving it a basis upon which to build to the considerable heights it has achieved today.
Here is what I wrote about him in Life Beyond Lambrusco (published 1985), starting with a quote from a now-forgotten source: "There are two eras in Tuscan winemaking: before Tachis and after Tachis.
"Anyone about whom that can be said, especially (as it [apparently] was) by a native Tuscan about a foreigner [Tachis was from Piemonte, and a great respecter of Gallic ways in the winery], must, I thought as I drove to visit him one fine autumn day, be a pretty awesome figure, probably full of his own importance with little time to waste on visiting journalists. I had been hearing the name Tachis for years, usually uttered in a respectful whisper. He was a mago, a magician, famous throughout the wine world for bestselling Tignanello, for his connection with Sassicaia, for his championing of Cabernet Sauvignon and barrique, his opposition to the use of white grapes in Chianti and even of black Canaiolo, to overproduction and the planting of inferior clones of Sangiovese; in other words, for his involvement in all the burning issues of today [that is, of the mid-1980s].
"Now, as I drove through the electronic sliding gates of the large Antinori winery at San Casciano Val di Pesa just south of Florence, I was about to meet him. Would his light be too bright? His ego too big? I had never even seen a photograph of him. I didn't know what to expect.
"Into the room, after the briefest of waits, bustled a short thick-set man with a mane of snow-white hair, large spectacles, and the warm smile and easy cordiality of a genuinely friendly person. I might have known, really, that the magician had a good human soul. So many people in so many corners of the Tuscan wine-field had talked of the advice and encouragement given freely and generously by this ambassador of goodwill. No one had ever spoken of him in any way but well. Now I could see why.
"We conversed. Dr Tachis had been with Antinori for over twenty years, nearly half his life (being in his early 50s, he was younger than I had expected a man of his reputation to be). The essence of his philosophy seemed to be that the winemaker's job was to 'respect the palate of the consumer,' not in any doctrinally anti-traditionalist way, but in a quality context. In other words, the question for him was and had always been: how does one produce top wines for today's market given the grapes, climate, traditions and conditions which prevail in Tuscany?"
A lot of wine has flowed through the pipes since those words were written, but they still reflect the man and the winemaker. Tachis kept faith with French grapes, blended or in purezza, and with the important role of barrique, preferably French, in the process of vinification; whereas today many would say that the most important consideration is not the international acceptability of the end product but rather its uniqueness, its ability to reflect its terroir, a feature that is easily enough traduced by too heavy a hand in the blending lab. But Tachis's methods were crucial to the rescue of vinous Tuscany from the spit-bucket of history. And certainly there remains even today, as il Dottore never tired of pointing out, a lot of mediocre Sangiovese coming out of Tuscan vineyards, mainly due to its being planted in sites not conducive to consistent quality production of that moody and uncooperative Tuscan variety; these are wines that still today can benefit from the Tachis treatment.
And to be sure, what goes around comes around: Who can say that the Gallo-Tuscan blend will not bloom and boom anew in the future, as it did under the aegis of Dr Giacomo Tachis in the '80s, '90s and early noughties?
Either way, we shall miss the man and the winemaker. He was one of the greats.