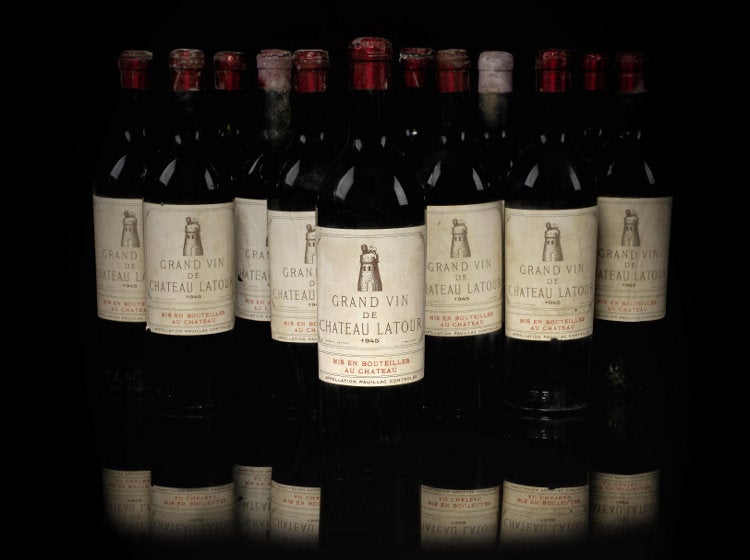 After four years of false starts and further falls for fine-wine prices, the stable upward trajectory of the Liv-ex 100 over the past year should be a great source of comfort and confidence (fig.1, overleaf). The index rose by 3.5 percent in the 12 months to the end of June 2015. This is the first time that the index has risen year on year since November 2013, when only four of the 12 months were actually positive. In contrast, this time the gains have been consistent, if modest, over the course of the past year, excepting a small blip in February and March.
Base camp
The last time the index followed such a steadily ascending course was in the year culminating in the dangerously heady heights of June 2011. Then, the vertiginous climb was followed by a still more stomach-churning drop. This time, "the fact that it is a shallow gradient is encouraging," says Toby Herbertson, senior broker at Goedhuis & Co. Perhaps the gentle incline will allow the fine-wine market to acclimatize gradually to what could well be the next mountain (or hill) ahead. Hopefully, this time, the altitude sickness will be kept at bay.
It is not only the Liv-ex 100 index that has tiptoed upward. All the main Liv-ex indices have risen in unison over the first six months of 2015-from the narrowest (Liv-ex 50, made up of just first growth Bordeaux), to the broad (Liv-ex 1000, a wide range of fine wines from all regions). Historically, the ascents have been most dangerous when tackled by just one category, out of step with fellow trekkers. In 2011, it was first-growth Bordeaux and their second wines that forged out ahead only to take a subsequent tumble to end up back where they started relative to the rest of Bordeaux.
The concurrent rise of the different indices on this occasion can therefore be taken as another positive sign, even though we're looking at gains in the region of only 2 percent. This was, nonetheless, sufficient to place wine ahead of shares and gold halfway through 2015. One subcategory achieving more notable gains-of 5 percent-over the period was the Bordeaux Legends 50 index, made up of older Bordeaux going back to 1982. This is another example of the stragglers catching up with their steroid-fueled competition, as young Bordeaux had lurched recklessly and incomprehensibly ahead of its more mature counterparts. Whereas the rest of Bordeaux has now closed the gap on the first growths, the age gap is still in the process of closing as collectors return to wine that is not only comparatively well priced but also ready to drink.
While Bordeaux prices held up in the first half of the year and picked up especially in June, conversely the region's share of trade on Liv-ex plummeted to an all-time low of 66 percent. Other regions played a larger part than usual, with Italy representing more than 10 percent, and Champagne 8 percent-around twice their average share. Burgundy and the United States also featured more prominently in volume terms.
FIRST-HALF AUCTION ROUND-UP
Wine-auction results in the first half of 2015 have been less encouraging than the wider secondary market. Wine Market Journal's (WMJ) benchmark auction index, the WMJ150, is down 4 percent year to date. Live wine-auction revenues were down 10 percent year on year, due to a similar number of sales containing, on average, fewer, less expensive lots. The average global sell-through rate was also down, to 90.6%, driven by Hong Kong.
Asian wine-auction revenue dropped by 22 percent to $50 million, just 38 percent of the region's revenues at the height of the Asian bull run in the first half of 2011. Nonetheless, Asia's share of the global market has picked up a little since December as Europe's has fallen to its lowest point of the last five years, at only 14 percent. While Asia and the USA have followed inverse trajectories over the past five years, Europe's share has remained more constant. However, the continent is now straggling more than ever. Thus despite Asia's uptick, the US-with a revenue gain of 10 percent year on year-sustained its domination of the international wine-market scene, still representing 53 percent of total revenues, a higher proportion than Asia commanded even in its nadir of June 2011.
Asia continues to command the highest average lot price, which at around $6,000, while down 7 percent year on year, is still almost double that of the US, where the average lot sells for around $3,100, though the gap is gradually decreasing. Europe is still home to the less mainstream and thus least expensive lots, averaging $1,300.
Bigger apple
Significantly, the United States' growth year on year has been driven singlehandedly by New York, whose revenues are up 64 percent. Revenues were down by a large degree in every other US city, even Chicago, whose only resident auction house, Hart Davis Hart, failed to maintain the same revenues as in the first half of 2014. In a close tussle, it nonetheless held on to its national number-one spot for live auction revenues, though Acker Merrall & Condit (AMC) was just ahead once online-only revenues were taken into account.
Globally, AMC held the most sales, sold the highest-priced lots, and achieved impressive growth of 31 percent in the first half of 2015 compared to the same period in 2014. With global revenues of $38 million, AMC was one third larger than second-place Sotheby's. In typically chest-beating fashion, the firm's press release read, "Acker Merrall crushes competition." AMC was indeed miles ahead of the pack in Asia, more than 50 percent ahead of Sotheby's, with $20 million from Hong Kong auctions.
AMC has been building on its strength in Hong Kong, simulcasting its auctions to locations in Shanghai, Beijing, and most recently Taipei-"three new major (and thirsty) cities," as chairman John Kapon puts it. AMC also observed greater interest from Brazilian buyers, who accounted for more than 5 percent of sales at its auctions in New York. Hart Davis Hart has attempted to harness Brazilian buying power by simulcasting its Chicago auctions to São Paulo.
As auction houses are constantly chasing new consumer markets, they are also embracing alternative wine regions. For AMC, Bordeaux made up less than 30 percent of revenues in the six months to June. California and Italy represented 10 percent and 5 percent respectively, and a new trend for 2015 was the success of whisky interloping at wine auctions. Zachys, too, observed a "booming market for Japanese whisky and Scotch in Hong Kong," in its half-year press release. This was just one factor helping Zachys grow sales by 32 percent, thanks to just five auctions worth more than $5 million each on average. The house has not let the loss of several key staff to Wally's in 2013, followed by the departure of Asia MD David Wainwright in 2014, hinder its progress. In July Zachys announced the appointment of Charles Antin-formerly of Christie's-as creative director and senior wine specialist.
Burgeoning Burgundy
In February, the La Paulée auction was Zachys' largest sale in New York in over a decade, bringing in $7.5 million from more than 1,500 lots of Burgundy. Of these, 165 were Domaine de la Romanée-Conti, raising $1.9 million. Burgundy was also by far the prevailing region for AMC, with more than 45 percent of sales. In an extraordinary show of dominance, Domaine de la Romanée-Conti and Henri Jayer occupied every one of AMC's top 25 lots so far this year, mostly with La Romanée from the former producer and Vosne Romanée Cros Parantoux from the latter. These wines also filled the top ten spots at Hart Davis Hart's last auction of the season. WMJ's Burgundy indices reinforced this supremacy by continuing to rise against an adverse background. While most other indices lost ground-notably those made up of Bordeaux, Italy, and Rhône-WMJ's DRC and Burg50 made gains of around 4 and 5 percent respectively over the first six months of 2015.
Merchants have also observed Burgundy's ascendancy, though Herbertson advises, "It may be prudent to take advantage of demand for top wines from the likes of DRC, Rousseau, Cathiard, and Fourrier, to name a few." This cautionary note-a thinly veiled "sell" recommendation-implies concern that prices for top Burgundies have overheated and might not be sustainable for much longer.
For the complete version of Liquid Assets, please refer to Issue 49 of the print magazine.