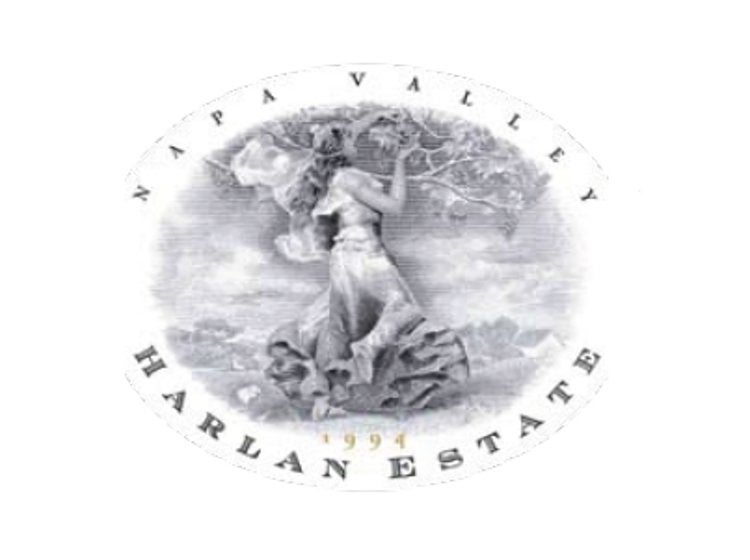 by Bruce Schoenfeld
At some point during the mid-1970s, real-estate developer Bill Harlan started formulating a strategic plan for making his own wine. He suffered from no shortage of ambition: His goal from the start was to create his country's greatest winery, a Napa Valley first growth to stand alongside the world's most renowned producers. As a test case, in 1983 he helped found Merryvale Vineyards-a project that would teach him how very good wine is produced even as he put the pieces in place for something even better.
By then he'd already begun a decade of visits to viticultural regions around Europe and beyond to catalog the conditions that produce superior grapes. Armed with that knowledge, he canvassed Napa Valley for the ideal site and finally decided on mid-hillside acreage in Oakville that wrapped around a ridge across from the Mayacamas Mountains. It had never been planted with grapevines, but that didn't bother him. Somewhat more problematic: It wasn't for sale.
That slowed Harlan, but it didn't stop him. He pestered the owners, the Stelling family, for several years until they finally agreed to sell him a few dozen acres of their holdings-just to get rid of him, one imagines. (If so, it didn't work. The final parcel of his 40-acre [16ha] plot wasn't purchased until 1994.) He hired a winemaker, Bob Levy; cleared the land; planted Cabernet Sauvignon and other Bordeaux varieties; and oversaw production of three vintages without selling a single bottle. This was a project bankrolled not by a major corporation, mind you, but by an independent operator with a streak of perfectionism a mile wide. Even then, his planning meetings encompassed Harlan Estate's first 200 years. It's as if he wanted to catch up with the Rothschilds and the Antinoris in a single generation.
The Harlan Estate Proprietary Red Wine was first released commercially in 1990. A Cabernet-dominated Bordeaux blend (even Levy professes not to know the exact percentages of each variety in each vintage), it almost immediately became one of Napa Valley's first cult wines, highly sought after by collectors who may or may not drink it. Those who compromise their investment by opening a bottle will find a wine that reflects Harlan's vision-and something, too, of consulting enologist Michel Rolland's predilection for absolute ripeness.
The creation of a second label, The Maiden, has enabled Levy to declassify grapes, beginning with the 1995 vintage. Beyond that, little has changed. Fewer than 2,000 cases of the Proprietary Red are crafted annually, in unswerving fidelity to the cause of absolute greatness. Whether such greatness is evident in a given vintage is, of course, a matter of personal taste-but over the past decade, certainly, no North American wine has been regarded more highly. In that sense, Harlan has succeeded.
The tasting
Harlan Estate retrospectives of more than a few vintages are exceedingly rare. Don Weaver, Bill Harlan's aide de camp and the winery's director from the beginning, said he could recall attending no more than two or three. The occasion for this one was the first annual Pebble Beach Food & Wine event in California in April, 2008. Weaver and Levy represented the winery. The wines were not sourced from the estate-"We simply don't have anything left," Weaver said-but were purchased by the organizers from collectors. All appeared to be in ideal condition. They were decanted an hour before the tasting.
2004 Round and drinkable for a young Harlan, but still primary. Completely opaque, it shows blackberry jam on the palate. A flashy wine in a way that I don't quite trust; some alcohol on the finish mars the sense of equilibrium. We'll know more with time. 17.5
2003 Almost black. Some evident oak on the nose, and notes of plum and cassis. Dense and tight, but well delineated-and the pure fruit shines through. Like gazing down a well. 18
2001 As Pauillac-like as Harlan gets, with dark fruit and chocolate framed by fine tannins and even a bit of Old World dust. Reminded me of the 1995 Mouton Rothschild in its depth, but darker and more brooding. An intellectual wine for a Napa Cabernet, hiding secrets we won't know for years. 19
2000 Silky smooth and seamless, with more cherries and red berries than the black fruits of the preceding wines. The Cabernet Sauvignon shows through, though it's the softest Harlan I've had. Not one to leave the children; probably approaching its peak. 18
1999 This is the first wine of the tasting to show visual signs of age-a reddish violet color rather than deep purple-and the beginnings of secondary flavors. Less intense than the previous vintages, but more elegant and layered. Some cedar and espresso, lots of red fruit, and tannins doing exactly what tannins are supposed to do: putting the delicious and harmonious flavors in a box for safekeeping. The long, almost milky finish speaks of years of greatness ahead. 19
1997 Some orange on the rim but hardly falling apart, as are many of its Napa brethren in this vintage. Still, a fairly evolved wine, with an expressive nose of olives, vanilla, and a hint of leather-and sweet, almost candied, fruit that's a joy to drink. Retains more than enough structure to hold it together, but I don't see it getting any better. 18
1994 Different from the others-more like a classy Australian Cabernet blended with a top-flight Bordeaux. Strong mint on the nose, and tannins nicely balance the still-evident fruit, which lingers gorgeously on a protracted finish. Very firm wine, not going anywhere soon. I'd call it classic, though in the context of Harlan it seems anything but. 19
1993 Orange on the rim; some mint and anise on the nose. Graceful wine that's beginning to lose its fruit but remains lively. Hard to tell where it goes from here. 17.5
1992 Red gone to orange; would be beautiful if it were a sunset. Some forest-floor notes in an otherwise unforthcoming nose. Fruit is ripe but starting to fade and-unlike the 1993-is not replaced by much of interest. Tannins dominate, but not aggressively. Nice wine, but disappointing for a Harlan. 16.5