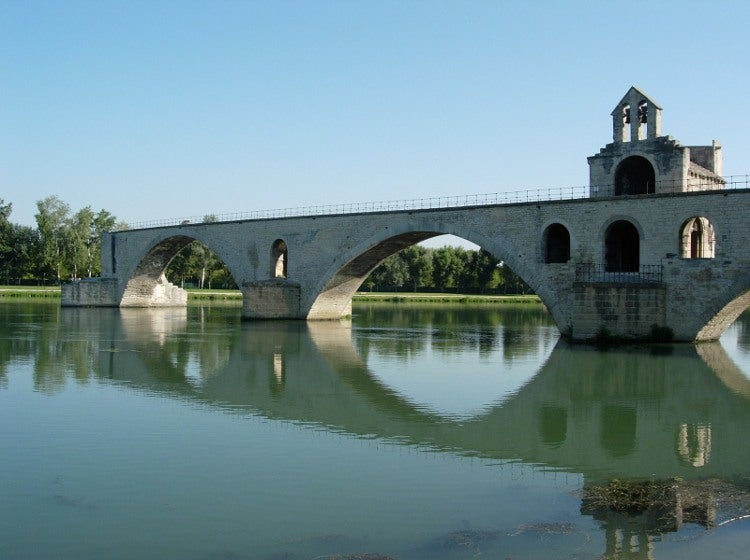 With the death in 1997 of Jacques Reynaud, owner of Château Rayas, it fell to Henri Bonneau to serve as the standard bearer of traditional Châteauneuf-du-Pape. By that time, Bonneau had been making rich, rustic Châteauneufs for some 50 years, so it was an easy role for him to fulfill. The only problem is that Bonneau doesn't make nearly enough wine to satisfy the demand; in fact, his wines have always been as difficult to find as they are coveted. So an invitation to attend a tasting of his wines was an opportunity not to be missed. The tasting was held in New York as part of Acker Merrall & Condit's Wine Workshop series, which is run by the very able and personable David Hamburger, and it featured a clutch of wines dating back to the mid-1980s.
Bonneau, who is in his 70s, has some 15 acres (6ha) of vineyard in the Châteauneuf-du-Pape appellation, most of it given over to Grenache. His wines are typically 80-90 percent Grenache, with the balance being Mourvèdre, Syrah, Counoise, and Vaccarèse. He harvests quite late relative to other producers, does not destem except in weak vintages, and ages his wines in a mix of foudres and barrels — old wood, not new — for unusually long durations (five or six years, in some cases). Bonneau produces several cuvées. He makes a basic Châteauneuf, another wine called Cuvée Marie Beurrier, and a third wine — the crown jewel — known as the Réserve des Célestins. There's also a seldom-produced wine that Bonneau calls the Cuvée Spéciale; more about it in a moment.
Bonneau's cellar is almost as famous as his wines. I visited it once, some years ago; I was in the area, and called to see if it might be possible to swing by. To my surprise, he agreed (Bonneau was known to be somewhat elusive), and I soon found myself in his dilapidated, mold-infested cellar. It was clear that hygiene wasn't a high priority for Monsieur Bonneau, and that visiting the Bonneau cellar had not been a high priority for the local health inspector, either. Bonneau spent most of the hour talking about the Algerian war, a conflict that had clearly not ended for him. Amid the war stories, we tasted a few of his wines, but I can't say they made much of an impression. But given the reputation his wines enjoy, I was eager to give them another try and so pounced on the invitation to the New York tasting.
We sampled 15 Bonneau wines, but I've included notes for only nine of them. Two of the wines were corked, and two others had off-putting aromas indicating that something had gone badly awry in the bottle; I don't know if this is a recurring problem, but it is something to keep in mind. I also omitted tasting notes for the two Cuvée Spéciale bottles we tasted, the 1998 and the 1990. The Cuvée Spéciale is made of ultra-ripe Grenache, and Bonneau produces it only occasionally. Both the '98 and the '90 were, to my taste, hideous confections — huge alcohol, raisiny fruit, lots of residual sugar, bombastic tannins, and just over-the-top in every conceivable way. Bonneau unplugged, you might say. I'd bet that these wines would make even the most stalwart Parkerite cry uncle. At any rate, the Cuvée Spéciale is exceedingly rare, which in my opinion is a good thing. But both the Célestins and the Marie Beurrier can be sensational wines, and the high notes of the tasting were very high indeed.
Châteauneuf-du-Pape Cuvée Marie Beurrier
2003 Some heat coming out of the glass — no surprise, given the vintage. Pruney fruit on the nose, as well, along with some menthol and herb. But the wine tastes better than it smells. It is huge, of course, with jammy blackberry fruit, a big thwack of black pepper, and supersized tannins. But for whatever reason, it all seems to coalesce into quite a good wine; there is some Burlesque pleasure here. A- (18)
1991 A surprise — 1991 was not an abysmal year in the Southern Rhône, but this turned out well. A pretty nose evocative of dark fruit, earth, soy, and flowers gives way to a borderline-elegant wine that shows excellent concentration, depth, and symmetry. The fruit is ripe but restrained, with terrific persistence. Unexpectedly delicious. A- (18)
1990 A savory and very enticing aroma here, with notes of dark fruit, black pepper, and earth showing, along with an intriguing citrus twist. A toothsome wine in which normally undesirable attributes — jammy fruit, low acidity — don't seem to be a problem. There is an excellent saline mineral note across the palate, which helps, and for whatever reason, the wine exudes a sense of completeness and otherwise defies gravity. Seriously good stuff. A (19)
Chateauneuf-du-Pape Réserve des Célestins
2004 A classic Châteauneuf bouquet redolent of raspberry, herbs, flowers, and licorice. Very sumptuous on the palate, yet the fruit seems fresh rather than stewed — a neat trick, that. Gently spicy, and with a nice mineral kick. Seamless and very persistent. There is richness here, but also restraint, which is not a word that is often applied to Bonneau's wines. A fantastic Southern Rhône wine, and one that would easily win over even the biggest Bonneau skeptic. A (19)
2001 Deliciously perfumed, with notes of raspberry, truffle, meat, and black pepper. A big wine, of course, with lots of ripe, succulent dark fruit and a big dash of black pepper, but it shows excellent balance. A nice savory kick on the long finish, along with a licorice note. Sensational Châteauneuf. A (19)
2000 A great nose on this one, with black raspberry, leather, earth, and floral notes predominant. Full-bodied on the palate, with cool, pleasantly gritty cherry fruit, excellent depth and concentration, and a good kick of black pepper. This seems to run out of steam on the finish, but a very good wine, too. A-/A (18.5)
1995 A curious bouquet, with notes of black pepper, menthol, clove, and — oddly — some citrus. The palate is a surprise, too: it is cool, crisp, and chewy, without the lushness that seems to be Bonneau's trademark. But it shows excellent depth and balance, and builds beautifully across the palate. A little attenuated on the finish, but otherwise it is a really impressive wine. A-/A (18.5)
1990 A fantastically complex and seductive nose, with truffle, tobacco, raspberry, and clove bursting from the glass. Full-bodied, decadent, showing lots of kirsch and black pepper on the palate, and huge but perfectly ripe tannins. This is an elixir — it is a gorgeous, enthralling wine that will still be drinking beautifully for many years. The '90 is a legend, its reputation fully deserved. A+ (19.5)
1989 Even deeper color than the '90, the '89 shows the same complexity on the nose, with black fruit, floral, brown sugar, and truffles. Dense and fleshy, with massive tannins. Unlike the '90, it doesn't quite live up to its renown — a bit disjointed, the parts at cross-purposes. Maybe it was an off-bottle, or maybe the wine hasn't aged as well as hoped. Still tastes good. A-/A (18.5)