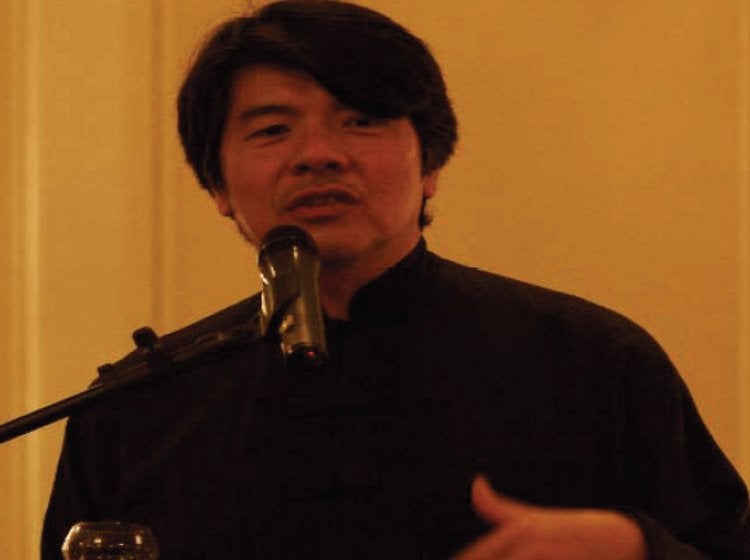 by Neil Beckett
Anybody lucky enough to have been there would agree it was an amazing event in Beijing earlier this summer: a brilliant display of individual skill, stamina, and teamwork; the pursuit of perfection; surprise upsets and thrilling victories; a logistical and organizational triumph; a proud and patriotic spectacle staged by a new superpower for the rest of the world. Not the XXIX Olympiad but the first International Congress of Chinese Cuisine and Wine.
The event, held May 23-25 at the Shangri-La Chinese World Hotel, was led by ICCCW chairman and founder Ch'ng Poh Tiong, a prolific author and publisher of several titles including The Wine Review, Chinese Bordeaux Guide, Chinese Champagne Guide, Asian Sommelier Guide, and Tables.
Anxious to combat oversimplistic notions of Chinese cuisine and the supposition that Gewürztraminer always goes best with it, Ch'ng wanted to explore which wines "best pair with the most popular dishes from the north, south, east, west, and center of the most diverse culinary culture in the world."
More than 100 delegates from around the world were served 15 wellprepared dishes over four sessions, each with up to nine wines and a Macallan whisky. The wines came from sponsors Champagne Laurent-Perrier, Château La Garde, Château de Serame, Dourthe, Jolivet, Bründlmayer, Kracher, Loimer, Domäne Wachau, Beringer, Montes Alpha, Penfold's, and Wolf Blass.
Alongside Ch'ng to comment on each session were three members of a distinguished expert panel: Tomoko Ebisawa, senior editor of Japanese wine magazine Vinothèque; Australian wine judge and writer Huon Hooke; Li De Mei, a consultant and winemaker; Thomas Rooch, chief operating officer of the Asian Wine Service and Education Centre; Christian Seely, managing director of AXA Millésimes; and Magandeep Singh, an Indian-based author, columnist, and consultant.
At the first session, Ch'ng admitted, with characteristic candor and humor, that the exercise was "unnatural in a way-like reading for a book review rather than reading for pleasure," but he also emphasized the historic and practical importance of the proceedings. Seely agreed, saying, "Wine is about much more than points; it's meant to be drunk and enjoyed. So it's good to focus on wine with food, because that's what it's really all about." Ch'ng encouraged all of the panelists to be "brutally blunt," stressing, "It's not a PR conference." Hooke responded in the same spirit, warning, "It's an imprecise science, and blanket recommendations are difficult; so much depends on the individual taster and the individual wine." But he also endorsed the importance of tasting food and wine together (he is chairman of the Sydney International Wine Competition, the only major competition to practice this as part of its protocol) and supported the attempt to identify general preferences and trends.
Among the most popular and versatile wines were Champagne (Laurent-Perrier NV Brut, Rosé, and Grand Siècle) and Grüner Veltliner (Bründlmayer Alte Reben 2006 and Loimer Terassen 2006). The least popular match was the malt whisky, though it had a few staunch supporters.
There were several specially successful or unexpected matches. While it is obvious that the addition of soy sauce to salmon sushi would always affect the pairing, Ch'ng found that red wines (Château de Serame Minervois 2006, Montes Alpha Cabernet Sauvignon 2006, and Penfold's Koonunga Hill Shiraz/Cabernet 2006) actually worked better with the sauce than without. (He also noted that some Chinese chefs were starting to add wine, sometimes boiled first, to soy sauce in the hope of making it more wine-friendly.) Hooke agreed that the fresh, mineral Minervois was a "surprisingly good match, the high protein in the fish helping to neutralize the tannins." Seely thought the Kracher TBA No.7 Chardonnay 1999 "surprisingly successful" with the Beijing duck and "magnificent" with the lamb curry: "The least important thing," he insisted, "is its sweetness. It works because of its concentration and depth-because it's the essence of wine."
On the basis of both the expert commentary and a show of hands indicating how many participants thought a particular dish worked well with a particular wine, Ch'ng went on to compile the ICCCW Pairing Guide (opposite). It is being supplied, in both Chinese and English, to major hotels, restaurants, wine distributors, and retailers worldwide, including in North America, the UK, China, Hong Kong, Taiwan, Singapore, Indonesia, Malaysia, Thailand, Vietnam, Japan, Australia, New Zealand, and parts of Europe, but it is sure to be of value to anyone interested in the subject.
In addition to the food-and-wine matching, there were presentations by Ch'ng on four subjects, including "Planning the Wines for a Multicourse Chinese Dinner," and "Chinese Tea: Where to Place It with Wine in a Chinese Meal." On the latter, Ch'ng cautioned that most Chinese teas, especially his favorite, pu-erh, are too strong for wine: "You have to drink the wines before you drink the tea-it's as simple as that." There were also two spectacular vertical tastings: Château Margaux 1988-2004, presented by general manager and winemaker Paul Pontallier; and Penfold's Grange 1977-2002, taken by Penfold's chief winemaker, Peter Gago, who was present throughout the proceedings. At the gala dinner on the final evening, Ch'ng announced the welcome news that the ICCCW would be an annual event, the next being in Singapore, October 26-28, 2009.