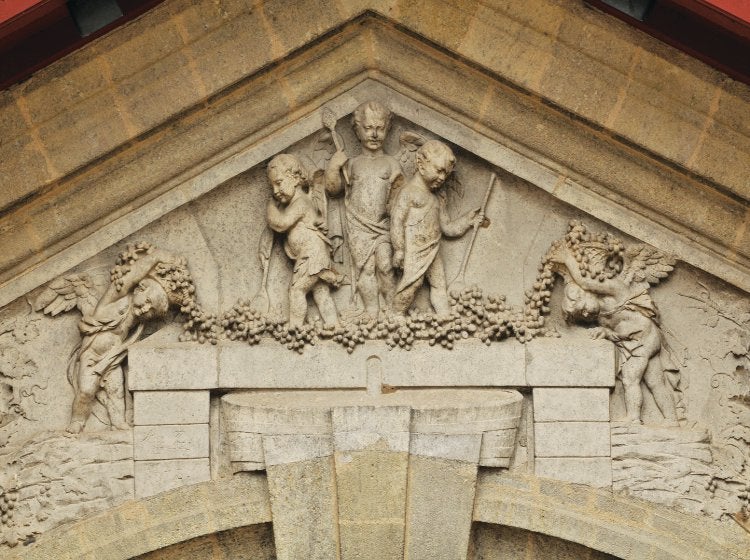 In August, the Liv-ex 100 index rose for the first time in 16 months, by 0.9 percent (fig.1). It consolidated this with a very modest gain of 0.3 percent in September. Furthermore, the Liv-ex exchange has seen increased demand against reduced supply, resulting in an encouraging bid:offer ratio of over 0.5x. "Sellers finally became tired of selling stock at such low levels," reasoned Liv-ex's October Cellar Watch report.
Despite this uptick, wide bid-offer spreads on Liv-ex-in the region of 18 percent-caution against too much optimism. According to Wine Asset Managers, "wide spreads are normally indicative of distress and risk aversion." It seems certain, then, that the Liv-ex 100 will finish 2014 with a loss, for the fourth year running. To break this pattern, the index would have to rise a further 8 percent in the last quarter, to recoup its nine-month decline. Assuming it doesn't, December will mark an unprecedented run of annual declines for fine-wine prices as measured by Liv-ex's one-time benchmark index.
The picture hasn't been so bleak for the broader selection of fine wines represented by the Liv-ex 1000 index, which has remained steady over a two-year period. The wines that have driven the Liv-ex 100 interminably lower are from Bordeaux, especially the first growths, which are still 40 percent below their high of mid-2011 as measured by the Liv-ex 50 (fig.2, opposite). As a result of this stagnation, Bordeaux's share of trade on Liv-ex fell to a record low of 72 percent in September, with first growths accounting for only 27 percent (compared to 70 percent in mid-2011).
Back to Bordeaux
There is no doubt other regions are getting more of a look-in, most notably Italy, which enjoyed a record 13 percent of trade on Liv-ex in September. of renewed life. The Liv-ex Bordeaux 500 index rose in both August and September, albeit tentatively, with only first growths letting the side down in September (fig.2, below). Even firstgrowth prices might now have reached a point where they are back in line relative to the rest of Bordeaux. Since the trough of early 2009, after two and a half years of unchecked growth, the first-growth Liv-ex 50 index has now come back to meet the wider Bordeaux 500 index on the nose (fig.2, below).
If January 2009 is taken as a gauge of relative pricing before the madness ensued, then the second wines of the premiers crus still look overvalued. Sauternes has floundered, while the Right Bank 100 is the only index to have risen since January 2009, by 9 percent, no doubt in large part thanks to the promotion of châteaux Angélus and Pavie to premier grand cru classé A in the 2012 St-Emilion classification. The Right Bank 50 index, meanwhile-made up of the ten most recent vintages of Ausone, Cheval Blanc, Lafleur, Petrus, and Le Pin-lost 12 percent over the same period.
The Bordelais breathed a sigh of relief in October as harvest came to a successful close, and most châteaux are confident of a good vintage-not a great one, but a marked improvement on the past three years. They would be naive to think that one half-decent vintage will solve their woes and instantly restore Bordeaux to its heyday of the noughties, but perhaps-if pragmatically priced on release-it can go some way toward breaking the fall. The 2013 en primeur campaign certainly did nothing to help the region's cause, and when Robert Parker released his scores four months later, they went almost unnoticed anywhere other than in Bordeaux. In his report, the critic dismissed the current slump as part of a "cycle," declaring that "Bordeaux will regain favor as it has in the past."
AUCTION OVERVIEW
The summer wine-auction season is always quiet, and this year more than usual, with $47.6 million in revenues from live sales in July, August, and September, compared to $52.9 million the year before. Nonetheless, over the year to September, global wine-auction revenues were up by 7 percent on the same period in 2013 (fig.3). This was due to the US market continuing to storm ahead to almost $100 million in live revenues for the first nine months of 2014. As such, it claimed back more market share from Europe and Asia, to reach 47 percent of global revenues.
Asian persuasion
Europe's revenues continued to recede. Asia's share contracted to one third of the global total, though its revenues held steady year on year, at $70 million. Nonetheless, there is lots of positivity in the air about the Hong Kong wineauction market. The city was the setting, on October 4, for a new world auction record for the most expensive wine lot. Sotheby's sold a DRC Romanée- Conti "superlot" of 114 bottles for HK$12.6 million ($1.6 million). This equates to $1,700 per glass.
Jamie Ritchie, CEO of Sotheby's Wine in Asia and the Americas, accepts that the Asian market is currently affected by "austerity measures in mainland China and the protests in Hong Kong." Even so, Sotheby's is clearly confident enough in Hong Kong's durable status as fine-wine hub to have opened a retail business there on September 16 to complement its wine-auction activities. "Over the long term, we believe the biggest growth market will be Asia," confirms Ritchie.
Sotheby's derives around 41 percent of its wine-auction revenues from Hong Kong sales (fig.4, below). For Acker Merrall & Condit, that figure is 58 percent, the same as Christie's. Following Acker's auction in the Special Administrative Region on September 19 and 20, CEO John Kapon was excited "to see Hong Kong back in action," saying "reports of a slowdown in China proved to be greatly exaggerated, at least from our vantage."
A strong presence in Hong Kong helped Sotheby's, Acker, and Christie's to the top three spots, respectively, after the first nine months of 2014. Hart Davis Hart came in at number four, relying only on the USA, where it is the leading wine auction house, having grown revenues by one quarter on the same period in 2013. Hart Davis Hart holds fewer, larger auctions than its rivals, with average takings of $6.3 million per sale (fig.4).
Bordeaux ballast
Just as the auction world is sticking by Asia, there seems to be a concerted effort to bolster Bordeaux's reputation, in a bid to help it reclaim some of its former limelight. In recent years, auction houses have embraced other regions-especially Burgundy-in order to boost their takings and maintain interest among collectors. However, they have never completely let go of their Bordeaux ballast-without which their ships would probably sink-keeping it safely below deck until the moment seemed right to hoist it on high once again.
Now that Bordeaux prices have sunk sufficiently, auction houses have rallied behind the region. Jeff Zacharia, president of Zachys, referred to Bordeaux as "the foundation of the wine-auction market" and noted its strong performance as "buyers are now seeing Bordeaux as some of the best values currently in the marketplace."Hart Davis Hart went a step further, for the first time dedicating an entire sale exclusively to Bordeaux, underlining in the promotional literature that the region's wines have "a pedigree that dates back centuries." The sale, held on October 31 and November 1, and titled "A Celebration of Bordeaux," was boosted by ex-château consignments of Cheval Blanc, Montrose, and Pichon-Lalande. Eighty percent of the 1,465 lots sold above the midpoint of the estimate, allowing CEO Paul Hart to conclude: "What we've seen in Chicago this weekend bodes well for the Bordeaux market's future."
For the complete version of Liquid Assets, please refer to Issue 46 of the print magazine.