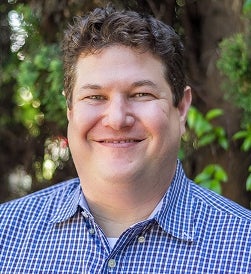 Michael Maller, general manager and beverage director at authentic French bistro Vin Rouge in Durham, North Carolina, discusses re-designing a wine list in 30 days; daily wine tasting at Gramercy Tavern; mentoring under Andre Tamers of De Maison Selections in Spain, where he discovered an undying love for Sherry; and an unforgettable birthday in Chateau-Chalon.
Congratulations on being featured in the World of Fine Wine Awards 2016 and for receiving a top-tier three star award for the Vin Rouge wine list – a debut entrant into the Wine List Awards as well! The awards, chaired by WOFW editor Neil Beckett, celebrate the importance of a good wine selection and are evaluated by a panel of senior judges. How does it feel to be recognized by industry insiders in this way?
Thank you! It's quite an honor. For many years I have taken a lot of pride in our wine program. It's exciting to know that esteemed industry insiders like it too. I was pleasantly surprised to learn we were awarded three stars. It feels great!
Where did your love of fine wine originate from?
As a waiter in the 1990's I knew that if I learned about wine I'd make more money. Then I became the assistant manager of a restaurant and the owner gave me the opportunity to completely change the wine list. He gave me a month to do it. I remember thinking that the list was completely awesome and I felt like I knew so much about wine by the end of the process. But, it really wasn't until I moved to NYC and was lucky to get a job as a captain and bartender at Gramercy Tavern and work with people like Karen King and Juliette Pope that I was truly inspired. I was exposed to the best examples of so many styles of wine. We got to taste wine at line-up every day – sometimes blind! The more I learned, the more I realized how little I knew and it was exciting to learn, taste, and experience wine in a new way. Living in New York and working at Gramercy Tavern really opened my eyes.
We heard you travelled through Spain, how long did you spend here and what parts of Spain did you explore? Is there a particular Spanish wine that is to your tastes?
I was invited to Spain by Andre Tamers of De Maison Selections in 2011. He knew we had plans to open a Spanish tapas bar. By that point I had been the GM/Beverage Director of Vin Rouge for about 6 years and had completely immersed myself in French wine exclusively. It was so great to step out of my comfort zone. We spent several days in Jerez then traveled through: Ribera del Duero, Rioja, Basque Country, Monsant and Penedes. I had already been a Sherry fan but being in Jerez really made it all make sense. I remember walking into the bodega at la Cigarerra in Sanlucar and immediately getting it – the room smelled just like the wine I had been enjoying for years. And still, for me, the most exciting wines from Spain are Sherries. The first page of the wine list at Mateo is devoted to Sherry. We sell a ton of it!
Was it always your intention to work with fine wine?
I was never really exposed to wine growing up. It was unintentional and natural and just became part of who I am. But now, I couldn't imagine doing anything else.
What makes a good wine list, from your perspective?
To me, good wine lists are full of enticing, delicious, food-friendly, authentic wines at fair and varied prices. I think there needs to be a balance of familiar wines, well-known wines, up and coming wines, obscure wines and some geeky wines too. The layout and organization don't matter as much to me as long as it makes sense and compliments the type of restaurant or bar. It should be obvious that the restaurant takes great care in its wine program while looking at a wine list – it's usually a sign that they take great care in other things too.
What food and wine trends are you seeing around the world at the moment, particularly in France and the USA?
So many people are clearly more interested in where their food comes from and how it's made than ever before. This trend will continue in wine as more people discover the huge difference in wines made by farmers who respect the land, work by hand, keep yields low, and don't use additives verses wines made by factories who make as much wine as possible by rarely pruning, fertilizing, and spraying whatever chemicals help keep their work easy and their yields high.
What makes the wine list at Vin Rouge special?
Our wine list has been continually evolving for a long time. I've been working on it, trying to make it better, for over 11 years. Several years ago we built a "cave" to store more wine and it's been fun being able to finally pull some mature wine out to add depth to our list. The single most exciting section of our list is our "Shellfish" beer and wine list. We sell a ton of seafood at Vin Rouge so I put together a page of wines to pair with it all. There are Champagnes, other sparkling wines, some white Bordeaux and usually between 15 and 20 Muscadets from top and emerging producers. Many people think most white wines, especially Muscadet, should be drunk young. It's been a lot of fun turning people on to well matured Muscadet like 1999 Luneau-Papin, L d'or.
How do your customers respond to Vin Rouge with its strong and authentic French influence?
Lots of people come in and are reminded of their travels to France. They feel nostalgic and transported. Alternatively though, others come in and are a bit intimidated because they "don't speak French" or typically only drink domestic wine. The trick is to be warm and welcoming and gently guide our guests through the experience. It gives us the opportunity to educate our guests or steer them towards something they're comfortable with.
Are there any particular wines that you love, or remind you of a certain place or memory?
There are quite a few! But, I recently traveled through France and tasted many wines in the vineyards they came from. The most exciting was drinking Chateau-Chalon on the hill of Chateau-Chalon while eating delicious gougeres. It happened to be my birthday. I'm expecting that memory to last forever.
What is your fundamental philosophy on fine wine?
The term "fine wine" can be misleading. I think, to many, it means "expensive wine." To me fine wines are wines with authenticity. They're made by farmers who have vines in great terroir, work meticulously in the vineyards, and have a sense of tradition.
What is next for you?
I'll continue to evolve the wine programs at Vin Rouge, Mateo, and Mothers & Sons. But we're also working towards opening a seafood restaurant. The wine lists at Vin Rouge, Mateo and Mothers & Sons are focused solely on France, Spain, and Italy respectively. The list for the new place will be international. I'm so excited to branch out and have the freedom to pick anything… as long as it's seafood friendly.