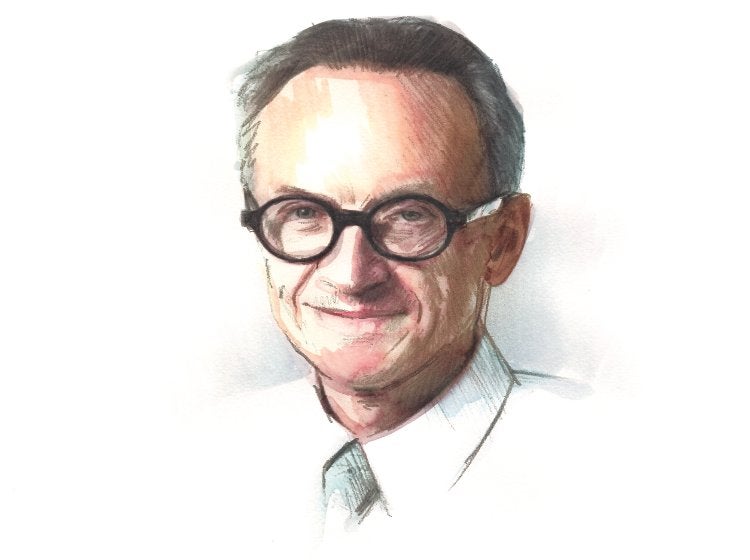 My family and I left the UK at the beginning of 2009. There were some things I expected to miss: the shipping forecast on BBC Radio 4, real ale, bluebellhazed footpaths through deciduous woodlands in April. I hadn't realized how much I would miss British wine merchants, though, with their thoroughly researched offers, their copious buying notes, their admirable dross-screening ability, and their familiar areas of specialism. Ordering wine directly from producers in France is a treat, of course, but many growers don't offer the facility-and sometimes you want a case of mixed origin.
Thus it was that, as Christmas 2012 approached, I tiptoed into unfamiliar territory: online wine ordering in France. I chose a company called Vin Malin, which seemed well reviewed by its customers. The wines weren't cheap but were packed securely and arrived on time. The website skipped descriptions, but I knew roughly what I wanted, including a few bottles of 2009 red Burgundy. In the event, three bottles of the Gouges 2009 Nuits came into my possession, priced at £30 each.
I vested considerable hopes in this wine. I love the 2009 red-wine vintage in Burgundy: It has the generosity and exuberance that elude many other vintages, and that my palate craves, yet the best wines still seem to me to have kept all of their diagnostic vineyard nuance and perfumed poise. I failed to buy 2009s when first offered for tiresome economic reasons, but have tried to catch up a little subsequently. Velvety Nuits exerts an enduring appeal for me, ever since I first read, some 40 years ago, that une bouteille de Nuits assure la vôtre (which I took to mean "you can't fail to score with Nuits"). And Gouges? "Powerful, structured wines," says the estimable Morris-that's what I like, and that's what the distinctive green capsule usually seemed to deliver. Gouges wines need age, of course, but this was just village vineyards, of which the family has 3.2ha (8 acres), so I didn't feel bound to let the years or even the months eddy by. The bottles were set to rest under a cupboard in the coldest room in the house, while I considered opening occasions. Eventually, the stars in the cold night sky outside seemed to indicate that the perfect moment had come.
Well? "Correct" is perhaps the best word for it: Invidiously faint praise, I know. Mid-colored, in the way of these things; bright, fresh, sappy. I thought I was serving it too cool on the first night, when it failed to achieve liftoff, failed to turn vapory, failed to glow in any way; but on day two, at room temperature, it was just the same. Just correct. Just Pinot, but not quite Nuits.
And then it was that I noted the alcohol level: 12.5%. Could that be right? Only 12.5% in a year like 2009? I'd had delicious Beaunes at 14% from 2009. What was it doing at 12.5%? I went back to my Vin Malin paperwork. It was billed at 13%. Even that seemed a little restrained, with hindsight. Perhaps I should have been warned.
I don't know exactly when these village vineyards were picked, what their yield was, nor what the ripening potential of those vineyards is, but every cell of my wine-tasting body tells me that another week or two wouldn't have gone amiss. There was no particular need to hurry picking in September 2009, was there? This seemed an instructive bottle, at a time when the zeitgeist whispers, "Pick soon! Pick soon!" to those who are wondering whether to wait or not, and where alcohol is constantly used as the whipping boy for any dissatisfaction with harmony, balance, or drinkability, no matter how divergent its cause.
Technically, you see, it was ripe. It expressed red fruits, with just a little squeeze toward the back palate. There was nothing green, raw, or herbaceous about it. It was clean, mid-length, with a little tannin for shapeliness; I can't even say that its acids were exaggerated. They were fresh and proportionate. If a machine had been analyzing this wine, it would have been perfectly happy and spat out the usual 9-13 points short of a perfect 100, which is the new establishment shorthand for "decent enough."
What it was entirely missing, by contrast-and what wines picked a little early so often entirely miss- was any sense of resonance. This is, perhaps, the best way of giving the predominantly visual word "glow" some meaning in the mouth. Once swallowed, this wine just upped and left the palate, taking all its traces with it, like a tent neatly packed into a backpack. We, the drinkers, were nonplussed. From Nuits-St-Georges in 2009, we had hoped for a little more. In a strictly economical sense, this was not ¤30 worth of wine. I drink wines from the Languedoc at a third of the price that are hugely resonant, that glow long into the night, and that only load up their backpacks with the greatest reluctance. Of course, they are different wines with contrasting characters from lower-latitude locations; I'm not asking wine grown north of Geneva and Lausanne to have a Mediterranean amplitude. I would, though, have liked some tapestry wealth, some vapory persistence, some inner flame. All were missing. No one skipped upstairs to score. It didn't seem such an unreasonable request. –