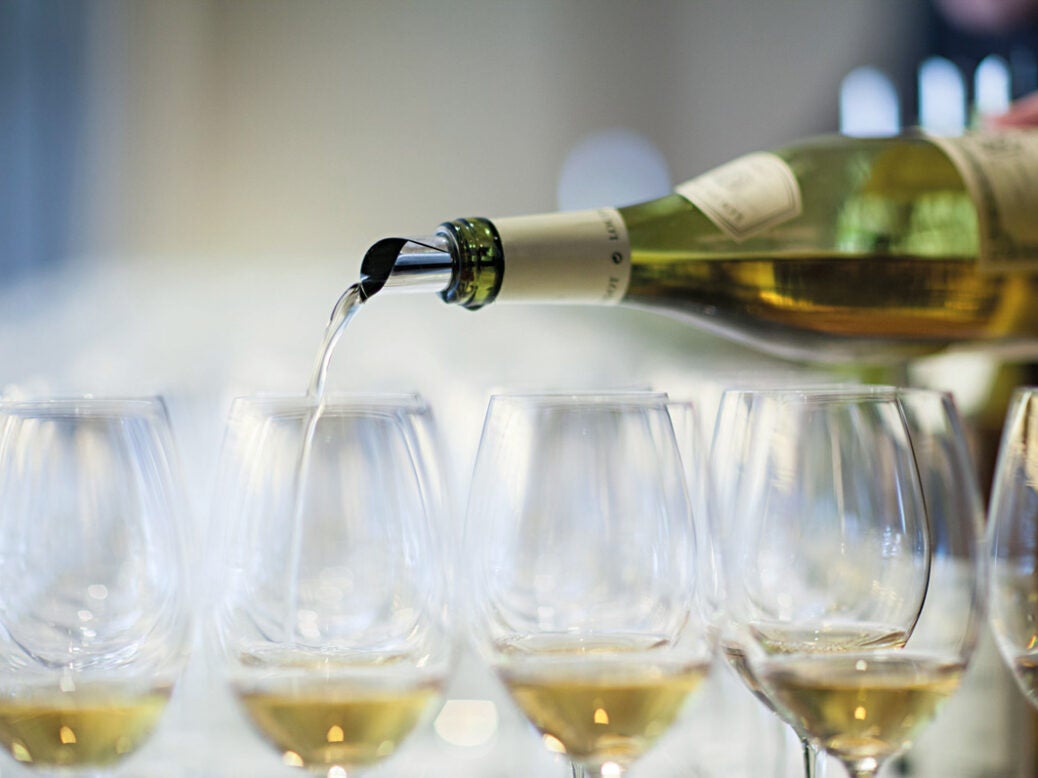 With dinners and lunches prepared by a selection of top chefs, a series of seminars and tastings, and even a play taking their place alongside wines presented by over 30 of the region's top domaines, La Paulée, award-winning sommelier Daniel Johnnes's annual celebration of Burgundy, returns to San Francisco for its 16th edition on March 1-5, 2016.
The twin centerpieces of this year's La Paulée, the Grand Tasting and Gala Dinner, will take place on the final day of the event, March 5, 2016, at the Fairmont, San Francisco, and will feature rare wines from top names ranging from Comtes Lafon to Dujac, Grivot, Mugnier, and de Vogué, among many others. The menu is being designed by Chef d'Honneur Daniel Boulud and will be prepared by a team including California-based chefs Traci Des Jardins, Michael Mina, and Richard Reddington, joined by Gregory Stawowy and Yun Young Lee of Le Suprême in Lyon.
Among the many highlights of the program in the days leading up to the grand finale is a performance of a play written by and starring the vigneron cum-screen actor Jean-Marc Roulot. Meursault les Luchets 2011 is a two-hander also featuring actor Gérard Chaillou. Daniel Johnnes describes it as "at once a treatise on wine, cuisine, history, and philosophy, as well as Jean-Marc's winemaking manifesto." The performance will be followed by a Rare Wine Dinner, with wines from Domaine Roulot and Domaine Jacques-Frédéric Mugnier.
Other events include: La Paulée Off Grid: A Tasting of Burgundy's Hidden Gems at Bluxome Street Winery, featuring 75 great-value wines from emerging producers and unheralded vintages; a Legends Dinner with Domaine Comtes Georges de Vogué; an unusual Collector's Lunch, featuring the white wines of Domaine Dujac and the reds of Domaine des Comtes Lafon; and a Verticals Tasting, featuring three vintages from each of the participating wineries.
Wine service for the event will be handled by a team of 60 sommeliers led by Patrick Cappiello of Pearl & Ash and Rebelle in New York, assisted by David Gordon of Tribeca Grill and Hristo Zisovski of Altamarea Group.
For more information, visit the event's website at https://www.lapaulee.com