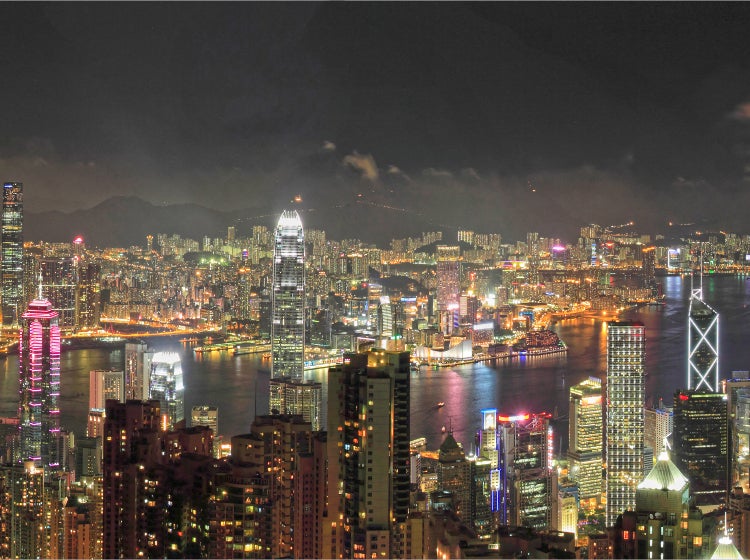 The fine-wine recession lasted longer than expected. At the beginning of 2012, 59 percent of trade professionals predicted that the price of "collectible" fine wine would increase. Another 28 percent sat on the fence, expecting no change. Only 13 percent were bold enough to face up to the reality of further drops in the fine-wine market. If the Liv-ex 100 is taken as the benchmark for that market, 3 percent of respondents correctly targeted a fall in the region of 10 percent for the year (fig.1, opposite). If we take Liv-ex's broader Bordeaux 500 index, a different 3 percent of the trade hit the nail on the head, predicting a 5 percent drop.
Hope springs
The optimism is not surprising, given that those surveyed were made up largely of merchants and investment funds. I was cautious at the beginning of 2012, noting that London-based merchant Bordeaux Index had put its wine fund on hold indefinitely, waiting for the real bottom of the market. By April, though, I couldn't resist the generally positive mood, reinforced by the apparent stabilization of the Liv-ex 100, which tiptoed forward by 2.5 percent over the first quarter. The second quarter, however, saw huge steps backward. Dramatic drops in stock prices worldwide sent wine prices tumbling.
When global stock indices quickly rallied in June, however, wine prices continued to fall on the back of a lackluster en primeur campaign. The Liv-ex 100 fell by almost 10 percent in the second quarter and continued its descent in the typically quiet month of July.
Only in August did the knock-on effect of greater economic confidence reach the wine world. Prices have progressed haltingly since, with the Liv-ex 100 rising 1.2 percent from July to the end of the year, in the shadow of the more definitive gains of stock indices east and west.
Small gains across the board in December (in the region of 1 percent) once again prompted positive noises from the fine-wine trade. Green shoots have continued to appear in 2013, with the Liv-ex 50's further rise of 3.5 percent up to January 31, as this issue is being prepared to go to print. The Fine Wine Fund fell by 11.7 percent in 2012, but losses were concentrated in the first half. This fact, coupled with the Liv-ex 50's steady progress, reinforces the fund's managers "belief that the correction has taken place and the next major movement in the market will be positive."
Value hunting
Of the Bordeaux-only 50 and 500 indices, it is the narrowest, Liv-ex 50, that has suffered most, due to its being made up only of first growths (fig.1, previous page). Widely recognized as being significantly overvalued at their peak in mid-2011, first-growth châteaux have been on a largely downward trajectory ever since. The Bordeaux 500 index lost less ground as other high-quality Bordeaux châteaux continued to reduce the gap. Another way that buyers have found to close the value gap is to focus on lesser vintages, the lauded years having been sought out more keenly during the fine-wine boom. Liv-ex analysis shows that first growths from 2000, '03, '05, and '09 remained flat from July to December, while the intervening, so-called off-vintages rose 3.5 percent.
This is just one small sign of a wider trend for seeking value in fine wine, and not all wine regions conformed to the slump and stutter of Bordeaux. As Asian collectors broadened their focus in 2012 to include first Burgundy and then Italy, these regions experienced heightened recognition and rising prices, demonstrating little correlation with the Bordeaux-heavy Liv-ex 100. In the first few months of 2012, prices for Domaine de la Romanée-Conti and Super-Tuscans such as Ornellaia and Sassicaia demonstrated a more or less inverse correlation to the Liv-ex 100, and the Liv-ex DRC and Super- Tuscan indices rose by 2.2 and 4.8 percent respectively.
Simultaneously, the first growths were shoved out of the limelight and continued to shed the value they had all too swiftly acquired since 2008. Not to mention their second wines, which lost a whopping 15.6 percent in 2012, having benefited from even more gratuitous label-seeking prior to the crash.
The latest release of Ornellaia, one of the Super-Tuscans to perform well in 2012 Photography courtesy of Ornellaia
However, by June even the star of DRC began to descend, having risen to astronomical prices itself-in particular, Romanée-Conti. Super-Tuscans seemed immune to the carnage for another two months, as their marketing efforts began to take effect in Asia. Despite a slump in the second half of the year, Liv-ex's Super-Tuscan index finished 2012 just in the black, while the DRC index lost only 0.9 percent. Another category to outperform the market was Bordeaux Right Bank wines, which rallied in September on the news of a crowd-pleasing St-Emilion reclassification that saw the number of premiers grands crus classés A double from two to four, alongside many other promotions. The Liv-ex Right Bank 100 index gained 6 percent in the second half of 2012.
Overall, Bordeaux still represents the lion's share of trading on Liv-ex, at 87.2 percent for 2012, which is a fall of 6 percent on 2011. Meanwhile, Burgundy and Champagne have more than doubled their share, and trading of Italian wine has increased by 150 percent. In December, Bordeaux's share of trade rose above 90 percent for the first time since April 2012, presumably due to a higher volume of trade in Bordeaux rather than a waning interest in other regions.
Asia Anecdotes
The increasingly eclectic taste of Asian buyers is undoubtedly linked to improving levels of wine education. In Hong Kong, especially, most collectors are serious about their wine knowledge. At the Acker Merrall & Condit sale on November 9 in Grissini at the Grand Hyatt, I sat next to a Hong Kong Chinese woman and her young son. She concentrated intently on the lots being called, every so often referring to her laptop but never bidding. "I place absentee bids, but I also attend the auction if I'm in town," she explained, adding that this approach allowed her to be "very disciplined."
Her son was also intensely focused, playing a game on his iPad. I asked whether she often brought him with her to the auctions and whether he didn't get too bored. Not at all, she assured me with a big smile, and turning to her son asked him to pause his game. She passed him her glass of wine, and he stuffed his tiny nose into the oversized bowl and sniffed. Lifting his head, he quickly and decisively pronounced a single word: "Chardonnay." The wine we had been poured was a Puligny-Montrachet from Etienne Sauzet. Seriously impressed, I asked the boy's age, thinking he might be seven or eight. "Four years old," his mother informed me proudly. "I've been training him since he was a baby," she explained. "My younger son is more of a foodie," she countered, saying that "he doesn't always like the smell of the alcohol."
Not all Hong Kongers have benefited from such a rigorous wine education. A Hong Kong-based collector told me the story of a local friend who needed some advice on a wine purchase. The friend had no interest in wine whatsoever, but he and his father required 300 bottles of Lafite 2006 and asked which merchant he should approach. The collector duly advised him but was surprised when, only a few months later, his friend needed yet more bottles and once again asked for help sourcing them. When the collector asked the fate of the previous 25 cases, his friend explained that he and his father had already used them as bribes to help expedite the growth of the family business.
Points equal power
The friend recounted-with due horror-an occasion on a floating restaurant with eight minor government officials when 17 bottles were consumed from full beakers gam bei style-that is, knocked straight back. He even complained to the shocked enophile that the wine was not even very good. No wonder, drunk in this fashion! When asked why he had chosen 2006, he replied it had the highest ratio of Parker points to price (currently at 97 for about $5,500, or $57 per point, compared to around $70 per point for a case of 2005 Lafite). Perfect for bribing: the greatest influence for the lowest cost, no matter whether it's actually ready and enjoyable to drink. He even admitted he would happily buy fakes for the same purpose if they came at a discount, since he suspected they would achieve the same effect.
Gift-giving is such an integral part of Chinese culture -in business as in social functions-that there is no embarrassment, as there might be in the West, about the choice of gifts based on their expense and that alone. In fact, in many circumstances, money itself is the gift, given in a small red pouch at Chinese New Year or to the bride and groom at a wedding, where the amount given is determined by the type of wedding-for example, the minimum acceptable might be HK$200 ($25) in a modest restaurant or HK$1,000 ($130) in a five-star hotel, depending also on how far the guests have traveled.
Château Lafite Rothschild 2006 seems to be both the bribe and gift of choice right now in Hong Kong. A local friend recently received a bottle in return for an act of kindness. While walking home from a night out in Central, she came across a crying, distressed woman who had just discovered her husband's five-year affair. She helped her home, where the adulterous husband rewarded her with a bottle of '06 Lafite for getting his wife home safely.
Political preferences
For those wanting to please top government officials, however, only DRC will do these days. Two eminent Hong Kong collectors confirmed to me that bribing-or gifting, to put it less bluntly-has been less common recently: Nobody knew who would be in power in the run-up to the Chinese elections, so it would have been a wasted effort. Wine prices in general seemed to be in limbo in the months preceding the Chinese National Congress. The "political uncertainty" was widely cited by wine merchants as hampering trade, bringing with it uncertainty in China as to whom to shower with the finest wine. If these practices are set to increase once more now that China's new leadership has been announced, then perhaps wine prices will revive accordingly.
The Congress ran November 8-14, and the following day Xi Jinping was confirmed as China's new leader, and his politburo members were announced. Wine prices did start to rise on the 14th-in particular, first growths, with the Liv-ex 50 beginning its slow but steady climb of 3 percent to year end. DRC also seemed to pick up around this time. In fact, the wines from this prize producer seemed to echo Shanghai stocks through the year. Xi will be sworn in as president in March; I wonder if he's a Burgundy man.
2012 Auction Overview
Global wine-auction revenues were expected to fall by between one fourth and one third in 2012. But a strong last quarter-only 4.5 percent down on the same period in 2011-helped bolster the yearly total. Wine auction houses brought in global revenues of $368.3 million from live sales in 2012, down 21.2 percent on 2011 and 5.4 percent lower than in 2010. The year-on-year decrease is slightly lower if online-only results from the same houses are included, bringing the total to $383.3 million, 19.5 percent less than the equivalent figure from 2011.
The same number of live sales was held as in the previous year, though these were spread over fewer days. There were marginally fewer lots per sale in 2012, and a lower percentage of these lots sold, at 90.5 percent globally, compared to 92.1 percent in 2011. The largest factor in the decreased revenues was the price per lot, which decreased on average by 18.7 percent year on year.
Full to the brim
The decline was largely driven by Asia, with Hong Kongderived revenue down more than 30 percent. The city's average sell-through rate weakened-to 90.9 percent, compared to 94 percent in 2011-implying that Asia no longer has the appetite to consume all the wine offered in the region. One commentator entrenched in the wine-auction world and who wished to remain anonymous said that "the pool of buyers in the key market that is Hong Kong is already becoming saturated." A lack of new buyers leads him to predict further contraction of the wine-auction market globally in 2013, to the same tune as 2012-by another fifth.
"The market here," confirms Zachys Asia's managing director David Wainwright, "while bigger than the USA and London, is certainly quite saturated," with "a ton of wine floating around." Looking on the bright side, he adds that it's "great for the consumer, though." Auctions in the city still attract the priciest lots, at $6,250 on average, but they cost 25 percent less than in 2011. In the USA and Europe, the average lot cost only 10 percent less. This supports the view that Asian buyers are branching out from the arguably overpriced top brands.
The actual number of auctions remained more or less constant in each region, though the total number of lots sold fell by 10 percent in Asia, while in Europe it rose slightly and in the USA there was no change. This, coupled with the presence of more lower-value lots in Hong Kong, meant its revenues decreased three times more sharply than those of the USA and Europe, which both saw more modest drops of around 9 percent. As a consequence, Asia's share of live wine-auction revenues fell to 42.7 percent, while the USA and Europe claimed back ground. US auctions achieved the highest percentage of lots sold on average, at 94.6 percent, down a point on 2011. In Europe, the figure was 86.4 percent, also down by one percentage point.
Hot competition
In 2012, both Zachys and Christie's introduced online-only sales to complement their live auctions. These two houses saw the smallest drops on their 2011 revenues, at 11 and 3.6 percent respectively, while the 2011 one and two, Acker Merrall & Condit and Sotheby's, each suffered decreases in their revenue by one fourth in 2012. Christie's impressive showing almost knocked Acker off the top spot, but even its mammoth revenue of more than $35 million in the final quarter was not quite enough to do so.
Acker hung on to its cherished number-one spot by the skin of its teeth, with a total of $83.7 million, despite fourth-quarter auctions that were more subdued than usual in Hong Kong. On November 9 and 10, prices were soft for Bordeaux, in particular first growths, which frequently sold below their low estimates. Even Burgundy was selling at the lower end of its estimate ranges in many cases. DRC, however, continued to fetch mouth-watering prices and accounted for 30 of the top 36 lots. The sellthrough rate was 92 percent, lower than at Acker's US sales, which averaged 96 percent in Q4.
Acker's December sale was weaker still, with 89 percent of lots sold over three days. A buyer recounted how, by the afternoon of the third day, the auction "ran out of steam," with only around 20 people in the room and 250 lots to go. Nonetheless, Acker comfortably retained its primacy in Hong Kong, 28 percent ahead of Christie's in the region. Acker was the only top-five house to derive more than half its global revenues from auctions held in Hong Kong, at 61 percent. What's more, 53 percent of lots sold globally by Acker went to buyers from mainland China, Hong Kong, Taiwan, and Macau.
Christie's held its own three-day sale a fortnight earlier and, despite an even lower weighted average sell-through rate of 83 percent, brought in $14 million to Acker's $8 million. Even Acker's rambunctious Hong Kong consultant Gil Lempert-Schwarz readily praised Christie's success, half-jokingly speculating that owner François Pinault probably commanded the whole wine department to make sure they beat rival Sotheby's in 2012.
In 2011, Christie's lost out to Sotheby's by only $200,000, but Pinault needn't have worried about Sotheby's in 2012. With revenues down by almost a quarter, Sotheby's fell from number two in 2011 to fourth place last year. Sotheby's concentrated on the Americas in 2012, with roadshows in South and Central America to encourage involvement from these newer markets. US sales were up 31 percent as a result, but Hong Kong's revenues fell by 39 percent, and London's by 28 percent. As a result, the proportion of Sotheby's wine-auction revenues derived in Asia fell well below 50 percent for the first time since 2009.
Zachys similarly saw the balance tip in favor of its US sales and overtook Hart Davis Hart to become number one in the United States. Despite Zachys' characteristically strong average sell-through rate of 97 percent, Hart Davis Hart couldn't be beaten in this domain, dropping a single lot in 2012 to attain a 99.99 percent level.
Swiss house Steinfels also demonstrated robust sales, with a rate of 96.2 percent of lots sold. Meanwhile, Spectrum's rate dropped more than seven points to 85.2 percent, and its revenues were down 40 percent on 2011, possibly due to the controversy surrounding the consignment of lots originating from Rudy Kurniawan, now facing numerous charges of fraud and forgery.
Domination de la Romanée-Conti
The strongest auctions of 2012 have been those with pristine provenance. Sotheby's excels in securing exchâteau stock, which always proves highly desirable. Parcels of Domaine Dujac and Krug, sourced directly from the producers, were 100 percent sold, with the Krug selling for 50 percent more than its high estimate. A whole catalog dedicated to ex-château Cheval Blanc and Yquem was 98 percent sold. Sotheby's also fared well in single-owner sales, the ninth and tenth editions of its "Classic Cellar from a Great American Collector" both selling 100 percent of lots.
The standout trend in 2012 was the success of Burgundy at auction. This was cemented in February when Christie's sold 102 lots from Henri Jayer's private cellar for more than $8.5 million, or $83,000 per lot. In the United States, Zachys' La Paulée sale was 98.5 percent sold, while Hart Davis Hart's "Celebration of Burgundy" was 100 percent sold. A white-glove sale from Hart Davis Hart is nothing special in itself, but the high estimate was beaten by 11 percent, and CEO Paul Hart remarked that "the outpouring of bids from around the globe was the strongest we have seen in some time," adding that "the success of the day went beyond DRC, since prices across the board were strong in places like Chablis and Volnay, as well as for the grand cru offerings."
"Burgundy continues to be in vogue," confirmed Wainwright, "and DRC is very strong as an investment." There was no doubt as to the dominant producer of 2012. Of the 146 auctions held in 2012, the top lot was Domaine de la Romanée-Conti on 71 occasions-almost half, up from around one third in 2011. The most expensive lot of the year was a DRC superlot of assortment cases from eight different vintages, which was sold for HK$2.76 million ($355,500) by Acker in December.
Next was a single case of Henri Jayer's Vosne-Romanée Cros Parantoux 1985, for HK$2.06 million ($265,100) at Christie's above-mentioned auction dedicated to wines from the late producer. In fact, seven of Christie's top ten lots of 2012 were from this sale, while seven of Acker's were DRC. Moreover, DRC represented 17 percent of Acker's sales by value in 2012. For Hart Davis Hart, nine of the year's top ten most expensive lots were DRC.
It's no surprise, then, that the price of DRC at auction rose by almost 10 percent in 2012. California wine also outperformed the market in 2012, rising by 4.5 percent, according to auction analysis by Wine Market Journal (WMJ). However, Bordeaux still accounted for the majority of lots sold at auction. For Acker Merrall & Condit, Bordeaux represented 40 percent of total sales, down 10 percent on 2011. First-growth Bordeaux lost the most value, decreasing 11.7 percent on top of the 22 percent in 2011, while WMJ's Bordeaux super-seconds index, which contains a broader basket of 22 Bordeaux châteaux such as Palmer and Pavie, fell by only 1.7 percent. "Younger Bordeaux is all going to mainland buyers-and while they are spending, it will hold up," believes Wainwright.
The flagship vineyard of DRC, for whose wines auction prices rose 10% in 2012 Photography courtesy of Gil Lempert-Schwarz
The wider auction market, as represented by the WMJ 500, stayed more or less flat in 2012, though the narrower WMJ 150 lost 4.2 percent. This supports the view that auction buyers are broadening their horizons. This pattern looks set to continue into 2013, as wine lovers explore regions other than Bordeaux and châteaux other than first growths. The auction market should benefit from any uptick in the wider fine-wine market but is unlikely to return to anywhere near 2011 levels. And of course, it could very well fall further still if Hong Kong fails to soak up stock as it has done in the past three years. "2013 ought to be an interesting ride indeed," observes Lempert-Schwarz, anticipating "a reaction to what clearly was an oversaturated market in the fourth quarter of 2012." He believes that auctions houses will take stock in the summer and reduce the planned number of sales for the fall season.