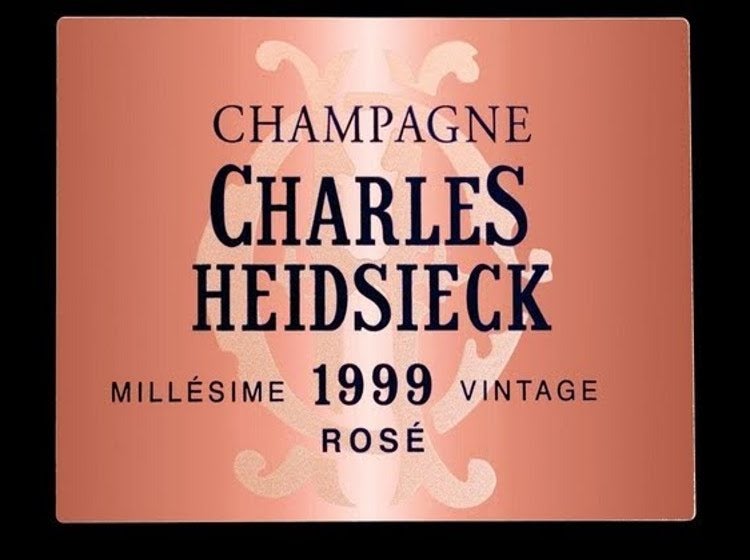 Introduction
Synonymous with celebrations and extravagance, Champagne is perhaps one of the most illustrious drinks on the market. In adoration of this fine bubbly boisson, we've handpicked our top three Champagnes from the past year. The trio were chosen from two blind tastings hosted by WFW last year, and tasted by leading Champagne authority, Tom Stevenson; wine buyer for Berry Bros & Rudd, Simon Field MW; and Essi Allevan MW, a young and promising wine writer hailing from Finland. Three wines, of less predictable styles, have made the cut and draw attention to the possible alternatives to the classic Champagnes on the market.
1. 2004 Louis Roederer Cristal Rosé Brut Millesime
First off, we've chosen a Rosé Champagne as one of the most popular sparkling wines of the year. Controversial, perhaps, but deserved nevertheless. Rosé Champagne has defied many sceptics' opinions that the pink stuff is nothing more than fluff, which can be in part thanked to the long overdue investment into red winemaking facilities in the region. Not only does this show a new positive attitude towards the quality of Rosé Champagne amongst its producers, but it also means that the wine is blended to taste, rather than colour. This particular rosé, is a blend of 40% chardonnay and 60% pinot noir, this vintage Cristal Rosé scored an impressive 19 from Essi Avellan MW, and 17.5 from Simon Field MW in our Rosé Champagne tasting this year. According to Field, the champagne displayed a "reticent nose," while Avellan noted a "crisp, lively palate with great freshness and focus".
2. 2004 Pierre Gimmonet and Fils Vielles Vignes de Chardonnay
This white sparkling Champagne is made from 100% Chardonnay grapes, and is a part of the exceptional 2004 vintage, which recorded the biggest Champagne crop ever. A good start to the summer saw the harvest grow well, but the latter half of August was severely wet and cold preventing the grapes from ripening fully. Luckily this worrying weather relented, and a warm September followed allowing the grapes to ripen and maintain acidity that is essential to Champagne. The most spectacular thing about this vintage was the monumental amount of grapes on the vines, which has since been explained by "the 2003 effect." This effect can be put down to a hard frost in April 2003, which meant that vast amounts of plant sugars were preserved in the vines and helped produce a super-strength in 2004.
The magnum bottle of Champagne was tasted by Tom Stevenson, Essi Avellan MW, and Simon Field MW for the "2004 Champagne: A Vintage on Steroids" tasting in Issue 41 of WFW. The Champagne was described by Essi Avellan to have a "beautifully sweet, floral-fragrant, toasty nose, with gunpowder complexity" for which he scored the champagne a phenomenal 19. Tom Stevenson awarded the fizz an impressive 18, and described it as a champagne that would be "great with food now, but better with age."
1. Charles Heidsieck Rose Brut 1999
A blended rosé, this Charles Heidsieck vintage Rosé is the most heavily awarded pink Champagne in the world. Maturing for twelve years in two thousand year old chalk cellars, this vintage challenges the customary view that rosé wine should be drunk young before it develops any complexity or depth. This highlights a burgeoning interest in aged rosé wine, and with it a new appreciation for the taste and ageing capacities of rosé champagne. Claiming the top spot at our recent rosé tasting, which was scored 19 by Tom Stevenson and Simon Field MW, and 19.5 by Essi Avellan MW, who described it as a champagne of a "deep orange-hued cherry colour. Lovely toasty coffee nose, highly prominent and characterful. Full, creamy, rich and concentrated, with mature autolysis aromatics. Fully evolved and blooming, with no signs of tiring. Blockbuster style and as toasty and rich as it gets."