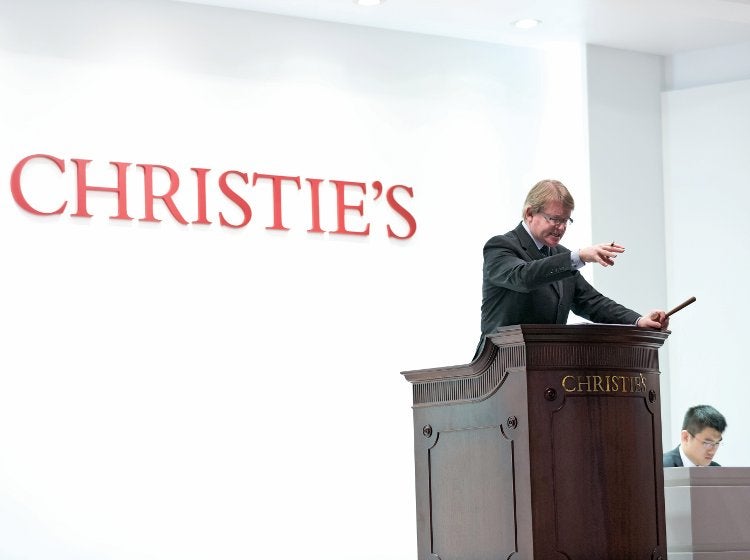 The Liv-ex Fine Wine 100 index shrunk for the third consecutive year. The so-called benchmark index fell 1.4 percent in 2013, following nine months' uninterrupted losses from April to December after a false start in the first quarter (fig.1, opposite). Many blamed the Bordelais, with another mispriced en primeur campaign failing to reignite confidence. The Fine Wine 50 fell further still, by 3 percent on 2012. Long after the world's major stock indices began to recover, fine wine just cannot seem to shake the negativity. The fine-wine market has not experienced such a lengthy slump for as long as Liv-ex indices go back (1988).
"The fine-wine market is about sentiment and confidence, and these have been knocked to a point where the weakness has been of unprecedented duration," declared Wine Asset Managers in November 2013. In an attempt to put a positive spin on the three successive years of negative returns produced by their funds, they added, "There is an awful lot of bad news in the price," insinuating that things can only get better. Liv-ex also had a bash at optimism in its year-end market report, pointing out "the declines are declining," with reference to the much heavier losses of 14.9 and 8.9 percent respectively in 2011 and 2012.
Bordeaux on the bench
The Liv-ex 100, made up of 92 percent Bordeaux, used to be a benchmark for the fine-wine market, but no longer. I have argued in these pages that the wine world's constant reference to the Liv-ex 100 has exacerbated the fine-wine recession, painting a skewed picture of price movements as Bordeaux-and especially the first growths-became untenably overpriced and subsequently crashed in mid-2011.
These wines became less sweepingly representative of the market as buyers sought value and performance elsewhere, and Bordeaux's share of trade on Liv-ex fell from 95 percent in 2010 to 82 percent in 2013 (and only 77 percent by December of last year). Trade in Bordeaux first growths, meanwhile, has halved-from 70 percent of Liv-ex's activity in June 2010 to only 35 percent today.
Burgundy, Italy, and the Rhône have been the main beneficiaries, all overtaking Champagne in the race to claw share away from Bordeaux, which has been Liv-ex's bread and butter since the exchange launched in 1999. Bordeaux still makes up more than half of sales pretty much wherever you look. Four of the five most traded wines on Liv-ex in 2013 were Bordeaux (2010 Montrose, 2011 Pavie, 2010 PontetCanet, and, more bizarrely, 2009 Bolaire (which I had to look up-it doesn't fit in the fine-wine category we are concerned with). The fifth most traded was Super-Tuscan Sassicaia 2010.
Wine Asset Managers' fund portfolios still contain more than 90 percent Bordeaux, of which around two thirds is first growths. "First growths provide liquidity in normal trading conditions and will always play a major role in the portfolio." However, the funds also include super-seconds, Right Bank Bordeaux, Ornellaia, Sassicaia, and Krug, "and in the months ahead, non-Bordeaux exposure is likely to rise gradually." However, Bordeaux's dominance is less marked elsewhere.
Figures released by Sotheby's show that of wine sold through its global auction network and its New York retail outfit in 2013, Bordeaux made up 60 percent and Burgundy 26 percent (to Liv-ex's 7 percent).
One thousand reasons to be hopeful
Finally Liv-ex has caught on, and there is cause for hope in the shape of its new Fine Wine 1000 index, which represents a fine-wine market where Bordeaux is not the be all and end all. In the new index, 550 of the 1,000 wines hail from Bordeaux, representing 68 percent of the overall index by value. This leaves plenty of room for representation from other regions, namely Burgundy, Italy, the Rhône, Champagne, and the "rest of the world" (Spain, Portugal, the USA, and Australia). Overall, the 1000 index comfortably outperformed its narrower counterparts, with a gain of 3 percent in 2013 (fig.3, below).
All but one non-Bordeaux sub-index experienced significant price rises, with Champagne, Burgundy, and Italy ending the year up just over 9 percent on 2012. The rest of the world was not far behind at 8 percent, but the Rhône proved an anomaly, as the only sub-index to post a loss. Until now Liv-ex has only given us the DRC index by which to measure Burgundy's performance, which has been misleading in that Domaine de la Romanée-Conti is a lone wolf, having led the pack and made dizzying gains before plateauing somewhat. The new Burgundy 150 index contains the likes of Rousseau, Ponsot, Leflaive, and Grivot alongside six DRC cuvées, to give a more balanced picture.
Likewise for Italy, new cuvées have been added to the previous list of five Super-Tuscans, extending the Italy 100 to Piedmont with Gaja's Barbaresco and Sorì Tildìn, as well as Luciano Sandrone's Barolo Le Vigne. This broader picture tempered overall performance, as the Super-Tuscan index in its standalone form posted an extraordinary 17 percent gain in 2013, its high-liquidity Bordeaux-blend wines having been readily adopted as an alternative investment proposition.
The two Bordeaux components performed surprisingly well. The previously existing Bordeaux 500-which has typically outdone the 100 and 50 equivalents since 2011- gained almost 1 percent. This performance was matched by the brand-new Bordeaux Legends index, which tracks older vintages of Bordeaux to bring vertical depth, as well as regional breadth. By branching out from recent vintages of classed-growth Bordeaux, this index again demonstrates the deleterious bias of the preexisting Liv-ex indices. I, for one, will be using the Liv-ex 1000 as my benchmark of hope from now on.
AUCTION OVERVIEW
Global wine-auction revenues from live sales in 2013 were down 16 percent year on year, at $311.3 million. This decline was driven primarily by Asia, where revenues tumbled by around 30 percent for the second year running. Auctions held in the USA and Europe brought in only 5.8 percent and 6.5 percent less than in 2012 respectively. As a result, the USA cemented its pole position ahead of Europe and Asia at yearend, having overtaken the latter earlier in 2013.
The best-performing city was Chicago, up 18.8 percent thanks in full to Hart Davis Hart; Acker Merrall & Condit, having acquired local firm Edward Roberts International in 2011, held no sales in Chicago in 2013. Hart Davis Hart grew its revenues by 37 percent in the absence of competition, to complete its most successful year ever. The other four of the top five auction houses suffered declines of between 14 and 24 percent. Bonhams, Heritage, Steinfels, and Artcurial all managed to grow sales despite the tough conditions.
Top spot tussle
On December 15, Acker circulated an email declaring "we can now predict with certainty that Acker Merrall & Condit will yet again finish as the Number 1 Wine Auction House in the World for 2013 with an estimated US$63.5 million in sales achieved." The email continued, "Last year we were surprised to learn that Christie's tried to incorporate the result of the Hospices de Beaune Charity Auction in their global total." However, excluding the Hospices de Beaune sale, Christie's brought in $67 million, knocking Acker off its top spot for the first time since 2009 (when Zachys occupied the position).
Acker did beat Christie's on one score, though: sellthrough rates, with 93.8 percent for the year to Christie's 89.1 percent. Hart Davis Hart sold nearly every lot offered again (what's their secret?), while Zachys achieved a very impressive 97.6 percent. The lowest sell-through rates tended to be in Europe and the smaller houses, such as Tajan.
The global average of 90.5 percent was the same as in 2012- a promising sign of steady demand, the strongest of which, as in the previous year, was in the USA, at a robust 95 percent, with Europe trailing in the mid-80s and Asia improving by a couple of percentage points on 2012 to 92 percent.
Conspicuous abstinence
The top lot of the year was a 12-bottle case of 1978 DRC Romanée-Conti that sold at a Christie's auction in Hong Kong for HK$3,675,000 (US$475,000), a world record for Romanée-Conti. Zachys' November sale in the same city featured the largest DRC Romanée-Conti section ever to come to auction, all from one American consignor, climaxing in the sale of a case of 1969 Romanée-Conti for HK$1,470,000 (US$190,000). Of the 133 sales during 2013, 125 of the top lots were split evenly between Burgundy or Bordeaux, nearly always DRC or Bordeaux first growths and equivalents. Each of the five first growths made it into Sotheby's top ten producers by value sold in 2013, beaten only by DRC and with Petrus in third place behind Lafite. The only other Burgundy to make it into the ranking was Henri Jayer, at number nine.
Nonetheless, sales of such trophy wines are widely said to have decelerated since Xi Jinping and his new Chinese government were sworn in in March 2013, thanks to his anti-corruption policies outlawing conspicuous consumption by officials. When I asked some members of the Chinese wine trade why this was having such far-reaching repercussions for fine-wine sales to wealthy Chinese outside political circles, one explained that "there is no such thing as a Chinese millionaire who's not involved with government." Later in my trip, a Hong Kong collector with ties to the mainland says the new government's policy has merely pushed corruption and gifting underground.
"The way the government works-its structure-has not actually changed," he told me, adding, "You still need to give a gift to get anything done, only you can't do it obviously." Officials are still having lavish dinners but smaller affairs in private clubs, out of sight, rather than huge banquets in public. In terms of the wine gifts of choice, "everyone's seen Lafite so many times, it doesn't have the surprise factor," he adds. On the other hand, if a wine is not known at all, it is not appreciated. DRC fits the bill, but not smaller Burgundy growers. "For example, if you gave a Roumier Musigny it wouldn't get you anywhere, even though it's expensive and very high quality," my source informs me.
Despite the reported lull in demand from Chinese buyers, the PRC is still very much a key market for fine-wine auctioneers, as well as merchants. Christie's held its first sale in mainland China in September 2013, and though it only featured four lots of wine, it surely speaks of things to come. Gelardini & Romani are planning a wine auction in Beijing in May. Zachys' Hong Kong revenues have not been adversely affected by Xi Jinping's policies: "In fact, our sales to mainland China have gone up slightly," says managing director David Wainwright. "The most interesting thing to watch for the next five years is China," he adds, anticipating that "things will open up more and more" following the recent example of a new free-trade zone in the Shanghai area. He added that China may at some point drop the ban on selling pre-1949 Chinese art, which "will have a massive knock-on effect-the auction scene is going to explode."
New horizons
While Asia remains the dominant market for fine wine, this has decreased somewhat in recent years. At Sotheby's, Asian buyers made up for 62 percent of sales in 2013, compared to 76 percent in 2010. Last year, Asian buyers bought 99 percent of wine sold at Sotheby's Hong Kong auctions, 48 percent of that sold in London, and 32 percent in New York. In London, the other half of buyers is European, especially British and Russian.
As well as to mainland China, auction houses are also looking to newer markets for buyers. For example, at Sotheby's auctions in New York, more than half of buyers are North American, but a growing number are Latin Americans, who accounted for 3 percent of the global total in 2013. "The overall total may seem low, but Latin American buyers were increasingly active, buying 12 percent of our New York auctions and 5 percent at retail," stated Sotheby's year-end report, continuing, "Brazil remains the most important country, but Mexico is catching up, and we are seeing new activity from other countries."
As well as new geographies, auction houses also seem to be extending their offering beyond the priciest Bordeaux and Burgundy legends. The overall decline in global auction revenues was characterized by fewer auctions and less expensive lots. The average lot in 2013 sold for $2,813, compared to $3,940 two years before. However, wine prices at auction, as per Wine Market Journal's WMJ 150 index, rose 8.6 percent in 2013 (again exposing the limitations of the Liv-ex 100 as a benchmark). Lot prices falling by 12.8 percent in 2013 against a backdrop of rising prices implies a broadening of the wines being offered at auction.
Raimondo Romani of Italian auction house Gelardini & Romani feels "fine wines are getting more and more into mass culture, as shown by the increasingly diverse social backgrounds of the participants at our auctions." He expects a focus on value, with "significant increases in the prices of the highquality and prestigious labels that still have reasonable prices." He cites as examples of good value in Italy, Antinori Tignanello, Montevertine Le Pergole Torte, Produttori del Barbaresco Barbaresco Riserva, and Boncompagni Ludovisi Fiorano.
Buyers are not only looking away from Bordeaux but also turning their attention to beverages other than wine. In London, the collection of Harewood Rum sold at Christie's as the oldest and most valuable rum ever auctioned, for £78,255 (US$126,663)-over six times the presale estimate. The top lot in the collection was a bottle of The Harewood Rum "Dark" 1780 in its original mold-blown bottle with a replacement tapered cork and rewaxed capsule, selling for £8,225 ($13,313) against an estimate of £600-800 ($970-1,300). In Boston, Skinner found that "results were particularly strong in Rhône and Champagne, as well as in the expanded selections of Fine Ales and Spirits." This trend has continued into 2014, with Sotheby's setting a new auction record for single malt whisky. In Hong Kong in January, The Macallan 6-liter "M" Decanter by Lalique fetched HK$4.9 million (US$628,205).
May 2014 be a year of conspicuous enjoyment, vinous discoveries, price moderation, and a healthy fine-wine market whose many and varied components are allowed to shine.