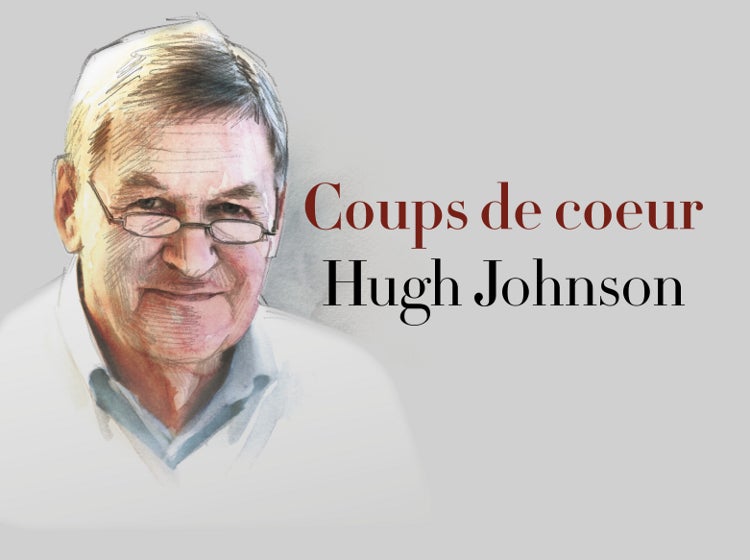 It did one memorable afternoon in February 1982 on the top floor of New Zealand House in London's Haymarket, where a skeptical press corps came to inspect the first concerted tasting of New Zealand's new-generation wines. Thirty or 40 bottles were lined up on a long table. All but a couple, I believe, were white. We journos went quietly to work, tasting and spitting and writing notes. After a dozen wines we started looking at each other, eyebrows raised. Then came some murmuring. After 20 wines we were exclaiming, "Wow!" We had had our first sight of Sauvignon Blancs, Rieslings, Chardonnays, and Gewurztraminers from The Clean Green Land.
I remembered this tasting earlier this year, when a much bigger press pack surged into a much bigger room for the now regular annual tasting of the English Vineyards Association. We all knew that sparkling wine is coming of age in the south of England. A few producers' names are commonly bandied about. But this lineup of 100 wines, 60 of them sparkling, came as the positive confirmation that we'd been waiting for. You can't avoid the comparison with Champagne. Would there have been so many beauties in a Champagne lineup? There was a real buzz in the room. The whole category are our new danseuses.
It's more surprising to me that you can fall out of love with a category of wines — as the world has done with German wines and Sherry. I always try to base my appreciation on André Simon's definition of a connoisseur. (May we revive this useful word, please?) "A connoisseur," quoth my late and still-missed patron, "is one who knows good wine from bad and appreciates the different merits of different wines." If a wine is good, in other words, you should appreciate its merits. He doesn't say you have to like them, but taste is a personal matter. "Chacun…," as my wife says when she meets something distasteful. How, then, can the whole wine-loving world agree not to love something that has been a mainstream pleasure for many, many years?
You can rationalize it. You can say, with some justice, that German winemakers lost the plot in the 1970s. But not all of them, by any means. Great estates were making great wines all through the unfashionable years. And Sherry… The vast majority of Sherry, from Falstaff's time on, was undoubtedly pretty mediocre, made in a hurry with zero hygiene, sweetened up and bundled into pub cellars. Almost certainly almost all Sherry is better made today than in all its centuries of history and, what's more, sold at giveaway prices. A coterie are buying it, sommeliers are appraising it. But fashion? Fashion is chasing Burgundy, the Rhône, New Zealand; cherry-picking Italy, reassessing Rioja, vaporizing about a grape from Armenia or a grower in Ningxia.
Anything but…
André's definition rested on certain assumptions that no longer apply. In his day, the first three quarters of the 20th century, the wine world consisted of long-established regions with their own conventions and internal rules. Far from being a stick-in-the-mud conservative, André spent a proportion of his ninth decade exploring its farthest reaches. He visited New Zealand and wrote a book about Australia. California he knew well, and he was acquainted with South Africa. He traveled across South America more than once, by train from Buenos Aires to the Pacific — though not because he rated the local wines. There were nitrate millionaires in Chile who made it a major market for Pommery & Greno, "his" Champagne.
In those days, you were never far from familiar ground. The "merits" of different wines, if your searches discovered any, were those of more or less known characters. All wines, with barely an exception, were made as closely as possible to the established European recipes. Their relative success or failure, therefore, was not difficult to discern. The excitement, the utter joy of finding a new taste, unrelated to anything else, was virtually unknown.
It was memorably expressed, though, by an Oxford don, on tasting Imperial Tokay for the first time. "It was so different," he wrote, "from anything I had ever tasted that it was like seeing a new primary color."
We have lived through recent decades when it was hard to avoid the feeling that winemakers were all aiming at the same thing. "Anything but…" and "Not another…" became common reactions. Some accuse critics who let their personal tastes become obvious, of leading producers to trim their sails accordingly. Had there been many originals, wines offering chalk-andcheese differences, the whole wrongheaded notion that one wine is always definitively "better" than another would never have taken root.
New primary colors
Where would I look for new primary colors today? It is certainly a good time to search; we live in the Age of Ampelography, when hitherto hidden grape varieties come to light every week. You are not obliged to see them all as improvements. I'll come clean: I could happily leave Torrontés in the Andes.
It is in the old wine cultures that perfectly good grape varieties go to ground, waiting for an inquisitive grower to give them a fresh chance, as Antonio Mastroberardino famously did in the 1970s, with the unexplained vines he found in his family's vineyards in Campania. Were they imports from Greece 2000 years ago? Did Pliny describe them in his Natural History? More important, could they make good and distinctive wine? Their value began to emerge with the noble Aglianico from Taurasi in the 1970s. Now Fiano, Greco di Tufo, Coda di Volpe, and Piedirosso are becoming part of the canon, either alone or in blends. I urge you to read Ian d'Agata's Native Wine Grapes of Italy for a full account — accessible scholarship in an area with infinite unexplored potential.
Could Spain fill a volume like this? I doubt it. The Spanish landmass is more uniform than Italy's, both physically and culturally. Whereas Spain has been relatively centralized since the Reconquista of the 15th century, Italy's idiosyncratic city states are still waiting, it sometimes seems, to be molded into one coherent country. In the innumerable microcultures of the Apennines, the sub-Alps, and the islands, there are hiding places for who knows what originality. The enduring question is how, and indeed why, in the long centuries of tough endurance by farmers on the margins of subsistence, without education or leisure, the process of selection, identification, and propagation of what we now see as distinct varieties ever happened.
What vine would you choose to plant in your crowded vineyard, jostling with the cabbages in the shade of the olives and scrambling up the elms and poplars? The healthiest, most generous and reliable, surely, rather than the one with the most exquisite taste.
It is not hard to see how the monks of Burgundy selected and improved the Pinot Noir, or the prelates of the Rhine insisted on the Riesling. But surely the selection of vines in obscure and penurious corners of the country, especially in Italy under the cruel Mezzadria system, when any benefit of improvement went to the landowner, was as much a work of nature as of man.
Portugal is not so different. Monasteries will have made their influence felt. The Port trade certainly developed the many varieties that grow in the Douro Valley. But varietal wines are still a new concept in a country that was remarkably unparticular about what it drank. If you wanted the better wine, you used to ask for garrafeira, whose literal meaning is no more precise than "bottled." Yet when you taste a Touriga Nacional or an Alvarinho, you think, "Surely they noticed the difference." What a difference a resolute farmer can make. Look at Luis Pato. He wrestled with the obdurate Baga until it gave one of Portugal's most splendid red wines.
And Switzerland, where the topography of the Alps meant that local remained local. We have still not quite got the hang of the Amigne and the Cornalin, the Humagne Rouge, the Rèze, and the Petite Arvine, excellent as they can sometimes be. The Alpine classification system is straightforward. "Vin noble" is the keeper, with high acidity and aging potential. You know what to do with "vin."
France still has a dozen noble varieties up its sleeve. In recent years we have got to know the great white grapes of the Rhône — Marsanne and Roussanne. The Jura and the Basque country contribute Savagnin and Manseng. Is the store cupboard bare? Far from it. And we have scarcely scratched the surface of Eastern Europe. Who knows Hungary's marvelous biting Juhfark, Romania's lush Tamiioasa, or Bosnia's freesiascented Zilavka? New colors, primary or not, are there to be found.
Surprise of the month
Ben Howkins, author of Real Men Drink Port, generously opened a 40-yearold white colheita from da Silva — 1971 to be precise. Rules are made to be broken. It had the depth and breadth of a very old Tawny, the walnut tang that comes (I thought) with pigments and tannin, but a lovely limpid freshness I have never seen in Port before.