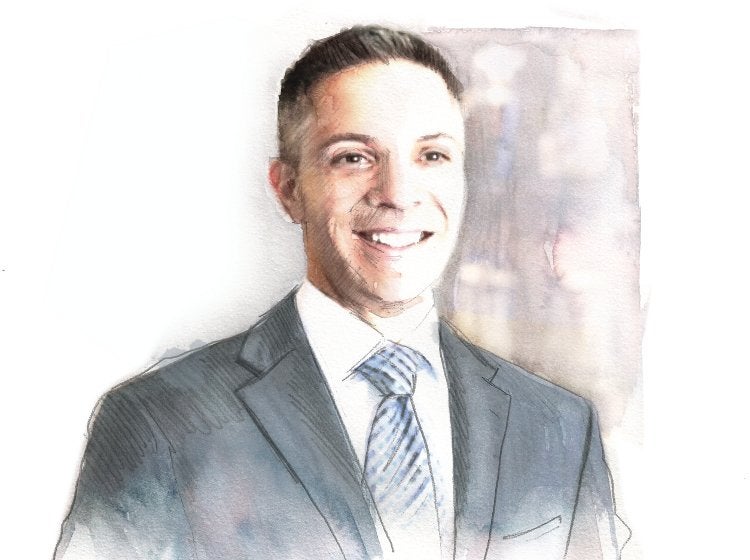 Chef Thomas Keller told me years ago, "Take care of the guests, and everything else will take care of itself." One of the most satisfying aspects of my position is the challenge of creating a memorable experience for our guests. The energy in The French Laundry dining room is electric. As I often say, "It's always a Saturday night at The French Laundry." Our guests have waited 60 days-and sometime even years-to dine with us, and our challenge is to exceed their expectations. It is extremely rewarding when we provide great service.
Recently, we had a famous celebrity couple in our dining room, and midway through the meal I overheard the gentleman say to his fiancée, "Wouldn't it be great to have a beer right now?" I went to the kitchen and asked our pastry chef, Milton Abel, if he had a can of beer in his refrigerator next door that I could serve with the cheese course. We offer a great selection of beer at the restaurant but not the kind that I had in mind.
Chef Milton just happened to have a can of Pabst Blue Ribbon (PBR) in his fridge. We put the can in a crystal ice bucket and covered it with a serviette. I rolled it to their table on a guerdon, uncovered the PBR, popped open the can as loudly as I could, and poured it into a couple of pilsner glasses. Finally, I took out two sterling-silver Christofle straws and dropped one in each glass. The gentleman then high-fived both me and his fiancée, before exclaiming, "This is the greatest restaurant in the world!" Several of his Twitter followers called the restaurant that night to inform us that he was tweeting about the experience.
The Chinon question
Thinking back on how I became head sommelier at The French Laundry, and ultimately a Master Sommelier, it all seems so unlikely. Growing up in Cleveland, Ohio, I had no exposure to wine. My parents only enjoyed alcoholic beverages at the occasional wedding, and even then it was cocktails or beer. In fact, until I moved to the Napa Valley in 2004, I didn't know anyone that gave much thought to wine.
The whole thing started on a busy night at Martini House in St Helena. A waiter approached me to ask what Chinon was and where it could be found on the wine list. As a new floor manager, I wanted to have an answer for her, but at the time I had never even heard of the village in France's Loire Valley. I started to realize that in order to be successful, I would need to learn about wine.
The following week, I was showing the owner of a prominent restaurant to his table. When I offered to take the bottle of wine that he was carrying, he handed it to me and said, "Please decant it right away and make sure it's sound," as he gave me a wink. Upon decanting and tasting what was a pristine bottle of 1985 E Guigal Côte-Rôtie La Mouline, I experienced my wine epiphany: It was the moment when I learned how captivating wine could be; the moment when I decided to become a sommelier.
Martini House had been my first experience working in a "white tablecloth" restaurant. Though I had moved to the Napa Valley from Oregon in the hope of working at The French Laundry, clearly I was nowhere near qualified at that point. Managing a barbecue joint and an Italian "red-checkered tablecloth restaurant" in Eugene had done little to prepare me for the Napa Valley experience.
That summer, I decided to take the Introductory Sommelier Course with the Court of Master Sommeliers. Masters Doug Frost and Bob Bath made such an impression on me during the course that, at age 38, I decided I wanted to become a Master Sommelier. Immediately I started reading wine books from cover to cover-from Wine for Dummies, to The World Atlas of Wine.
It was clear right away that investing time in food and wine study paid dividends in the restaurant. I seemed to go from being the "green manager" to "the one with the wine knowledge" in a matter of months, and this was very motivating.
During this time, Sur Lucero was waiting tables for us at Martini House, in addition to working at The French Laundry. I would often ask him what it was like to work with chef Thomas Keller and then general manager Laura Cunningham. The mystique of The French Laundry was captivating to me, and the hope of working there inspired me to improve my knowledge of food, wine, and service.
In March 2005, Sur came to me with some exciting news. The French Laundry was looking for a captain, and he would help me get an interview. A month later, I got my opportunity and seized it.
Right from the start, it felt as if I was in over my head. The restaurant was incredibly challenging and, at times, even overwhelming. The lexicon and the service standards were new to me, and my colleagues' level of knowledge was very intimidating. It took six months until I began to feel more comfortable. I soon grew to love the culture of The French Laundry and the precision and synchronicity of the service. I also managed to pass the Court of Master Sommeliers' certified and advanced-level examinations during my first two years working as a captain.
Stepping up at the Laundry
In the summer of 2008, Chef Keller gave me the opportunity to become the head sommelier at The French Laundry. The learning curve was off the charts, and for the following couple of years my aspirations of passing the MS exam were put on hold. Initially, I had the tendency
to take on too much, often placing orders and responding to emails until 4am, when what I desperately needed was some sleep. It took me several years to learn exactly which responsibilities I needed to carry out myself and which I could facilitate through others. It has been an incredible learning process, and I have had the benefit of continuous
support from Chef Keller; his ability to inspire, motivate, and think outside the box is extraordinary.
I have been fortunate enough to work alongside some of the finest sommeliers in the industry at The French Laundry. I learned a tremendous amount from Paul Roberts,
Gregory Castells, and Jimmy Hayes during my time as a captain in the restaurant. Jimmy ultimately turned over the reins to me and managed my five-week training schedule. His biggest strength was administration, which is very unusual for a sommelier. I always understood the value of systems, but I didn't always have the tools to create them. Jimmy helped provide me with those tools.
I have always believed in the importance of surrounding myself with the strongest team possible. I was extremely fortunate to bring on board Matt Stamp and Desmond Echevarrie to join my own team, both of whom passed the Master Sommelier exam during their tenure with us. We not only worked together at the restaurant, but we prepared together for our MS exam.
One of my favorite things about being a sommelier is the camaraderie and sense of community. Living in the Napa Valley has been a huge advantage for me. The San Francisco Bay Area may be the finest training ground in the world for sommeliers. Masters Sur Lucero, Yoon Ha, Jason Heller, Matt Stamp, and Desi Echevarrie were all members of my local tasting group. Tasting groups and late-night study sessions were a big part of my life for several years. We met at one of our restaurants weekly, but as an exam approached, we would meet more frequently in a race against the calendar. We generally followed a round-table format and then transitioned before exams to what we called "six-in-25," meaning that each person would taste six wines in 25 minutes, simulating examination conditions. There was never a competitive nature in our tastings, and deep down we were truly rooting for each other to describe the wines accurately and draw the correct final conclusions.
I found that it was most efficient for me to study wine theory at home after work. There were fewer distractions late at night. I would typically get home at around one in the morning, then make myself some green tea and hit the books. Matt Stamp convinced me that I needed to study every single day. I might have studied for an hour or fallen asleep with a book on my chest after 20 minutes, but the last couple of years before I passed the exam, I spent some time each day preparing for it.
The hardest part of the Master Sommelier exam may have been managing my emotions. I don't get nervous in the dining room, but I felt a lot of pressure in the examination setting. Once I really believed I was fully prepared, I had the confidence that I needed to perform at my best. I could not have developed that level of confidence without the mentorship of Masters Reggie Narito, Jay Fletcher, Tim Gaiser, Geoff Kruth, and Paul Roberts.
After passing the theory and service sections of the Master Sommelier examination in 2011, I passed the tasting examination to earn the Master Sommelier diploma in May of 2012. It was an incredible journey, and it would have been impossible without the inspiration and support of my family, friends, and colleagues.
When I learned that I had passed the exam, the sense of appreciation and relief initially outweighed the feeling of happiness. I was thankful for my mentors, who helped carry me across the finish line. I was relieved that I could call home to tell my wife Jessica and daughter Marie that we did it. I am blessed to have a supportive wife and daughter who understand the demands of the sommelier profession and the restaurant industry. Jessica and Marie have always encouraged me to do what was necessary to earn the Master Sommelier diploma, and they understood the sacrifices required to accomplish my goal. Countless times they quizzed me on theory from the thousands of study questions in my notebook. I used to get a kick out of hearing our 12-year-old daughter whizzing through German vineyard names like Schlossböckelheimer Kupfergrube or Monzingen Fru¨hlingspl.tzchen.
Inside knowledge
The fact that I no longer study to pass the MS exam doesn't mean that I no longer study wine. I may not review the subregions of Rías Baixas from north to south anymore, but I spend more time on producer profiles and vintage information, which I find is more valuable in the dining room.
It is very important for sommeliers to understand the philosophy of the producers on their wine list. I encourage them to be reflective and ask questions: Is the producer a traditionalist or a modernist? How ripe do they like to get their fruit? Do they destem or ferment whole-cluster? How much new oak do they use, if any? All these factors determine the style of the wines and help us guide our guests to what they will most enjoy.
Vintage knowledge is vital for sommeliers, especially those responsible for the purchasing decisions. For example, being aware of the fires in Mendocino in 2008 allowed us to increase our inventory of the outstanding 2007 vintage and be selective with the 2008s. We also loaded up on the gorgeous 2010 white Burgundies, setting us up to buy less from the difficult 2011 and 2012 vintages.
I have found that the young sommeliers with the strongest vintage knowledge are usually those studying to be Master Sommeliers and those participating in sommelier competitions. Their research and study gives them an advantage over most other sommeliers. Of course,
there is no substitute for life experience.
When it comes to purchasing, experience can also be a huge advantage. Over time, a sommelier will generally build up a stronger network of suppliers. It takes time to learn where to go to find specific producers, which vendors provide the wines with the best provenance, and of course, who offers the most competitive pricing. Over the past year alone, we have purchased wine from more than 200 different vendors, including distributors, retailers, private collectors, and wineries.
It has been more than five years since I began leading the wine program at The French Laundry, and I still learn something new every single day. Driven by the vision of Chef Keller, The French Laundry is extremely dynamic. Chef is always challenging us to improve the restaurant and ourselves, so there is always evolution.
My role at the restaurant has evolved, and I now have the privilege of mentoring younger sommeliers who look to me for advice. Over the past several years, we began promoting our own captains to the sommelier position, instead of hiring experienced sommeliers. One advantage is that our team already has a thorough understanding of our service and can literally do everything in our dining room. Another advantage is that it has increased the length of time that our strongest team members stay with our company.
As I look toward the future and my own professional development, I hope to make a positive impact on the careers of many talented young sommeliers. Our profession has recently exploded in popularity due to the online presence of the Guild of Sommeliers and the public exposure provided by the Somm documentary. Along with this increased popularity have come increased awareness, appreciation, and respect. In return, just as my mentors have done for me, I feel that I now have a responsibility to give back as generously as I can to our
incredible profession.