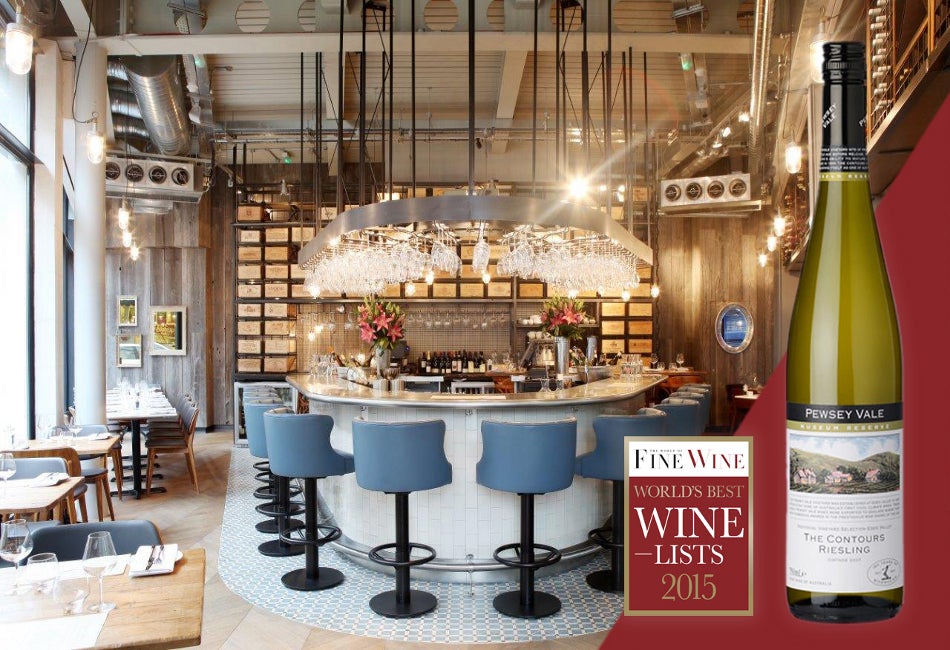 Each month we feature one dish with a perfect wine pairing from one of our World's Best Wine Lists winners.
This month, London's 28°-50°, a three star winner in the World's Best Wine Lists 2015, shares its current favorite pairing.
The Group Head Sommelier/Buyer, Sebastien Morice chose Pewsey Vale Riesling "The Contours", 2009, Eden Valley, to pair with Group Executive Chef Ben Mellor's current favorite dish: octopus carpaccio with chili, lime, coriander, and avocado purée.
Ben Mellor, 28°-50° Group Executive Chef
"Octopus carpaccio with chili, lime, coriander, and avocado purée is one of the most popular dishes on the menu at 28°-50° Marylebone Lane and it is a reflection of our food ethos at the restaurant. I truly believe that quality dishes are created from the best local produce nature provides us with and we have to respect that produce. With all the ingredients complementing each other perfectly, this delicate dish of thinly sliced/translucent octopus carpaccio is topped with chili, lime, coriander, and avocado purée."
Sebastien Morice, 28°-50° Group Head Sommelier/Buyer
"At 28°-50° restaurants we serve wines we like, that are interesting, drinking well, and good value. For this wine pairing, I was looking for a rich and intensely flavored wine to complement and support the explosion of flavors and elements of the dish, but still reveal precise, pure, and clean flavors, and a beautiful length. This old-vine Riesling "The Contours" 2009 from Pewsey Vale, from one of the first estate plantings in the 1840s, pairs wonderfully with this octopus carpaccio."
Click here to read more about 28°-50°