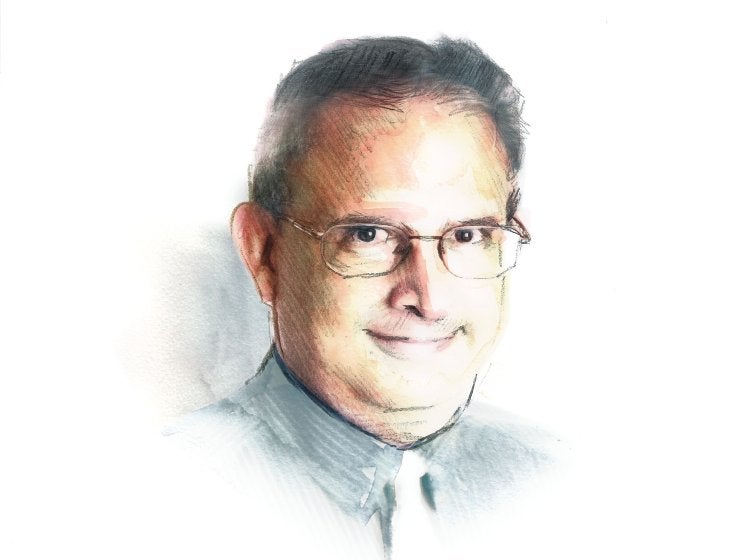 Myth and legend
Without mentioning any names, the new Burgundy guru is such a one. If it's not already abundantly clear, this is the man whose every word is taken as gospel by some — particularly now that he's dead. Never mind that his best wines came from vineyards blasted out of solid rock, or that he relied on chemical inputs until the early 1990s. He also harvested his grapes early, drowned them in new oak, and beefed them up with added sugar. His 1978 wines are so heavily chaptalized that they contain a full 2 degrees extra alcohol. Price? A snip at upward of €10,000 a bottle. Never one to undersell himself, our man happily accepted payment in cash, preferably foreign currency. By the time he died, he had amassed more money than any man who was ever buried in his village cemetery.
His nephew, no thanks to his uncle, now makes wines that are considerably more refined. That said, our man did of course pull off some truly magnificent vintages, and you can see why his name has become steeped in legend. But it's quite a stretch to claim, as his followers do, that every Burgundian cru always demonstrates the signature characteristics of the place where it was produced.
Debunking typicity
That "typicity," they say, will be obvious to any wine expert worthy of the name. It can be tested and proved to exist (reassuring consumers they are buying the genuine article).
Really? The whole theory is so absurd that it deserved to be debunked — and what better opportunity than the recent Terre de Vins Grand Tastings of the Côte de Nuits Premier Crus 2001. I had invited a Greek friend of mine, chief winemaker for the region and a consultant to Burgundy's top producers. At my request, the 40 wine samples were tasted blind and in no particular order, all villages combined. Our aim was not to try to identify each premier cru (a foolish enterprise indeed) but at least the village of origin. What could be simpler?
Nuits et jour
A Chambolle tastes nothing like a Nuits or a Gevrey, for goodness sake… Well, 40 samples later, the best we had managed was four out of 40, and even that was probably more by luck than judgment. But one thing was certain: What showed through was the typicity of the Côte de Nuits as a whole-not any individual village or vineyard. I got it wrong, too, by the way. I gave top marks to Bruno Clair's Gevrey-Chambertin Clos St-Jacques, mistaking it for a Chambolle on account of its exquisite finesse and fabulous balance. I did the same with Louis Jadot's and Dominique Laurent's Beaumonts, both of which seemed too splendidly robust for a Vosne-Romanée offering!
One can only marvel at the absurdity of EU regulations that require Protected Geographical Indications to describe their "link with place." Equally absurd is the belief in the unique characteristics of native yeasts. I would much rather talk about the unique characteristics of the yeasts in each batch of wine, each winery, each wine cellar. Let's hear it, too, for the unique characteristics of each vintage, when the wind and the rain select at random — unlike man.
Sans frontiers
So, should we conclude that there is no such thing as terroir? Perish the thought. Soil structure (limestone, schist, granite…) and climate play a considerable role in the formation of taste. But frontiers have nothing to do with it. Equally if not more important is the way men understand and work the land where they grow their vines. The genetic nature of selected clones, vine age, the process of maturation — these are the factors that determine whether a wine is quite exceptional or, on the contrary, quite ordinary. We can by all means hold forth, glass in hand, about our idea of "Pauillac" or "Côte Rôtie"! Just so long as we remember that it is just that — our idea.