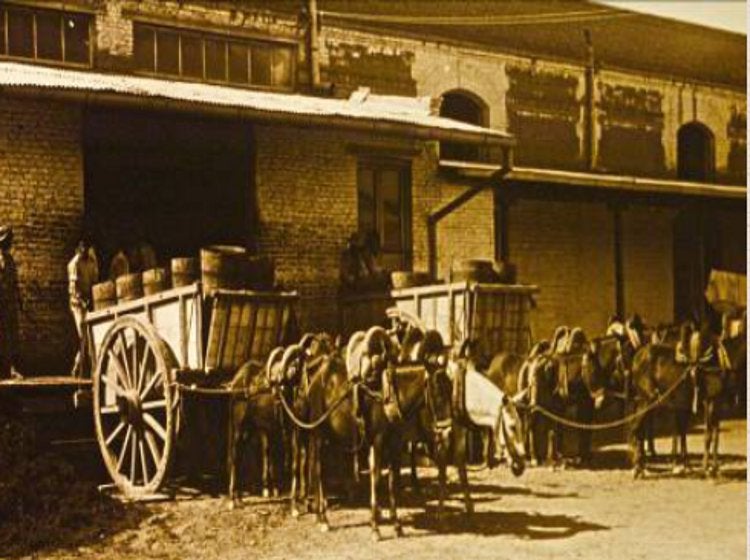 At a private tasting in London's The Hospital Club, Chief Winemaker, Felipe Stahlschmidt conducted a one-on-one tasting of the red wines across four ranges under the Pascual Toso brand: Estate, Selected, Alta, and Icon. He explained that Pascual Toso has a deep commitment to tradition, so Malbec is firmly at the heart of its production, representing 60 percent of the vines in their 400 hectares (1,000 acres) of Mendoza vineyards. The flavor profile and structure is authentic Malbec, with ripe fruit aromas of plum, blackberry, and black cherry, velvety tannins supporting the rich, flavorful body. Most impressive is the balance between the fresh acidity and the moderate alcohol level (13.5–14%), which Stahlschmidt strikes by picking a small portion of the grapes early, with naturally high acidity levels, to mix in with the majority of later picked ripe fruit at the usual March harvest.
"The diurnal change in Barrancas is key," he explains. "The temperature change between day and night can be 20°C (36ºF) as we are 800meters (2,600ft) above sea level. We have a long ripening period, which results in freshness as well as soft, ripe tannins."
The oak treatment varies as we move across the range. Second- and third-fill French oak is used for a maximum of ten months for the Malbec and Cabernet Sauvignon wines from the Estate range, allowing the ripe fruit, freshness, and soft tannins to be the focus. Moving to the Selected range, the wines undergo a warmer fermentation resulting in more concentrated flavors and then 80 percent is matured in new American barrels and the remaining 20 percent in first- and second-fill French barrels developing toasty coconut and vanilla flavors with a touch of smoke.
We finish on the icon wine originally created with the help of Californian consulting winemaker, Paul Hobbs. Credited for shining a light on the winemaking potential in Argentina, Hobbs inspired a global focus onto the region and has worked on several prestigious estates before establishing Viña Cobos in Luján de Cuyo, Mendoza.
The Magdalena Toso is a tribute to the mother of the founder of the winery and is a careful selection of hand-harvested Malbec and Cabernet Sauvignon from the best vineyards in Barrancas. Aged in specially selected French oak barrels–Hobbs is renowned for his expertise in oak aging–the 2012 is intense, with concentrated layers of violets, plums, vanilla spice, and ripe blackberries. The beautiful harmony between the varietal flavors, ripe tannins, and long, velvety finish makes one wonder what the next 125 years at Pascual Toso will bring.