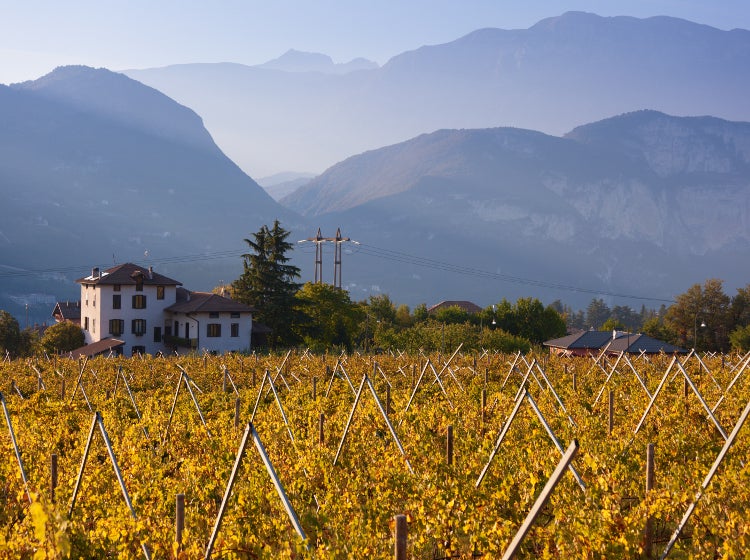 1. For Sirk a good bottle of Pinot Grigio is not impossible to find, and when it is found it makes the "perfect apertivio." He suggests sipping on a "light and fresh dry" Pinot Grigio from the lower region of Friuli. The wines from this region are particularly citrus fruit-heavy and would work well with salted antipasti such as roasted almonds, San Daniele prosciutto or a sweeter mix of fresh cow cheese and pears.
2. For a Pinot Grigio with more elegant acidity, Sirk recommends looking for wines produced in the Alto Adige (foothills of the Alps) area in Northern Italy. The Pinot Grigio's here are more minerally, medium-bodied and work beautifully with delicate fish dishes. Fromraw fish dishes in particular sea bass carpaccio, or with meatier crustaceans such as langoustine, crab or lobster.
3. Grab a more powerful Pinot Grigio from the Friulano Hills Collio and pair it with more substantial dishes such as pasta, risotto with scampi or monkfish, or pumpkin soup.
4. Pinot Gris – produced in the cooler region of Alsace in France – tends to be drier and sweeter and drinks beautifully with soft cheese, goats cheese or foie gras. The Pinot Gris is often regarded as similar to Pinot Noir because of the pinky-grey grapes which give the wine strength more akin to red Pinot Noir than Pinot Grigio.
5. Iconic Pinot Grigio's from the before mentioned Alto Adige in Northern Italy work nicely with molluscs such as squid, octopus, cuttlefish and mussels.