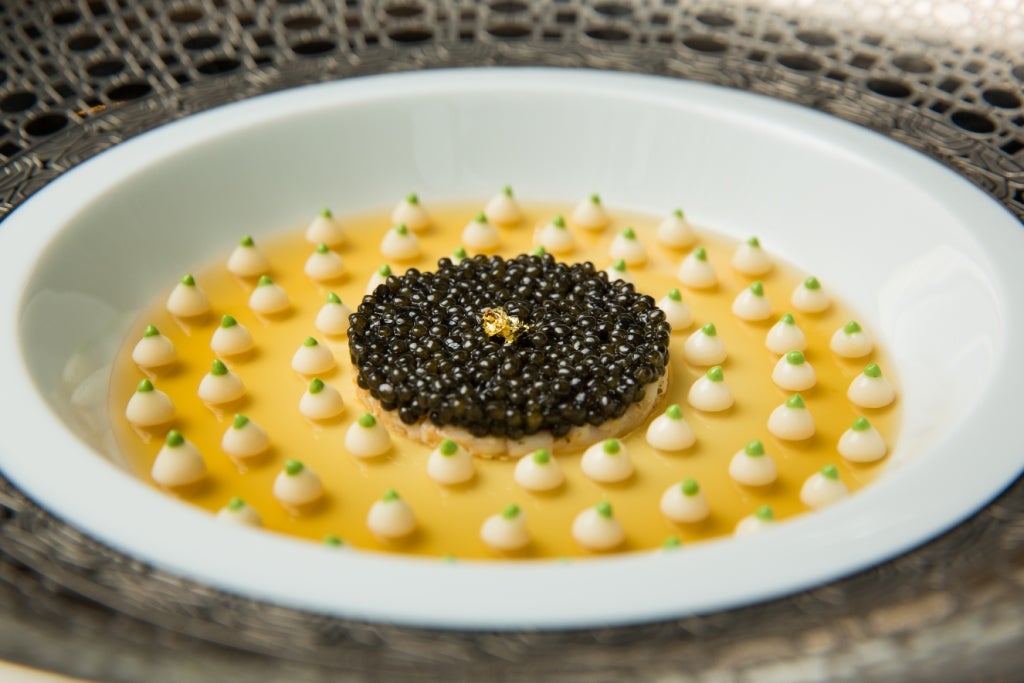 In the ninth edition of the Michelin Guide Hong Kong and Macau, the Grand Lisboa Hotel has made waves yet again, claiming seven stars for the eight restaurants under its roof. Robuchon au Dôme was one of two restaurants to receive the highest honor of three Michelin stars, an accolade it has retained for the past eight consecutive years and a first for a French restaurant in Macau.
The Eight is the other three-Michelin-starred restaurant, only one of three Chinese restaurants in Hong Kong and Macau to receive this esteemed award. The Kitchen, also at Grand Lisboa Hotel, was again awarded one Michelin star.
Alongside French cuisine, Robuchon au Dôme offers an award-winning wine list, the 2016 winner of the overall World's Best Wine List, which was also Best Overall in the Region (2016), and Best Dessert and Fortified Wine List (2016).
The hotel is a unique building, and Robuchon au Dôme is situated at the very summit, with a name and a reputation to match.
The Michelin Guide Hong Kong (and Macau) has been awarding stars since 2009.
Discover more about Robuchon au Dôme with wine list information, a gallery and more here.