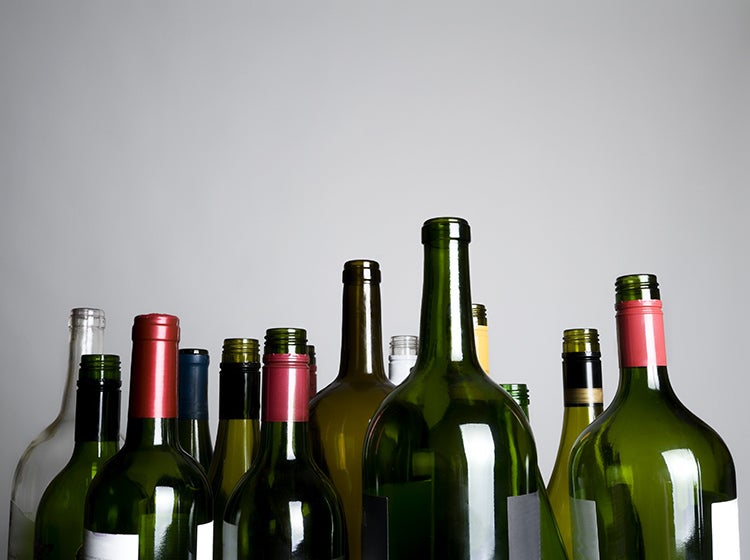 "Big wine bottles make me happy," said a student pouring the stellar 2005 Château Pichon Baron from magnum in a recent Bordeaux class at Columbia University. "Me, too," I thought, even though I almost always buy standard 750 ml-size bottles.
I know oversized bottles, from magnums to jeroboams to huge 15-liter Nebuchadnezzars, have many virtues. They look wonderfully grand, even bacchanalian. Because the wine inside has less contact with oxygen per volume, it ages more slowly and gracefully and endures longer. When someone popped the cork on a jeroboam of Champagne at a party I attended not long ago, the spectacle generated oohs and aahs, adding an exclamation point to the celebration.
That's the drawback: you have to like inviting a crowd. In the depths of the financial crisis, one collector confided he thought big bottles seemed vulgar and ostentatious, neatly demonstrating the auction maxim that their popularity is a barometer of the economy.
Bar Boulud head sommelier Michael Madrigale started reversing that trend when he began pouring rare big bottles by the glass in 2009 and created the hottest wine program in the country.
To judge by Zachys mid-September auction at Gotham Bar and Grill, which featured 320 lots of large format bottles, the comeback has arrived.
I checked in with Jamie Pollack, Managing Director, North America for Zachys auctions, to get some perspective. In the past few years, she said, large formats had generated less interest at auction – two standard 750 ml bottles of Bordeaux, for example, often sold for more than a magnum. Pollack attributed this disconnect to the collectors in Hong Kong and China who were driving the auction market in 2009, 2010, and 2011. It turns out that they rarely bought big bottles. Why not? My guess is because so few wine storage facilities in Asia are set up for large sizes. Maybe they worried the bottles would look too luxurious and invite a backlash.
When one cellar slated for a Zachys' sale included a significant number of large formats, Pollack decided to build a special catalog section around them in the New York September sale. It included some pretty nice big boys, like the Imperial (6-liter) of 1959 Château Lafite that went for $49,000, and an excellent selection of old Barolos, Barbarescos, and Brunellos, which you rarely see in large sized bottles. Most wine estates produce very few really large bottles, and their rarity is a reason investors prize them. Still, a Nebuchadnezzar of 2005 Château d'Yquem, the first ever vintage in that size, went for only $13,475, far less than the $16,900 release price from the château.
Just about everything sold, with most prices in the mid-to-high estimate range. Americans were the major buyers, which suggests they have a lot more confidence in the economy than they did four years ago – or that they'd happily imbibed a lot of the 3-liter bottle of 1988 Bertani Amarone being poured in the room.
Will this comeback last, at least until the next financial crisis? I guess so.
Merchant Sherry-Lehmann is jumping on the trend. I just received an email touting the 179 different wines they offer in large format, including a rare methuselah (8-bottle) of Pol Roger Reserve Brut for $615.