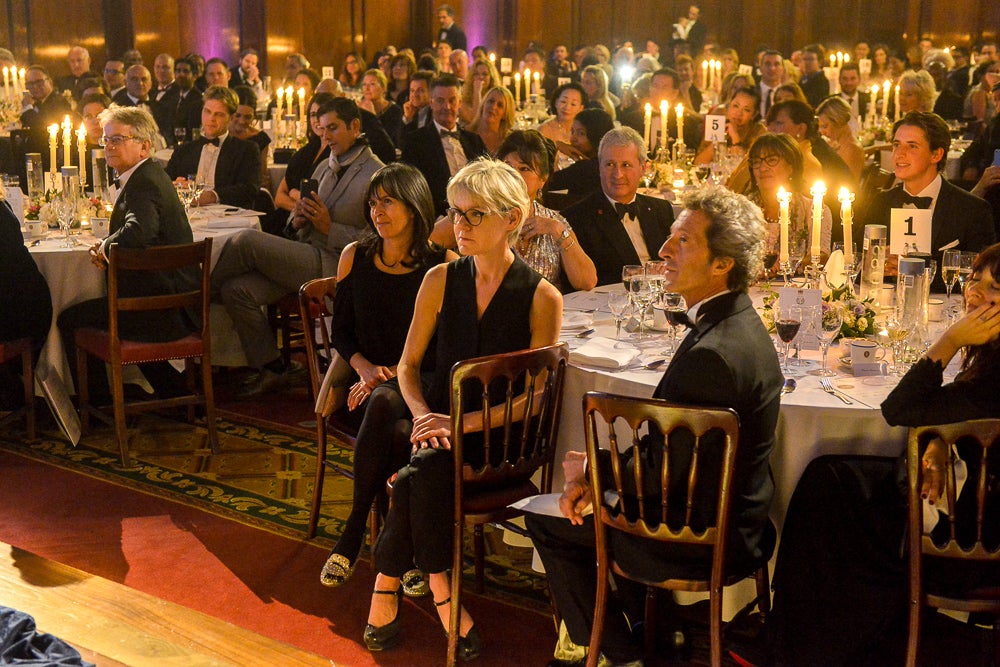 Words from Boutique Hotel Awards
The winners of the World Boutique Hotel Awards 2016 were announced November 9 at the glittering Awards ceremony held at the Merchant Taylors' Hall, London.
The ceremony brought together an array of boutique hotel owners, travel and lifestyle press and travel industry influencers from all four corners of the world, including representatives from CNN Travel, Elite Traveler, The Telegraph, Spear's Magazine, Boat International, Time Out, The Financial Times and hoteliers around the world.
This year's amazing keynote speech was delivered by Tim Dingle, a pre-eminent figure in leadership and motivation training. Other esteemed guest presenters and speakers at the event included Brian McCabe, CEO of JDB Fine Hotels & Resorts, Alex Buchanan representing Best Travel Services, Paolo Macchiaroli, founder of My Private Villas, Elisabeth Visoanska, founder of VISOANSKA PARIS and Brian Froelich, Chairman of JDB Fine Hotels & Resorts.
The World Boutique Hotel Awards is the first and only international awards organisation exclusively dedicated to recognising unique excellence among boutique hotels. The Awards, now in its 6th year, honoured the people behind these outstanding properties and have enjoyed being featured in publications such as The New York Times, Daily Mail, Spear's Magazine and The Sunday Times, following this international event.
The Awards gala dinner also brought together members of The Master Key Society, with guests given a speech by founding member Manolis Vordonis, owner of the Poseidonion Grand Hotel. He and Awards Founder Edward Gabbai shared the concept behind this new collaborative venture, established to create valuable relationships exclusively among the Award Winners by facilitating hotel exchange visits between them.
'Quoting Muhammad Ali, Klitschko said, "Service to others is the rent you pay for your room here on earth". It is what we do in 11 Mirrors, that is what we do all here. To all of the winners congratulations from my side. Thank you for an amazing evening!'
– Wladimir Klitschko, Owner of 11 Mirrors, World's Best City Hotel 2016
'Many of the stories here are similar. Many are adventures. Many of them have a love story behind them. But they are all about what we believe to be an extraordinary space for people. Everyone here shares those attributes.'
– Greogor Nassief, Owner of Secret Bay, World's Best Boutique Hotel 2016
'The World Boutique Hotel Awards was a truly inspiring evening celebrated with passionate hoteliers from around the world. We are excited to work with these fantastic boutique hotels and their inspired and inspiring leaders. We look forward to helping convey their unique luxurious features to an American audience hungry for new and interesting experiences.'
– Brian Froelich, Chairman of JDB Fine Hotels & Resorts
The 2016 World's Best Category Winners are listed below.
WORLD'S BEST BOUTIQUE HOTEL
Secret Bay Hotel, Dominica
WORLD'S BEST

World's Best Beach or Coastal Hotel

El Nido, Pangulasian Island, Philippines

World's Best City Hotel

11 Mirrors, Kiev, Ukraine

World's Best Classic Hotel

Hotel Heritage, Bruges, Belgium

World's Best Culinary Hotel

Vila Joya, Algarve, Portugal

World's Most Inspired Design Hotel

Kau Manor, Estonia

World's Best Honeymoon Hideaway

Punta Tragara, Capri, Italy

World's Best New Hotel

Hotel Gotham, Manchester, United Kingdom

World's Best Relaxation Retreat

The Chedi Club Tanah Gajah, Bali, Indonesia

World's Most Romantic Hotel

Aenaon Villas, Santorini, Greece

World's Most Sustainable Hotel

Vigilius Mountain Resort, South Tyrol, Italy

World's Best Wellness Spa

Borgo Egnazia, Puglia, Italy

World's Best Private Villa

Over Yonder Cay, The Bahamas