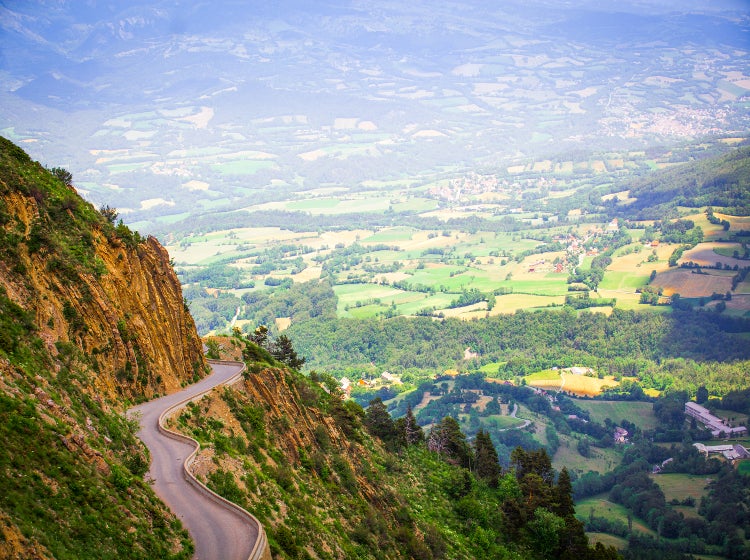 There's no doubt that the sheer scale of Lewin's output owes as much to the way he gets his books to market as it does to his appetite for work. In the world of self-publishing, there are no interfering editors to trim away the fat or rebuff the unpromising idea, and reading Lewin's latest opus, Wines of France, a 670-page "account of the vineyards and wines of France today," one is inevitably moved to ask if it might have benefited from a little less haste, a little more editing.
Certainly my heart sank at the beginning of the first chapter, which opens in the most hackneyed way possible. An experienced editor, or a moment's reflection by the author himself, would likely have reminded Lewin that quoting Charles de Gaulle's famous line about the difficulty of governing a nation with 248 different kinds of cheese as a way of framing the complexity of French wine is a device that has been used by legions of desperate, deadline-haunted hacks (myself included) from more or less the moment le président first uttered it.
A little more reflection and attention may also have helped pick up on some of the more pedestrian observations. "I call Chardonnay the chameleon grape," Lewin says at one point, as if he'd thought up this commonplace idea himself, while another chapter begins with the tourist-board bland "Alsace must surely have the most picturesque villages and vineyards in France."
Jarring as the occasional infelicities, lapses into cliché, and stretches of workmanlike prose may be when they arise, however, for this reader at least, the flaws are outweighed by Wines of France's many strengths. You don't come to Lewin for poetic flourishes. You come for the wealth of data and the clear-eyed, scientifically literate thinking. And in this crucial area, Wines of France most certainly delivers.
Many strengths
While it doesn't quite have the crusading investigative zeal of some of Lewin's earlier books (it's conceived as an introduction to French wine, albeit an expansive one, and seems to be aimed at a different, less knowledgeable audience), Wines of France is characteristically detailed, the pages sprinkled with useful charts and fact-boxes. In form, it's divided into two distinct parts, with the first half providing a region-by-region overview (from Burgundy and Beaujolais, to the Languedoc and Provence) of the current French winemaking scene, and the second devoted to a series of 500 producer profiles.
As with any book dealing in lists, it's possible to quibble with the omissions and inclusions. But for my money, the Lewin 500, which features producers from every corner of the country, does a good job of balancing the need to be seen as authoritative and comprehensive with the desire to find space for the more personal selections that prevent a list of this kind from feeling secondhand or unthinkingly reflective of an unchanging canon. That means we have Eric Texier as well as René Rostaing in the Rhône, and there's space for Marcillac's Domaine de Causse Marines shortly after the inevitable Château Margaux.
Perhaps because the design template forces Lewin to stick to a precise word count, the profiles are, in fact, models of concision, cramming a great deal of information on each estate's terroir, production methods, history, and wines into the allotted half-page of space, including many illuminating quotations from the winemakers themselves. Indeed, the breadth and quality of the interviewees-the words of Olivier Humbrecht MW, Frédéric Engerer, and Dominique Lafon, among many others, are liberally sprinkled throughout-is one of the many strengths of a work that, as ever with this prolific author, is at once irritatingly flabby and brilliantly scholarly.