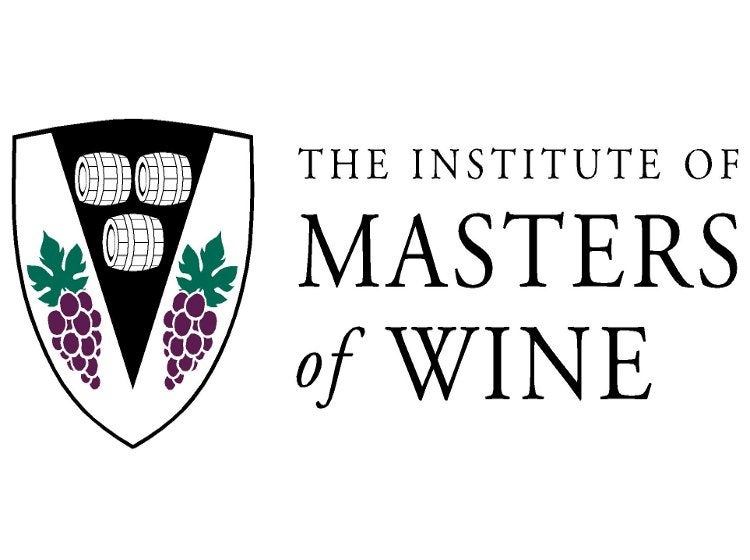 5 September 2016, LONDON – Thirteen new Members have joined the Institute of Masters of Wine. The new Masters of Wine (MWs) live in eight countries – Australia, China, France, India, Ireland, Taiwan, the UK and the USA.
The new Masters of Wine are Richard Ballantyne (UK); Bree Boskov (Australia); Barbara Boyle (Ireland); Matt Deller (USA); Matthew Forster (UK); Sonal Holland (India); Jeremy Lithgow (UK); Mary Margaret McCamic (USA); Iain Munson (France); Mick O'Connell (Ireland); Mark Pygott (Taiwan); Ana-Emilia Sapungiu (UK); Fongyee Walker (China).
There are now 354 Masters of Wine in 28 countries.
The Masters of Wine Examination consists of three stages, including Theory and Practical Exams, and culminates in the submission of a final Research Paper, an in-depth study on a wine related topic from any area of the sciences, arts, humanities, or social sciences.
Richard Ballantyne MW
Richard started in the wine business at the tender age of 18, joining his father's wine business in Wales in 1991. Despite studying electronic engineering, he always knew his career path would lead to wine. In 2011, Richard joined wholesaler Matthew Clark as their Wine Development Specialist for London in the new business team, and a year or so later became regional account manager for Armit Wines where he spent four years working with the great retailers and wholesalers of the UK with a portfolio heavy with the greats producers of Italy. Richard is now UK Accounts Manager for Vinexus, a specialist importer of Italian wines: a country which has become Richard's obsession over the years, more precisely the great wines of Piedmont. Apart from being hooked on onNebbiolo, Richard is greatly interested in wines which show 'authenticity of style', wherever they may come from, but invariably this leads him back to his home turf of Italy.
Research Paper: Barolo – Is there an economic benefit in producing under a Cru Label Designation? If there is, what are the reasons?
Bree Boskov MW
Bree is Australian born with nearly two decades of international experience in wine sales and buying in both Canada and Australia. Her wine career began in Vancouver BC as a Sommelier, and has taken her to Nova Scotia where she worked as a Sommelier and for the Nova Scotia Liquor Commission before returning to Australia. Almost a decade was spent in key account sales and brand management with Australia's family owned DeBortoli Wines before becoming Director of Sales and buying with The Spanish Acquisition, a premium Spanish and Portuguese wine specialist. A certified WSET educator since 2008, she lectures across all levels of the WSET certification, including Diploma. She has travelled extensively through wine regions in Europe, the US, South Africa and Australia with vintage positions in Australia, Austria, Portugal and Oregon, which have informed her writing for various wine publications. She currently consults to, and holds the North American market manager position with Equilibrio Wines, a boutique Australian, Portuguese and South African portfolio.
Research Paper: Prospects for Australian luxury wine growth among importers in key US markets.
Barbara Boyle MW
Barbara lives and works in Dublin, Ireland. She is a director and wine buyer for the wholesale company WineMason, which she established with her husband Ben Mason in 2014. Barbara has a law degree from Trinity College Dublin and worked as a chartered accountant and tax consultant until 2000, after which she edited a wine guide, The Best of Wine in Ireland, for two years and worked with the retailer Wicklow Wine Co. Barbara is married with three children who have a precocious knowledge of grape varieties. Her special areas of interest include the wines of Portugal, South Africa, Austria and Germany, and she is active in supporting a dynamic and independent wine scene in Ireland.
Research Paper: What is the effect of serving temperature on the sensory attributes of Tawny Port and Ruby Port?
Matt Deller MW
Matt is Director of Fine Wine Development for Constellation Brands, and previously was the North American Sales Director for their New Zealand portfolio. He entered the wine industry in 1996 as Territory Manager – Fine Wine for Pernod Ricard. He then helped establish Bennett and Deller Wine, specialist importers of Spanish, Italian and South American wines, where he was Sales and Marketing Director for over a decade. Following that, he joined The Fine Wine Delivery Company as Wine Program Director, leading a dynamic buying and trade sales team and developing integrated sales and marketing programs. Matt has judged numerous international wine competitions, written articles for various wine publications and conducted hundreds of educational seminars. He lives in the San Francisco bay area with his wife and two sons.
Research Paper: Coravin wine by the glass programs in the US restaurant market: effectiveness, functionality and marketing best practice.
Matthew Forster MW
Matthew studied modern languages at Cambridge University before qualifying as a solicitor. After working with Clifford Chance in London and São Paulo, he left the law to train as a chef and develop his interest in wine. In 2008 he started his wine career with Berry Bros. & Rudd, going on to work as a freelance editor, educator and consultant. Matthew joined the Wine & Spirit Education Trust (WSET) in 2014 and was recently appointed Director of WSET Awards.
Research Paper: The Colheita and Frasqueira Classifications: A Study of the Legal Framework and Key Themes in the Production of Vintage Madeira.
Sonal Holland MW
India's first Master of Wine, Sonal is an award-winning wine broadcaster, educator, consultant, judge and an entrepreneur. She is the founder of SOHO Wine Club that aims to deliver world-class wine and finely curated experiences to consumers in India. She is also the founder of Sonal Holland Wine Academy which offers certified WSET wine courses and consultancy to leading hotels and the trade. She is the wine and beverage consultant to ITC Hotels, India's second largest luxury hotel chain, and hosts a digital channel 'Sonal Holland Wine TV', dedicated to wine education and entertainment. This has been awarded for its innovation in content creation by the Digital Women Awards in 2015. Sonal is regularly featured among the Top Women in Wine in India by the Indian Wine Academy, and has also been listed among the Top 50 Most Powerful Women in Indian Luxury by BlackBook in 2015. Sonal holds a Diploma in Hotel Management from the Institute of Hotel Management Dadar in Mumbai, and a Master's Degree in Business Administration from Mumbai University.
Research Paper: Awareness, attitude and usage of wine among SEC A urban Indian wine consumers.
Jeremy Lithgow MW
Jeremy has been working in the wine industry since 1995, starting his career in London wine retail. This was followed by five years in Australia, working vintage in the Yarra Valley before a period in Sydney with the country's leading European wine importer. Jeremy then relocated to Melbourne to run a European wine store. Returning to England in 2007 he managed the Harrods Wine Department then moved to Burgundy specialist Charles Taylor Wines where he is currently Sales Director.
Research Paper: To what extent can the white wines of Saint-Aubin compete with the village-level white wines of Puligny-Montrachet and Chassagne-Montrachet in the London independent wine retail sector?
Mary Margaret McCamic MW
Mary Margaret holds a B.A. in English and an M.A. in Teaching, both from the University of North Carolina at Chapel Hill, where she was also a four-year varsity swimmer. After a short career as an English teacher, Mary Margaret transitioned into the wine industry and moved to New York City. There, she worked in the wine department at Balthazar and took courses at the International Wine Center. In 2011, Mary Margaret completed the WSET Diploma and was awarded the Wine Australia Scholarship for achieving the highest overall score in the United States. Mary Margaret ultimately landed in California, where she first worked for North Berkeley Wine, a Burgundy-focused importer and retailer. Yet the call of the vines pulled her to Napa Valley, where she is currently the sales manager at Screaming Eagle.
Research Paper: An investigation into the exceptions for wine in the Volstead Act: What impact did these exceptions have on grape growing and wine production in Napa Valley during US Prohibition?
Iain Munson MW
Iain studied Oenology at the University of Montpellier in 1993. He then spent time in financial futures markets and salmon farming before returning to the Languedoc area to become a winemaker. He spent six years in the Minervois and Corbières regions before joining Jeanjean in 2006. At Jeanjean he has been involved in all aspects of wine: vineyard management, vinification, staff training and export sales. He is currently in charge of the laboratory and all aspects of wine quality.
Research Paper: Investigation into the increased sales of Picpoul de Pinet in the UK on and off trade between 2010-2015.
Mick O'Connell MW
Mick recently returned to his hometown, Dublin, where he works (alongside fellow new MW Barbara Boyle) at specialist importer WineMason. Mick joined the wine trade in 2001 working for McHughs in North Dublin. An avid musician, Mick relocated to London in 2005 with his band Pilotlight and juggled managing various Oddbins branches with touring the length and breadth of the UK. Mick joined fine wine merchant Handford Wines in 2011 where he worked alongside fellow MWs James Handford& Greg Sherwood importing & selling some of the world's most exciting wines. Mick's Research Paper dealt with the wines of Sardinia, where he makes a garage wine with his wife. When not sourcing, selling, making, studying and judging wine (DWWA & IWC); Mick likes to do all of the above with music.
Research Paper: An investigation into the attitudes of UK independent wine merchants towards the wines of Sardinia.
Mark Pygott MW
Mark started in the wine industry in 2002 as a cellar hand at Three Choirs in Gloucestershire. On finishing this his first vintage, he moved to the Languedoc where he worked in the vineyards before becoming the assistant to winemaker Michel Le Goaec at Domaine Montrose in the Côtes de Thongue. On returning to the UK in 2004 he established a wine importing and distribution company that specialised in some of the less 'classic' wine-producing regions of France, Italy and Spain. Having sold this business in 2012, he moved to Taiwan where he now consults, markets, promotes, educates and writes about wine.
Research Paper: Has climate change occurred in the Barossa Valley over the last 50 years and if so, how have vine growers adapted to any changes.
Ana-Emilia Sapungiu MW
Ana-Emilia is the Wine Buyer for Oddbins Wine Merchants. She has an innovative approach to buying, looking to explore the less familiar categories whilst challenging the classic regions for value and point of interest for the engaged Oddbins customer. Ana-Emilia came to London from her native Romania to study an MBA degree, which was completed with a wine project. It was during this project that she caught the wine bug as it involved her importing a pallet of Romanian wine and selling it singlehandedly by knocking at the trade's door. While studying for her degree she worked in various roles in different wine agencies in London, including Liberty Wines. She joined Oddbins through the Trainee Management programme, having managed a number of branches, including a flagship branch. She joined the buying department as a Trainee Buyer rising up to her current role where she has been responsible for reshaping and redefining the Oddbins wine range. Alongside her current job she is one of the judges at Decanter and International Wine Challenge, and this year she was part of the international Judging panel for Wines of Portugal.
Research Paper: What is the current and future role of wine agencies in the UK multiple off trade?
Fongyee Walker MW
Fongyee began to study wine whilst at Cambridge reading Classical Chinese, and became captain of the University Blind Wine Tasting Team, leading them to victory in 2004. In 2007, she moved to Beijing, China and became the co-founder, with Edward Ragg, of Dragon Phoenix Wine Consulting. She is now a specialist wine educator and consultant in English and Mandarin. Under her direction Dragon Phoenix has become one of China's most successful wine education companies, providing the only taught WSET Level 4 in Mainland China. She also regularly judges, having been guest international judge for such shows as the Royal Melbourne Wine Show, AWOCA (Wines of Chile), and the Old Mutual Trophy South Africa. She was a significant contributor to the award-winning documentary film Red Obsession and has appeared as a commentator on Chinese Wine on CNN. She has written columns for Decanter Magazine, The World of Fine Wine, CaijingRibao and reviews wines for RVF China and Wine in China. From 2015, she has been Wine Consultant to Air New Zealand.
Research Paper: A Comparative Study of Winter Vine Burial Practices in Ningxia and Hebei.