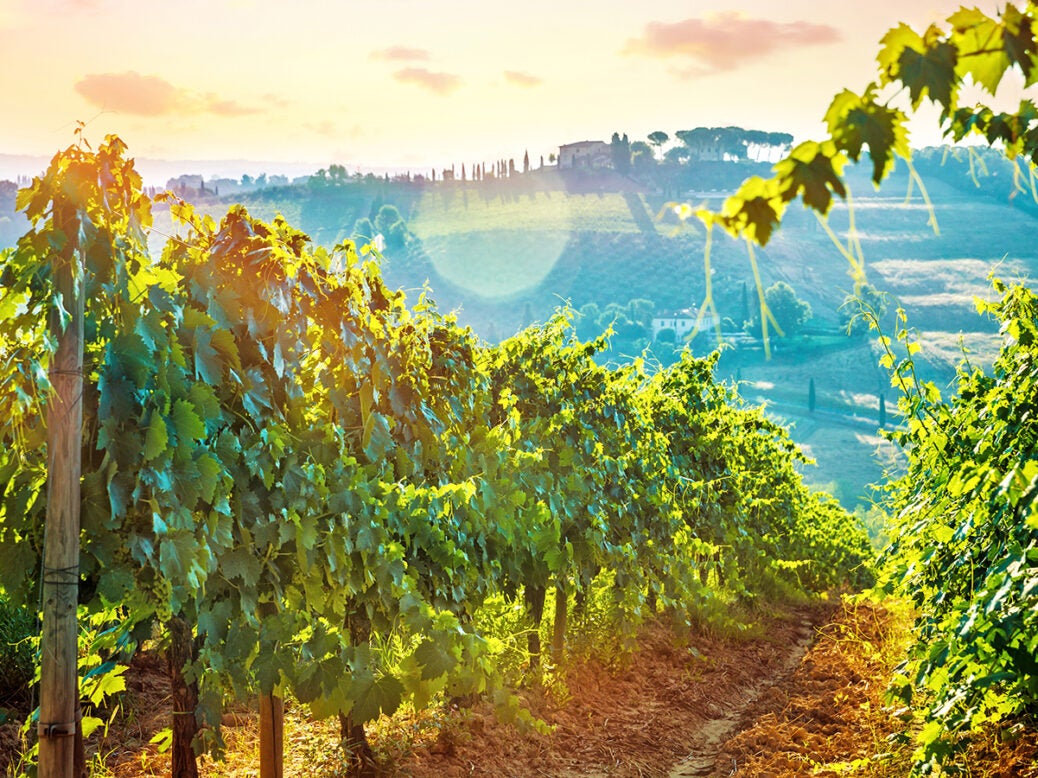 "Producers like Karthäuserhof – they're very lean, very fresh, great acidity," James Lloyd of Restaurant Gordon Ramsay on great summer wines
It's been a surprisingly long and, at times, very hot summer in the UK. We sat down with some of the UK's best sommeliers and asked them about their favorite wines to enjoy during the warmer months. Although hard-pressed to select only one bottle, a few common favorites included German Riesling, Champagne, and Beaujolais.
The wine of greatest preference seemed to be German Riesling, hitting the palate just right during those heated afternoons with its crisp, natural fruit acidity, generally lower alcohol, and subtle flavors. Mirko Benzo, head sommelier at Hélène Darroze in the handsome Connaught Hotel in Mayfair, stated in amusing and charming fashion, "I'm Italian, so I'm supposed to say Prosecco! But I would go for a Riesling from Germany – my favorite is Egon Müller QbA." James Lloyd, head sommelier at Restaurant Gordon Ramsay, also highlighted German Riesling, opting for Joh Jos Prüm Graacher Himmelreich Riesling Kabinett from 2006 or 2004: "I do like a good old German Riesling, especially from people like Joh Jos Prüm – a lovely Kabinett from Graacher Himmelreich or a Wehlner Sonnenuhr – or Karthäuserhof. They're very lean, very fresh, great acidity, a little bit of residual sugar coming through –that just makes them really easy drinking, without considering food."
Looking further abroad, Adam Pledger, owner and wine director at Park House, Cardiff, highlighted wines from Australia, the 2007 Contours Riesling from Pewsey Vale, Eden Valley and 2014 Stargazer Chardonnay from Tasmania being his preferred summer drinking choices. A glass of Taittinger Nocturne Champagne wouldn't go amiss either, he said.
Sharing the notion of popping a bottle of bubbles on a glorious summer day was Diana Rollan, wine buyer and wine manager for the Hakkasan group (UK), who enjoys Champagne Louis Roederer Brut Premier or, as a warm weather treat, Krug Grande Cuvée: "I love it for special occasions." Clément Robert, head sommelier at 28-50 in London, would also opt for Champagne or other sparkling wine to enjoy on a hot summer's day.
Drawing on her Spanish heritage, Rollan also recommends a glass of Sherry: "There's always a great opportunity to open a bottle of Sherry. I love Lustau Manzanilla en Rama – it's my favorite – as well as Equipo Navazos Fino."
If you're a fan of red wine during the warmer months, you're not alone. Michael Sager of Sager and Wilde, and Yves Desmaris MS of Lutyens, both in London, immediately nominated light-bodied red wines.
Sager describes red wines he enjoys drinking in the summertime as a form of music: "all in the high notes and no base: herbal flavor, an exciting red wine – I would drink Beaujolais." Perhaps, he mentions, something from Clotaire Michal, who was the assistant winemaker to Thierry Allemand and who started making Beaujolais. "It doesn't have to be light in color but light in body. That could be Gamay, or something from the Savoie region in France, or light Italian wine." Desmaris proposes another Beaujolais – Domaine La Chaponne Morgon from the appetizing 2014 vintage – or Domaine Tempier 2014 Bandol Rosé.
Sager also enjoys drinking wines from his own history, where the style of wine will take him back to the moment he previously experienced it, whether that be on the Mediterranean coastline or in the Loire Valley. Which wines from this summer will have happy and lasting associations for you?