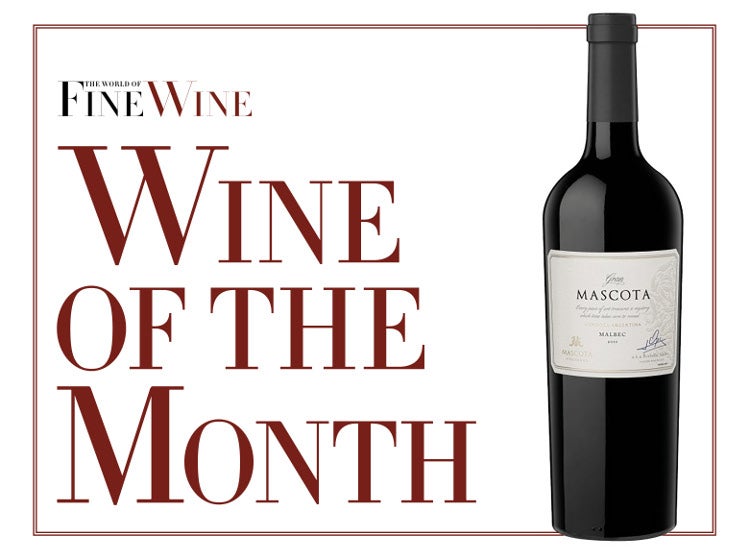 You know a wine region has arrived when estate agents start promoting it as a "lifestyle destination," as well as a place that grows good grapes. Argentina's Uco Valley is a case in point. Back in the early 1990s, the idea that this dusty, isolated corner of Mendoza province would one day have its own golf course and sell building plots to foreigners would have seemed absurd. No one denied that it was a beautiful place-the Andes are at their most dramatic here-but even Argentinians regarded it as remote and ever so slightly down at heel.
Fast-forward a quarter of a century, and the Uco Valley is widely regarded as Argentina's most exciting wine region, as well as a tourist attraction of note. Few New World areas have developed as quickly or garnered so much critical acclaim. The fact that this has taken place against the customary vicissitudes of Argentina's economic performance, attracting winery investors from countries as varied as Spain, France, Austria, Italy, Belgium, Iran, Switzerland, Chile, and the USA is further proof of its appeal.
Today the Uco has 25,000ha (62,000 acres) of vineyards and produces many of Argentina's best wines. Sauvignon Blanc, Chardonnay, Cabernet Franc, Malbec, and even Pinot Noir are all grown extremely successfully here. Of Argentina's leading producers, only a handful do not grow or buy grapes in the valley.
The intervention of politics
The Uco is generally considered to be a new region, but this is only partly true. Vineyards were planted here as early as the 1920s, mostly at the southern end of the valley by Italian immigrants. Uco fruit was always sought after by wineries situated in more cosmopolitan Mendoza, partly for the color it brought to blends (the result of increased anthocyanins at higher altitudes), but especially for its perfume, acidity, and intensity.
And then politics intervened. In the early 1970s, the government offered incentives to growers to plant vineyards in the flatlands of East Mendoza, prompting a boom in high-yielding, low-quality Criolla for mass-market consumption. The topography of the Uco Valley made volume inducing flood irrigation impossible. That, coupled with its remoteness from
transport links, saw the region dip into relative decline. Many growers pulled out their vines and planted tomatoes and other crops instead. From a peak of 18,000ha (44,500 acres), the Uco's vignoble dropped to 6,000 (15,000 acres), including the loss of many old parcels.
The recovery began in 1992, when Nicolás Catena and his viticulturist Pedro Marchevsky established the Adrianna Vineyard in Gualtallary. Six years later, Clos de los Siete, a project conceived by the enologist Michel Rolland with other French investors, broke ground in Vista Flores. The arrival of other foreign winemakers, most notably the American Paul Hobbs (Viña Cobos) and the two Italians, Alberto Antonini (Altos Las Hormigas) and Robert Cipresso (Achával Ferrer), also helped put the Uco on the map.
The third phase of the Uco's history, which is largely what concerns us here, has seen the development and greater understanding of the valley's subregions over the past ten years.
From north to south, the Uco is made up of three departments: Tupungato, Tunuyán, and San Carlos. Within these political boundaries, there are further viticultural subdivisions-Gualtallary and San Pablo (Tupungato), Vista Flores and Los Arboles (Tunuyán), and La Consulta, El Cepillo, and Altamira (San Carlos)-which are becoming increasingly important.
Recent years have seen two main trends in the Uco. The first has been the focus on soil type and geology, rather than just altitude, and particularly on areas with limestone and calcium carbonate deposits. The second, allied to the first to a certain degree, has been a relative shift toward lighter, less alcoholic wines. I say relative because the Uco Valley may be cool by Argentinian standards, with a diurnal variation of up to 36°F (20°C) in summer and 32°F (18°C) in winter, but it is still a hot dry place, situated in one of the most continental climates in the wine world.
Not many producers are as extreme as the Michelini brothers, who bottle wines under the Zorzal and Passionate Wine labels, nearly all of which are picked early and have less than 13% ABV. It's also true that there are still plenty of reds that are harvested late and ripe, displaying correspondingly rich flavors, as well as lashings of oak. And yet I still think the Uco Valley is making fresher and better wines than at any time in the past 15 years.
A tough task
Was this reflected in our tasting? Yes and no is the fence-sitting answer. The first thing to be said is that, in the absence of a large steak to accompany them, it can be enervating sniffing, slurping, and spitting your way through a large lineup of Argentinian reds. The majority of the wines we sampled had over 14% ABV, and several had 15% or more, which dulls the palate after a while. When this is balanced by acidity and minerality, it's less of a problem, but too many of these Malbecs and Malbec blends were tiring to taste, at least as a group.
For all that, it was good to see what I think of as producers of more elegant, food-friendly styles-Finca La Luz, Trapiche, Santa Ana (Gran Mascota), Bressia, Riglos, Zuccardi, Chakana, Doña Paula, Altos Las Hormigas, Viñalba, and Per Se-getting good scores and comments from at least one member of the panel. Wineries that I expected to do better, and whose wines I normally enjoy, included Domaine Bousquet, Passionate Wine, Salentein, Viña Cobos, and Achával Ferrer. Such are blind tastings…
It was also appropriate that two of the Uco's modern pioneers performed well. We all liked the Monteviejo Petite Fleur (the lighter of the two Malbecs made at one of the five Clos de los Siete properties), as well as the excellent value Clos de los Siete itself, both overseen by Michel Rolland. Also in the winners' enclosure was the Catena Zapata Adrianna Vineyard Malbec, sourced from the site that launched the valley's renaissance in 1992. The Uco has achieved a lot in the intervening 23 years, but on the basis of this tasting, it still has some way to go.
Gran Mascota Malbec Mendoza ranked in Tim Atkin MW's, Anne Krebiehl MW's and Charles Metcalfe's top wines at this tasting, and is our wine of the month.
Gran Mascota Malbec Mendoza
TA | Saturated color. Amazingly perfumed wine, classy and elegant and nuanced. Lovely,
harmonious wine, with minerality and chalky freshness, subtle fruit weight, and well-integrated oak. Delicious, refined winemaking. Sweet blackberry and bramble fruit with polished tannins. | 18.5
AK | Still totally purple. The nose gives away floral top notes of violet, crushed blackberry, and jasmine. There is as much refreshing acidity as there is heavy alcohol-they don't cancel each other out. After this aromatic intro, I am left with the feeling of vieille prune eau de vie: not unpleasant but not really what I am looking for in a wine. Yet, aromatic complexity remains and saves the day. | 17.5
CM | Bright, fresh, raspberry and mulberry fruit aromas. Elegance and verve. Lovely, bright, fresh, energetic wine, with good acidity and lively fruit flavors. Oak in the background, and brisk tannins, with this lively, refreshing fruit. Good now, and will hold for a bit. | 18