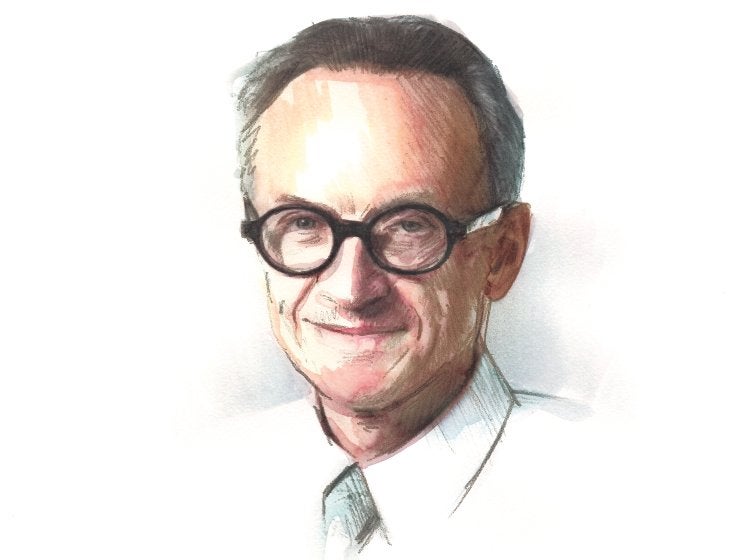 Alas, the owning and drinking ideal, for a number of uninteresting reasons, isn't always attainable-hence a change of policy: "one bottle" may henceforth mean one glass, filled with one modest tasting sample. But only, perhaps, when that sample is exceptionally exciting-a sample that might fuel a passion for ownership, even if such a passion is doomed. Only, perhaps, too, when there is some kind of synecdoche at work, and when the wine can speak for the whole of which it is part. I tasted (and surreptitiously sipped) this wine in London on March 16, 2013, just under a month after I had visited the Napa valley. Ten months later, it's with me still.
On my last morning in Napa, I stood, I remember, with Carole Meredith and Steve Lagier at the entrance to their property, high (400m [1,300ft]) up in the backwoods of Mount Veeder, on a sunny, even warm February 24. Carole had driven me up; Steve had just climbed off a tractor. "Mount Veeder," he said, "was originally called the Napa Redwoods. It was a resort area. The redwoods, though, were eventually logged off for lumber for San Francisco's construction. There are still a lot of redwoods here, but they are second growth. Old-growth redwoods aren't common. The second growth comes up as a ring out around the mother tree-here, I'll show you…" And we walked down to the edge of the woods, where a rough circle of grass-fringed saplings was clutching at the bright early spring light.
On previous visits to California, I had driven down twisting roads through the grand redwoods, then parked up and walked among them on softly springy paths. Modestly proportioned primates like me can't but be awed by their size, of course, but I also feasted on the restorative calm that slides down on sunbeams from their distant, scruffy topknots and loved to inhale their warm, resinous breath. Indeed, you can smell those old, lost forests in some of Napa's Cabernets (though not, particularly, in the Dominus). On the first night after arriving in Napa, I tasted some wines. A rich berry fruit was one leitmotiv, but resin forests in high summer were another: distinctive notes that came and went, waymarks in pleasure, triggers with an emotional as well as sensorial presence that spoke of this place and not some other.
It's easy for wine drinkers around the world to become blasé and dismissive when the names of top Napa Cabernets float by: The domestic collecting circuit is so well established and so well heeled that their global distribution seems a matter of plutocratic anecdote. Familiar in renown; unfamiliar in flavor. Tokens for the label drinkers and the restaurant high-rollers to flaunt to each other, alongside the Sassicaia and the Gaja, the Pesquera and the Vega-Sicilia, and all the familiar French horde. What had I imagined of Dominus, before I actually tried it? Something worthy, grand, urbane, I suppose: the wine it had to be, but possibly not more.
As my week went by, my wonder at what wine grapes could produce here grew. There was far less grotesquerie than I had been given to expect (or perhaps luck spared me the gargoyles). The customary bleating about high alcohols seemed misplaced: The wines were the size they had to be. I loved their low acidity, the sumptuous fleshiness of their tannins, their warm and burnished fruits; I didn't know Cabernet could be as smilingly avuncular as this. (I asked about Merlot, and heard the stories out. Yet I ended by thinking that, in Napa, Cabernet is Merlot.) The best wines were majestic, unapologetic, packed with detail under scrutiny, but at the same time generous and open-handed. I realized that it's pointless to speak of "ripeness" in any kind of universal sense, since every great wine-growing area has its own ripeness, and the winemaker's job is to have an intelligent conversation with a vineyard and a season about exactly where that ripeness may most beautifully lie. Here, it lies a bit beyond everywhere else.
Napa's great Cabernets came to seem, in sum, the redwoods of the wine world: the wines that tower over all the others. Size doesn't imply superiority, of course; it just means necessary girth-the best Napa reds are unself-conscious about that. I don't think I've ever come across quite as relaxed and unstrenuous a fine red wine as the Dominus 2009 seemed to be, lapping darkly in the glass, its scents rich, deep, and truffley, with a kind of blackcurrant liqueur fruit behind. The palate had huge depth, density, and power, yet it was cashmere-soft, too, draping itself about the palate like a film star on a sofa, its voice both whispering and ubiquitous. There was a little glowing acidity, ringingly uncrisp and round-contoured; the tannins filled the mouth, yet melted away like whipped cream. Unspittably grand, in sum. Mmmm.