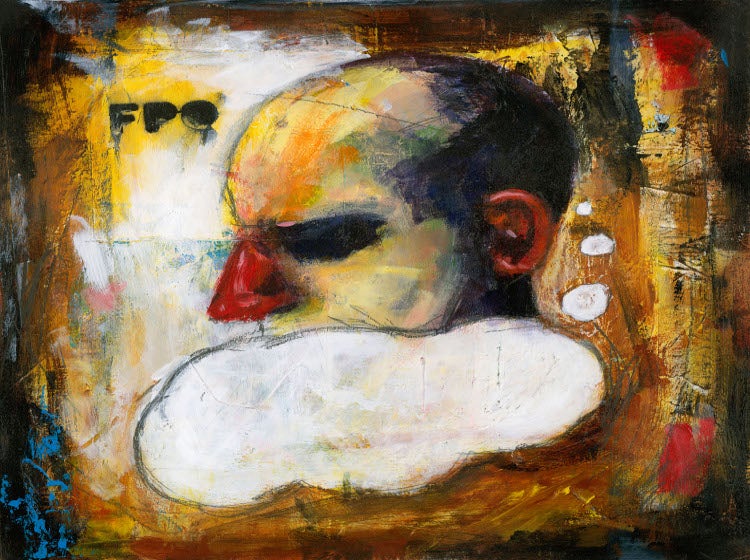 It was Italian, from the Val d'Aosta. It was bottle number 401 from a mighty production of 413 bottles. I'd never heard of the estate-ViniRari-or its proprietor Giulio Moriondo, but I learned he was a kind of curator of autochthonous grape varieties from the valley, and the wine now in my glass was a field blend from ungrafted vines planted in 1906. It was called Souches Mères ("Mother Vines"), the genetic material from which other plants are reproduced. The cuvee couldn't be determined; my host suggested, "He himself probably doesn't know what-all's in there." No vintage appeared on the label. I was intrigued, albeit warily.
But with the first sniff, I felt as transported as I've ever felt with a wine. It smelled at first like decomposing leaves, a sweet late-autumn smell I'd only just experienced several days earlier, on a walk though a nearby arboretum. When a fragrance is evocative yet indistinct-when it doesn't specify its cognate (such as lemons or peaches or salami or whatever)-it seems to bypass the normal analytical faculty and go straight to the imagination. And from there, it's just a little skip to the soul; you simply climb on board the fugue.
This has happened to me enough that I know what it is each new time, and it was happening now. It really is a kind of carrying away. The wine seems to envelop you in its odd new silence, and you are suddenly removed from everything immediately around you and taken someplace else. You land in the dark, and steer toward whatever you want to be closer to, the haunting aroma or the curiously beautiful music. As I sniffed the glass again, I sensed the smell of chimney smoke, which alongside the sweet leaf decay comprised a sort of portrait of the eerie yet comforting tristesse of this season, the moment before the first snows, the last breath of ruddiness and gold.
I don't mean this to become a portrait of this singular wine, however deserving that surely would be. With time in the glass, it started to smell like a warm bath strewn with rose petals, and I had a moment of appreciating the comedy of such disparate things to smell and to sense. Or maybe not so disparate, since these are all smells of dying: the leaves dying on the ground, the petals dying in the bath, the wood dying as it burns. Maybe I laughed to myself because I was uneasy. Death and beauty often walk arm in arm, after all.
As I look back on the wine now, a few days later, I am struck by what I didn't think as I was tasting. I was entirely absorbed and entirely lambent. If you asked me what I thought of the structure, of the components; if you asked me to surmise how the wine had been made; if you asked me what I'd have guessed about its origin-I wouldn't have understood you or been able to answer. I really had no idea. I had no idea at all, in any cognitively discrete sense. I only had a willingness to travel. And it has left me wondering; what do we talk about (to paraphrase the famous title) when we talk about wine?
Ever-increasing circles
We have, I think, a system of concentric circles in the ways we react to wine and talk and write about it. At least, the image holds true for most of us, most of the time; it's plausible. The narrowest of the circles, the first one, is the way we react immediately to the first sip. We seek the causes for the "effects" we are tasting. "What is this, and how did it happen?" We may look at terroir, if that is our default marker. Or we may look at cellar practices-or both, of course-but in any instance, we're trying to taste the why and how. This is especially but not uniquely true if we're tasting blind. This narrowest of the circles is somewhat constricting. We'd like to wriggle free of it.
As we arrive at the next circle, we want to give language to what we're tasting. Sometimes it's only we ourselves who wish to remember the wine. We may write down impressions to aid our memory. Sometimes we want to tell other people what we drank and how it tasted. Then the fur flies.
Flavor is famously difficult to talk about. How would you describe the difference between, let's say, ground veal and ground beef? Between an orange and a tangerine? Most often, you end up in a sort of self-referential Möbius strip of language. "The beef tastes-oh, I don't know-beefier." And yet we seem to need to try. So, we start by associating this present flavor with other flavors that our readers or listeners will know-"It smells/tastes like berries"-and then of course we slide down the slippery slope. We don't want to seem obtuse or mundane, so we can't leave it at "berries." Now it has to be blueberries or huckleberries or elderberries. Maybe these associations are true, or "true enough," but in many cases they are less about the wine than about the taster showing off his adorable, brilliant palate. Thus we get into the whole "ermine eyelashes steeped in chilled mead and sprinkled with crushed cat dander" school of tasting notes. That man is amazing: He remembers everything he's ever smelled or tasted-everything in the whole world!
I recognize that it is useful to stretch the mental muscle, as it concentrates to find associations with other things it knows. It's good to work the mind. But I think it's like walking on a treadmill: It's good exercise, but it's only the illusion of forward motion. Because even if these flavor associations are valid, all we have done is state a tautology. To say a wine smells like lemons is to say that lemons smell like lemons. Beyond the elementary need to say something about a wine, this simulacrum of communication leaves much to be desired.
The next outer circle involves us in the deconstruction of a wine's structure and the inferences to be drawn from it. How vivid are the different building blocks (tannin, acidity, and so on), and how elegantly are they organized? We are beginning, perhaps, to appreciate. Up to now, we've been busily trying to subdue the wine, to pin its shoulders to the mat until it surrenders its secrets. But now we glean the timorous arrival-dare I say?-of pleasure.
From this point on, it starts to get interesting. What we've done so far is kick the tires, look at the engine, and examine the fit and finish and where the buttons are. Now we get to see how it feels to drive the vehicle.
These new outer orbits give us the perspective to make the wine fascinating in itself, not merely as a specimen we use to perform our cerebral strut. From here, we're asking more salient questions. What can we infer about the place from which this wine hails-that is, from its macro (Old World, Burgundy) and micro (Côte de Beaune, Volnay, Caillerets) identities? By which gestures does the wine convey its origin? Perhaps we pause here to appreciate, even for a small moment, that wines do tell us where they come from. Perhaps we sense that this is something meaningful. Perhaps we're happy to be part of a process that can start to feel miraculous. But even if we feel none of those things, asking the "where" question is always preferable to asking the "how" question. The "how" can usually be explained by technique and engineering. But the "where" is explained by identity and a feeling of home.
We ourselves start to relax when we reach this point. Instead of lunging toward the wine, we're willing to let it come to us. What sort of personality does this wine have? Is it charming, imperious, hyperactive, pensive? What sort of texture does it offer? Is it crisp or creamy, nubby or sumptuous? What is its feeling tone-is it contemplative, energetic, clever, profound? I find it terribly sad that such language is often debased as inauthentic, because it tells me much more about a wine than the prevailing geek-speak. And yes, of course it can be badly used-it can seem twee; it can be a fallback for a taster who actually doesn't know how to taste. It needs good hands and a sense of humor, and I think it's useful to have a leavening of vulgarity as a hedge against preciousness. So, the wine dances like a faerie queen, and screw you if you don't agree!
The best comes last. Some wines, such as my Souches Mères, are so haunting and stirring that they bypass our entire analytical faculty and fill us with image and feeling. We glean the larger purpose of wine, and of beauty, and of life. And we sense a unity that's often oblique to our gaze. The friend who served my silly reluctant self this lovely wine told me the proprietor was reputed to be irascible-as mavericks often are-but in fact he was cordial and, by the end of my friend's visit, almost sweet. His wine has a lyrical paradox of warm and cool tones; it is surrounded by mountains but not especially high in altitude; and like the Valais, the Val d'Aosta gets hot in the summer. Yet there's an echo of the nearby glaciers, for all that, and certainly there's the thermal cool of mountain nights, so the wine gives an impression of tenderness even with its 14% alcohol.
When you taste a wine like this, you learn something certain: Such a thing doesn't just happen. Who knows what accord exists between these 106-year-old vines and the ground in which they live? It is easy to imagine Giulio walking deliberately through the vineyard, observing, listening. You can taste it, not by knowing where to look, but by understanding the overtones that peal around a wine so hale, so gentle and affectionate. You bring to them a calmness you may not have known was in you. You sit in the kindness of your friend's table, and yet the wine takes you elsewhere, and for a moment you're alone, solitary and pure. Altered, you return to the feast, thinking What a world this is. And isn't that what we should be talking about, when we talk about wine?